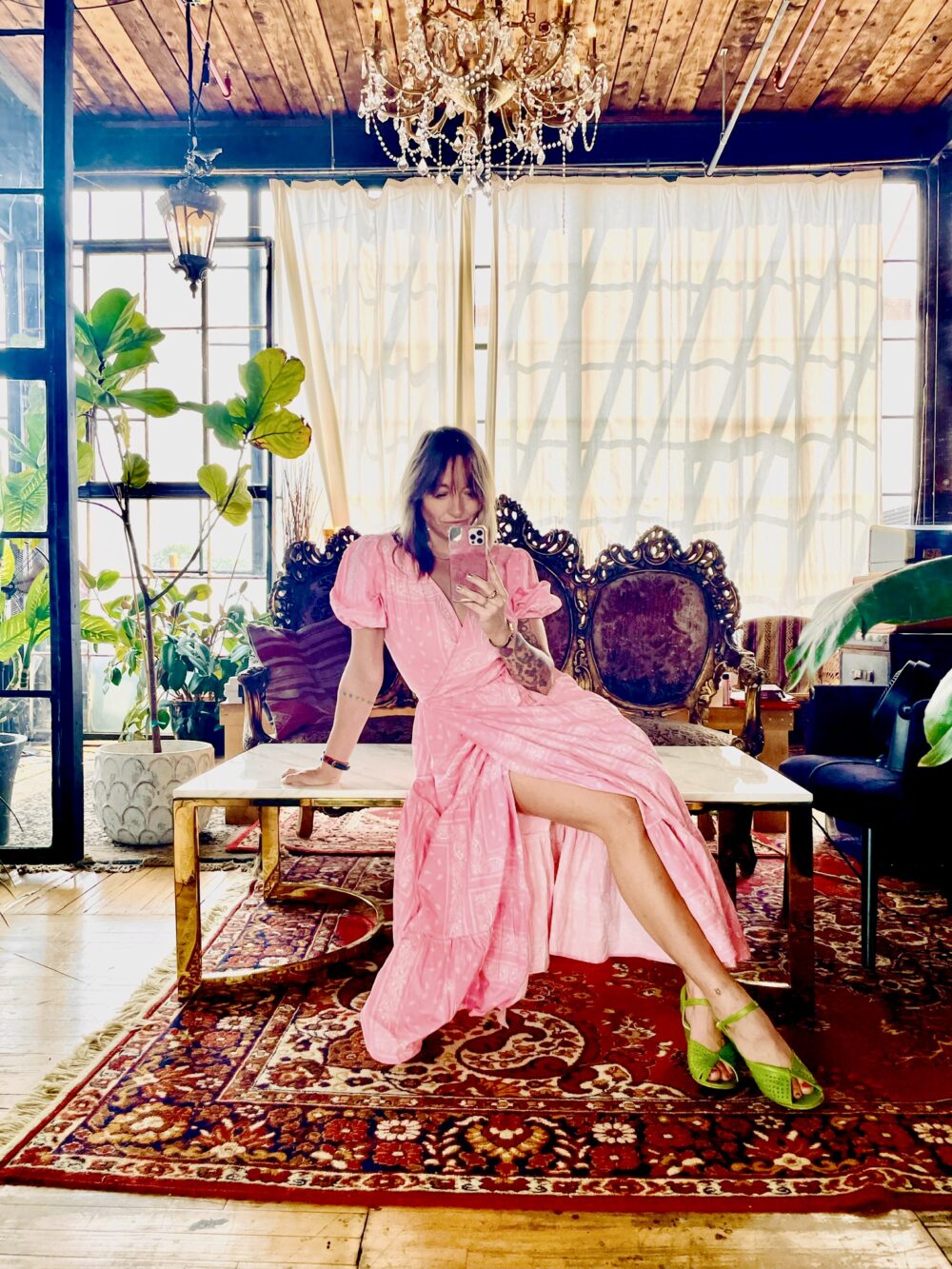 Have you ever been somewhere that makes you want to run away?
I was looking back at photos from a shoot at OBJX Studio last week and I forgot how dreamy it was. I'd love to live somewhere like this, feels like a palace. A penthouse castle, a warehouse filled with light, plants, and beautiful furniture. I can't wait to go back
I'm wearing a dress from Never Fully Dressed (Thanks Cory!) and the new shoes I picked at Door Number Two vintage last week (Day 525).
brb dreaming of living in a fairytale xo