Wowza, after almost a year I made a return to the office! I spent the afternoon working at Hvr in Yorkville and it was great to be back. I won't be working there every day but it was great to see the gang and work in the same room.
Saw this guy from the office balcony, maxing out that patio bro!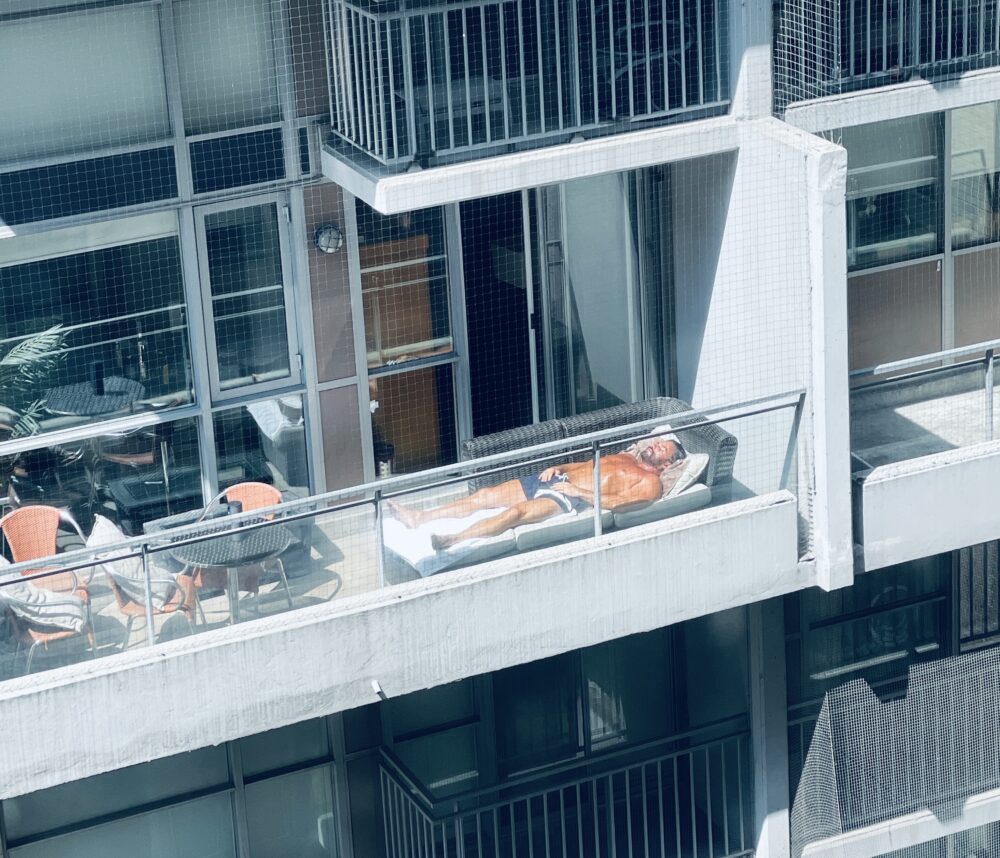 Went for a bike ride (again!) in the evening and noticed Door Number Two vintage near our place was open. I've gone past here so many times during Covid and it's never been open. Such a cute shop with 3 floors of treasures. I got a pair of green wedge sandals to wear at Val's wedding next weekend (Emily's mum).