Next week, Toronto's biggest tech conference is back! Collision Conf is like the 'Olympics of Tech' and brings together people and companies redefining the tech industry.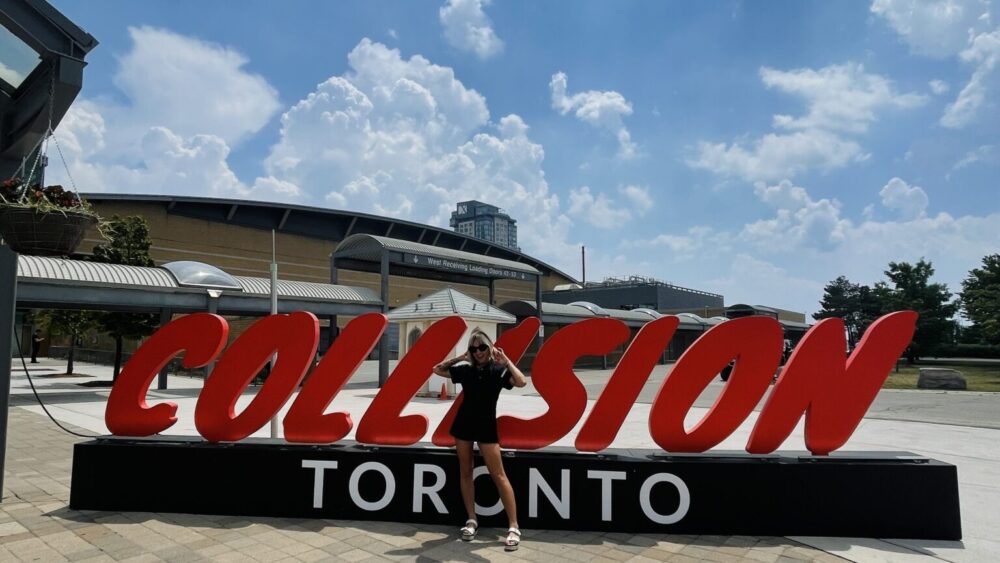 Nelson and I were there each day last year and it was so much fun (see blog post here!). We even filmed a couple of Cast of Creators episodes in the glass podcast booth. Including one with Raine Maida from Our Lady Peace!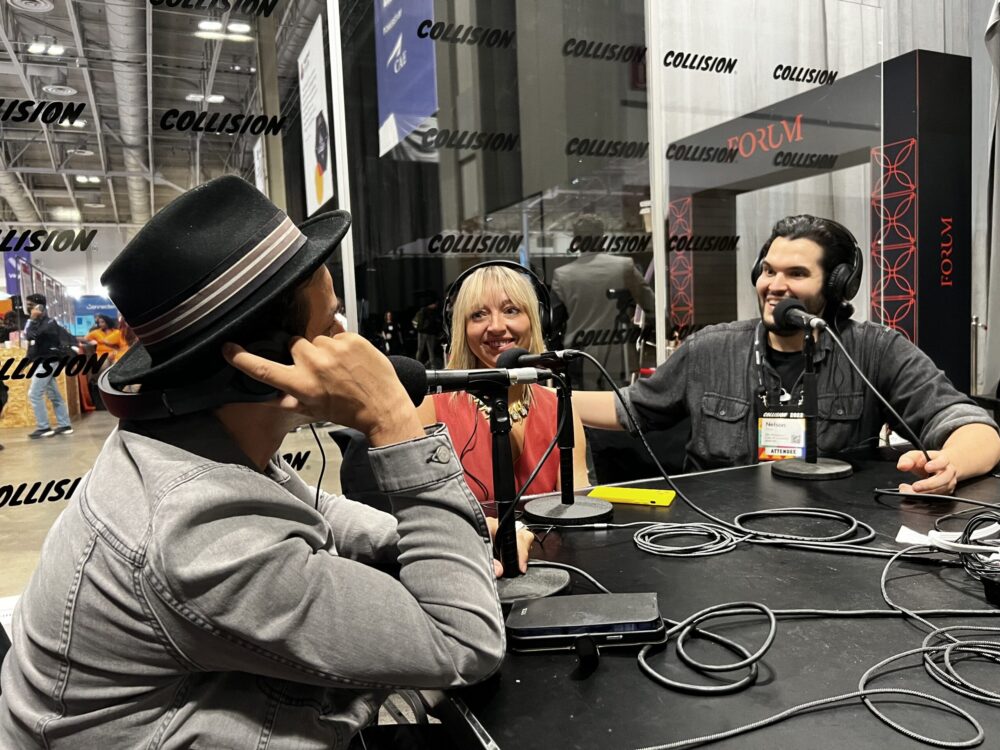 Trending Topics to Watch
I chatted with the Collision Conf team this week to see what sessions and topics are trending:
online experiences
influencer marketing
ChatGPT and AI (of course!)
There are some big-name speakers (see here) and I'm looking forward to hearing from Geoffery Hinton, the founder of artificial intelligence. Early registration is open this weekend at the Union Station UP Express platform and then onsite at Beanfiend Centre from Monday to Thursday. I'm planning to get my badge this weekend to avoid the chaos.
I'll be at the opening party on Monday night and then at the conference each day. I look forward to seeing familiar faces and meeting new people. My experience last year was so great I left feeling excited, inspired, and with a few new friends!
If you'll be there LMK, download Hvr to leave a comment on my blog!