This weekend Sean and I were up at the cottage. It was the first time I'd been up north since our getaway over the holidays. On Sunday we went to visit a friend on Lake Joe just north of Port Carling. Pat & Miranda have become cottage partners in crime for ice cold dips in the frozen lake.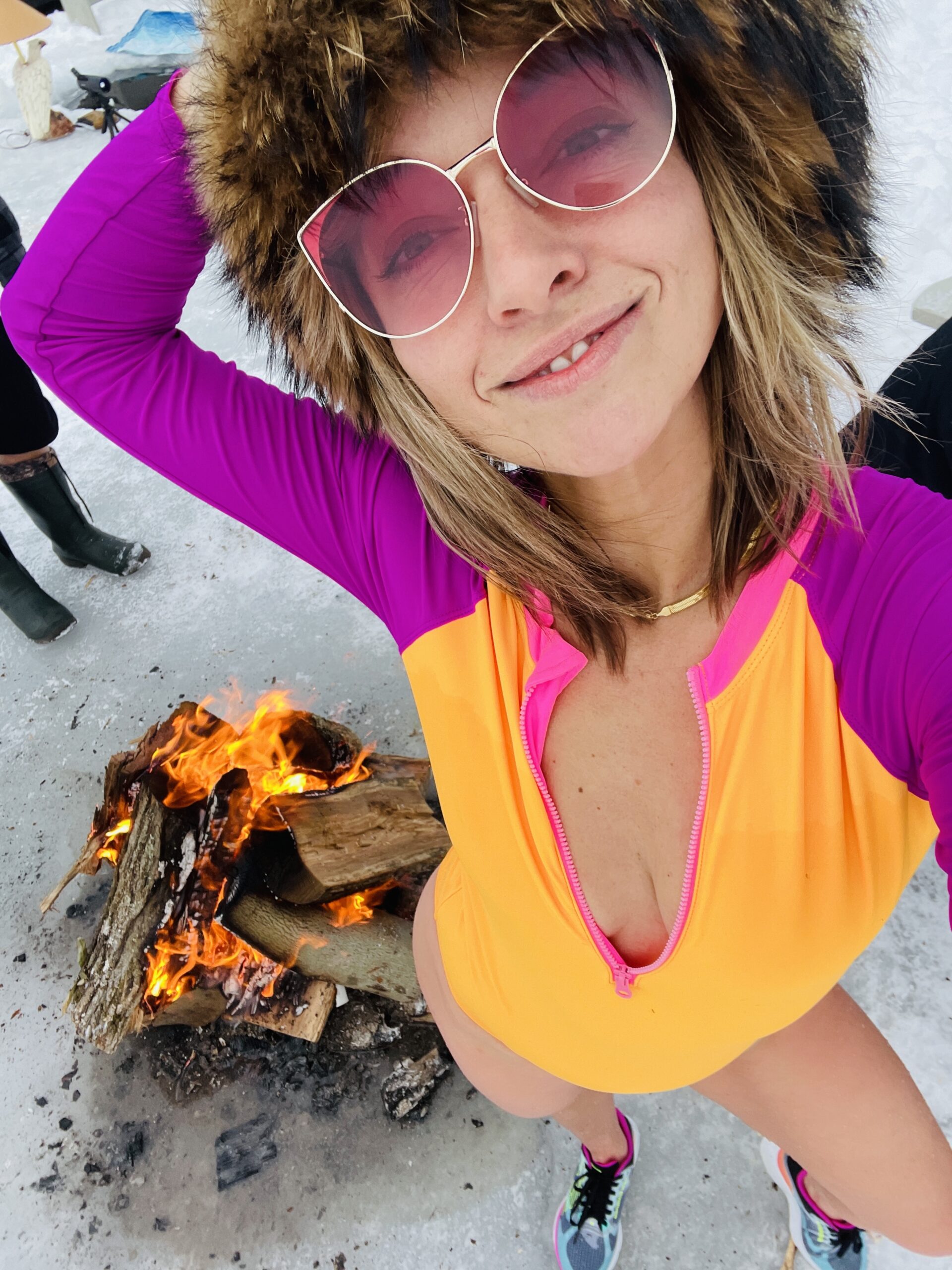 Don't mess with a girl and chainsaw! ?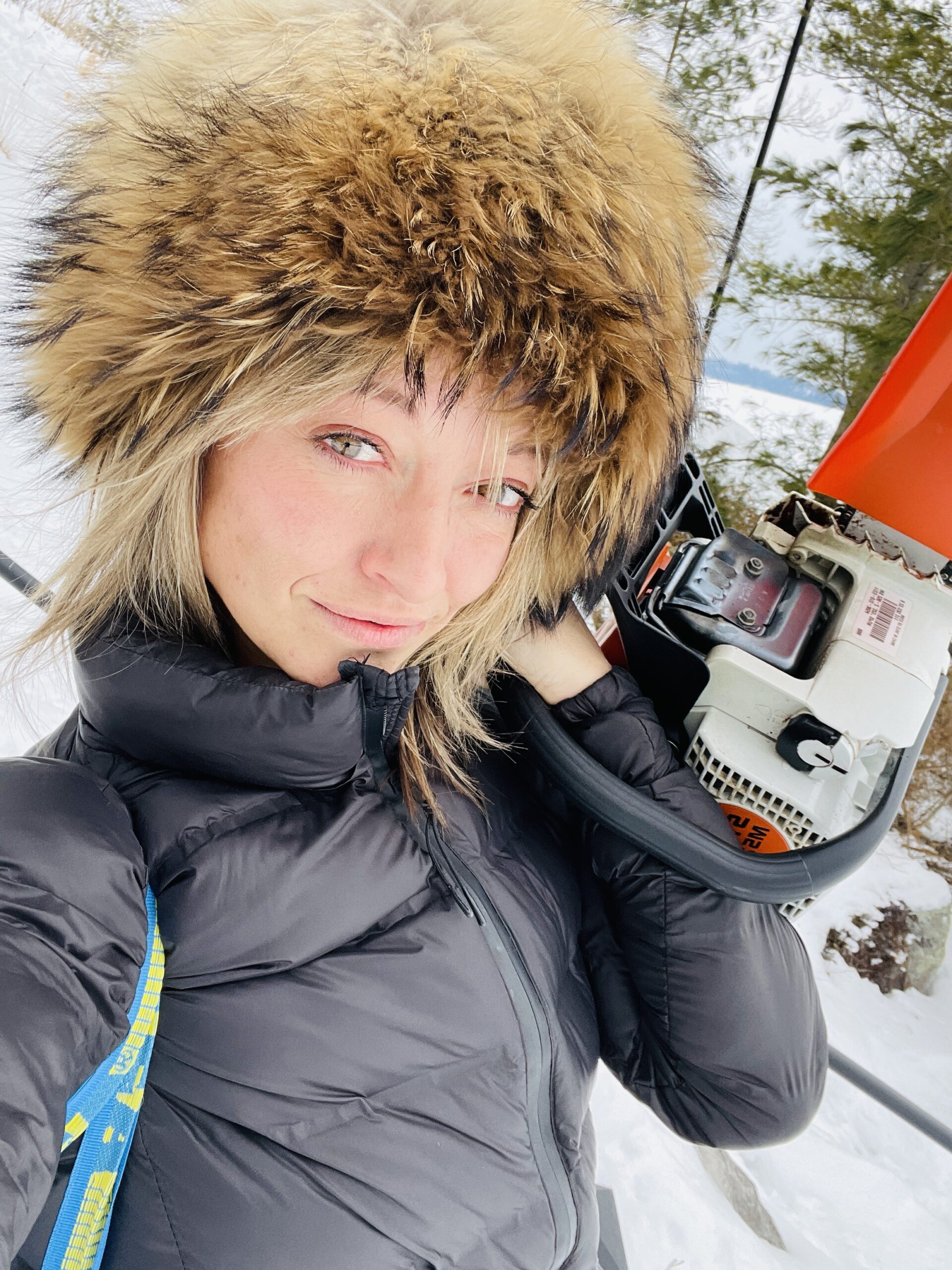 Ok, ok, to be honest, I only carried it down to the lake (like Baby in Dirty Dancing with the watermelon), Sean is the real chainsaw king. Pat had a hole in the ice already but in 24 hours 2 inches of ice had formed. The boys made a nice fire beside our pool so we could warm up after going in.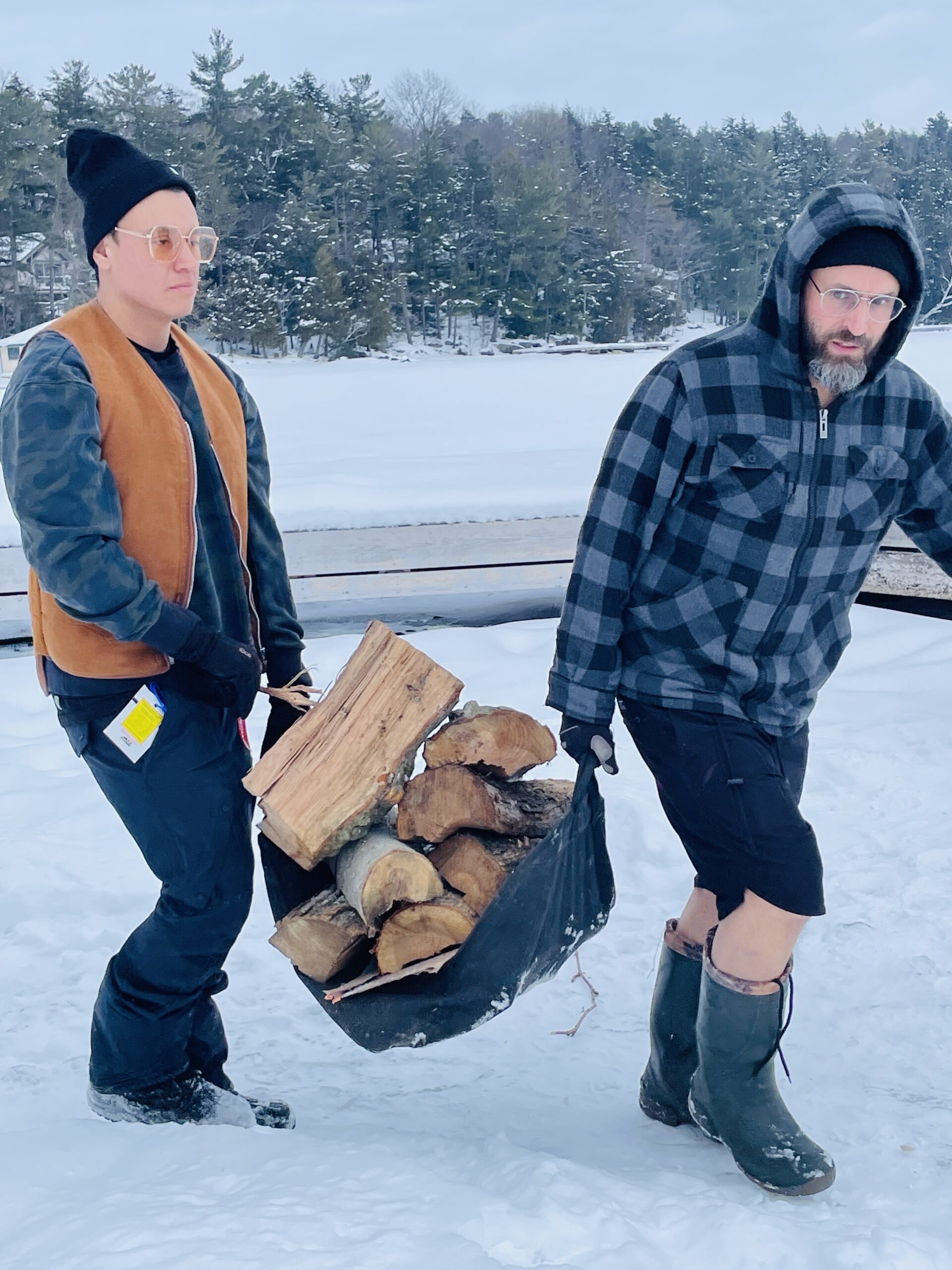 I know it seems crazy but I absolutely love cold therapy. I was never someone who liked winter but since we've started doing cold dips in the ice, I've learned to love it. I'm listing a few benefits but please note this is not medical advice, do your research and check with your doctor before you do it.
Some Benefits of Cold Therapy
Decreased inflammation
Improved metabolism and weight loss
Mental clarity
Improved sleep
Boost your immune system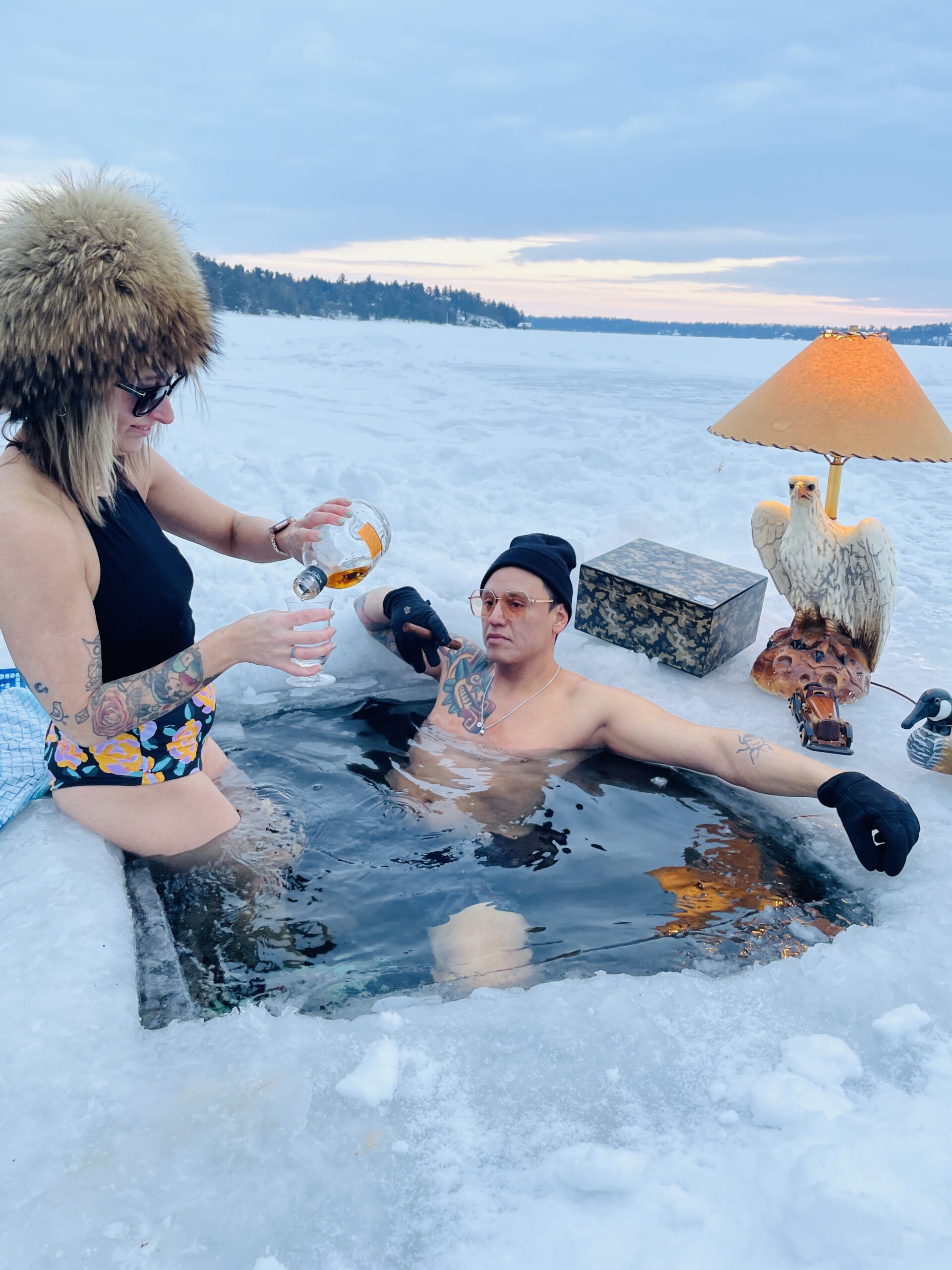 My other advice is to always do your dips with a friend. No ice is safe ice and your personal safety is the most important.
For anyone following my adventures, I haven't been able to use our stock tank in the city because the patio door has been frozen. Excited to get back out there soon tho!