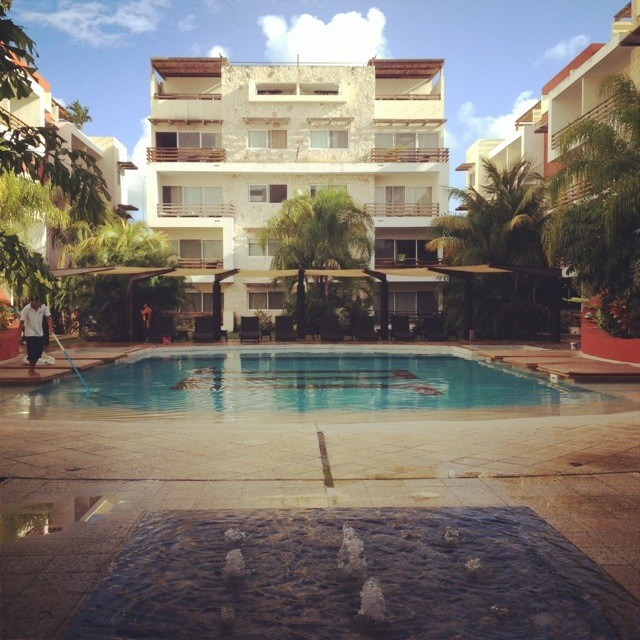 The housemates do the Insanity workout each morning so being a keener, I joined in. I love being in Mexico! Didn't bring workout clothes so my outfit consisted of American Apparel, Toms, and a headband. Yeah,  I'm so super hipster. Textbook.
The workout wasn't as bad as I thought. Reckon I'm more fit than I give myself credit. It amazes me how productive I am with work and exercise when I am out of Toronto. If I could only channel or bottle that inspiration! Knocked a few things off my list and gonna go exploring & grab a coffee (at Starbucks of all places haha).  Do you know that Playa Please is a Foursquare badge?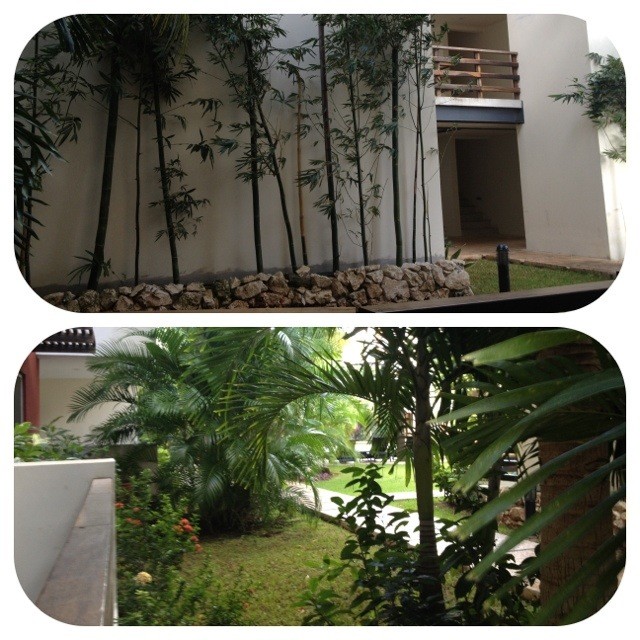 If you're looking to visit Mexico, check out this link for some great deals!