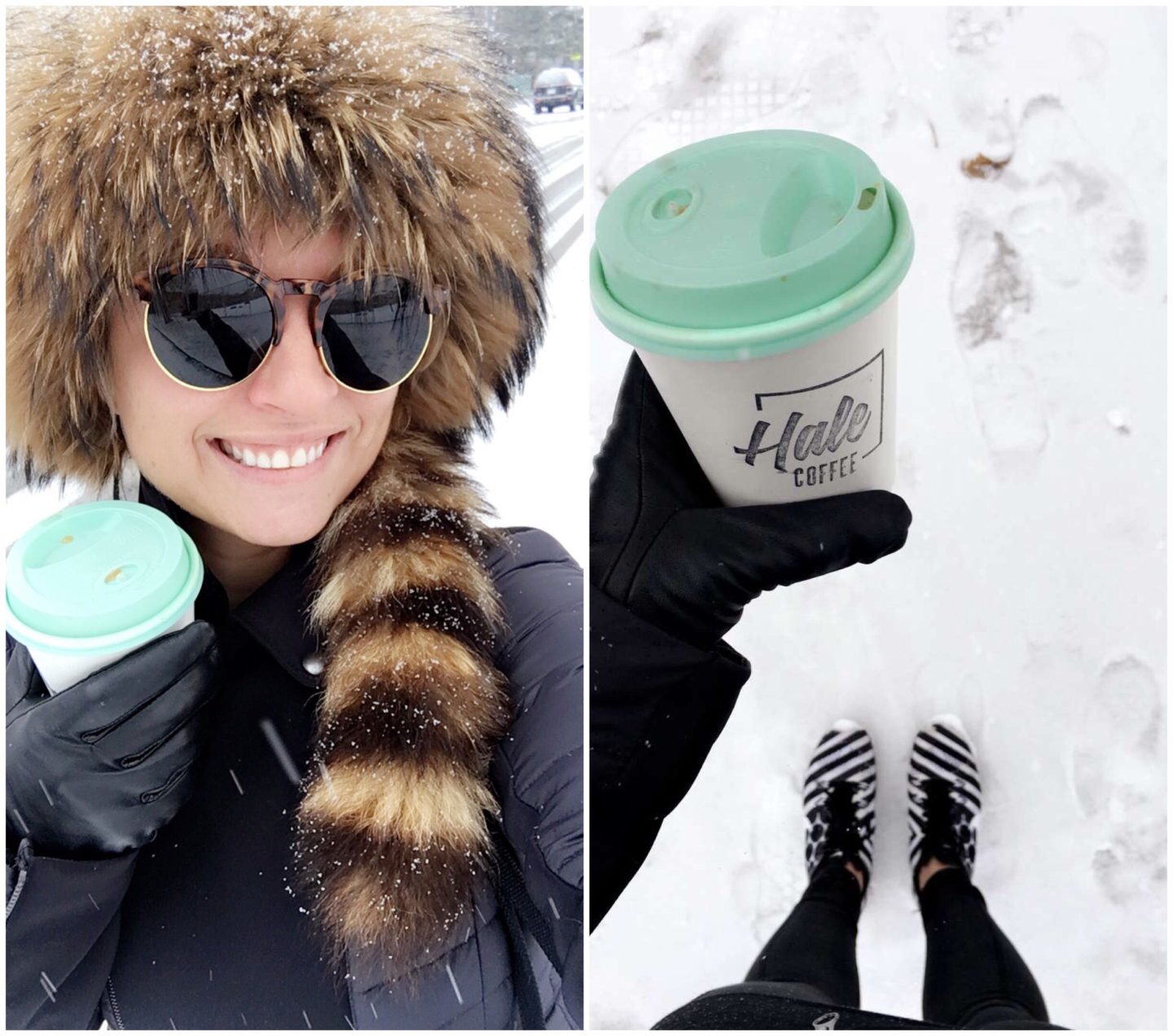 Went for my first yoga class in a while today. I feel so good. Found a studio that's a 7min walk and beside a great coffee shop. I also downloaded a countdown app for my next trip (California!) and set a countdown till the New Year. There's 21 days till 2017 and since it's been such a sh*t year for heaps of reasons, I'm gonna try and make the last bit really great.
IF NOT NOW, WHEN?
In case you're just tuning in, I had breast reduction surgery this summer and have been a bit slow getting back to it. The recovery was not too long/hard but big stretches with arms over the head were not in my favour. I did some aerial yoga about 3 months after but not full on yoga-yoga. Plastic surgery is something that I had been thinking about for a long time so I made sure to do as much research as I could before committing to a procedure. One of my friends has recently had a breast reduction operation at the luxurgery facility in New York. I cannot wait to meet up with her soon so we can swap stories about our procedures.
Today was the day.
Registered for a noon class at YOGA YOGA and set out to make it a good one.
A couple weeks months ago I picked out some great yoga gear from the new Gaiam website as a gift from the brand. THANK YOU! Today I opened all the packages and put on new stuff for class. WOO HOO.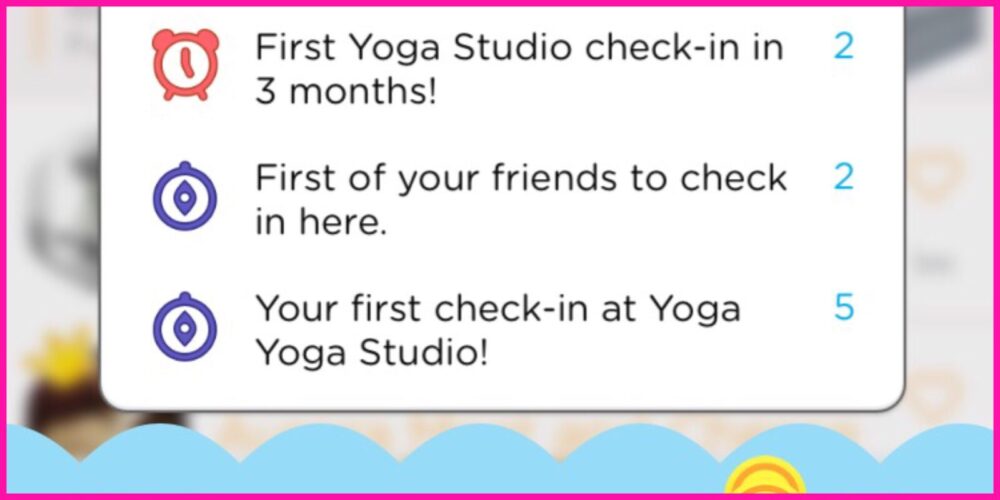 YOGA YOGA is a vinyasa yoga studio in the Junction Triangle super close to my house. Had it not been a snow storm I'd totally have been there in 2mins via bike.
Felt good to stretch. The class was warm and it was nice to see a familiar face in our teacher Sandy Braz (owner). Namaste, girl!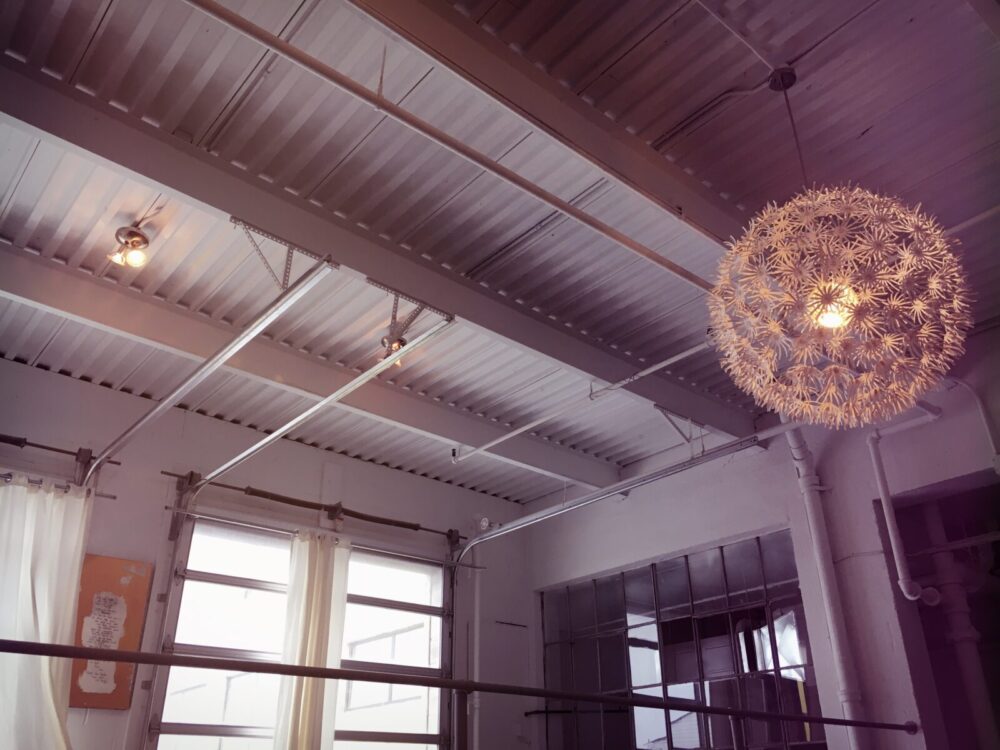 One of the items from Gaiam was this non-stick yoga towel (turquoise) for extra grip. I didn't use it today, but the thing I like about it is you can pack it for travel and use instead of a mat. As you can tell it's pretty new… ?
The yoga carrying bag (black) is great. You can also wear backpack style. Has a small zipper to easily fit a wallet and keys. For $15 makes a great gift for the yogi in your life! [see here]
Gaiam has a big sale on rn FYI: $10 off $50, $25 off $100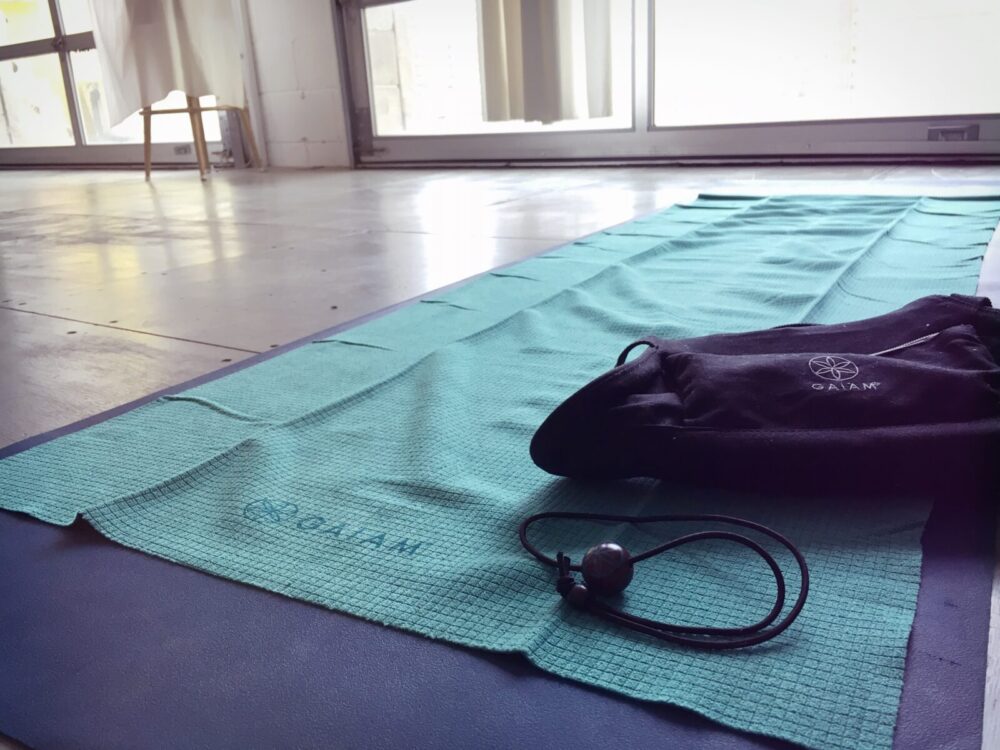 Wore my entire Gaiam outfit and the bra is definitely my new fav thing. It doesn't move and holds your bits all in one place. This is the FIRST yoga class since surgery and I've not been able to wear just 1 bra to a fitness class in a VERY LONG time. It felt so good.
Luxe Yoga Pant – These are pretty thick as they're 'compression' fabric. Great leggings for around town but a bit hot for hot yoga. I was sweating A LOT.
Iris Layering Bra – This is the best sports bra I've had ever. It's also good for running! Had worn this before today.
Clover top – Love the back details on this top (below). Will be so nice for spring/summer.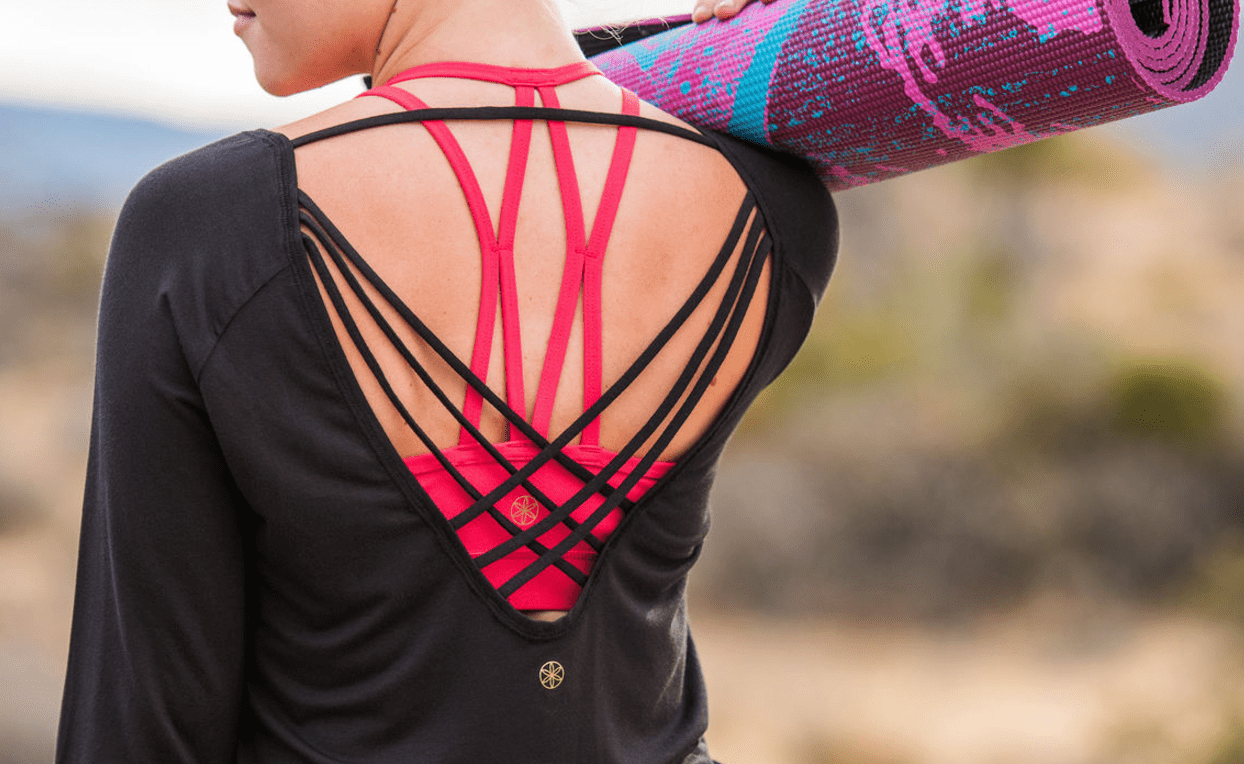 Feeling pretty good over all that I went for a workout. I also set intentions for the week and did some meal prep/baking.
Other things I'm really feeling right now:
Signed up for ebates and bought a pair of glasses at eyebuydirect.com. Wasn't sure about it but then I got back $2.39 on my $30 purchase. Ebates also gave me a 20% discount code.
Still loving AmazonPrime and made a whole list of things to order for the 3rd floor bedroom reno. You can use ebates there too!
Beach Body 21-Day – I saw my friends from Instigator Communications were reppin' this workout so I asked for a copy. It arrived JUST in time for 21 days till New Year.
Photo Studio is A+ – had my sister over for a photos shoot and I can make headshot magic at home anytime now. I'm so impressed with this ring light (Amazon obvs haha).
CALIFORNIA – In January I'm spending a few days in vegas then a week in California. I can't WAIT. On my own schedule this time to checking a few things off my bucket list!
The next 21 days are going to be GREAT.