Well, well, well, guess who's back? I really jumped the gun when I stopped counting the days about a month ago because shortly after, Omicron took over our lives. December feels like a blur, I was mostly at home, Sean was up north. I hung out with friends, went to an event, things started to feel normal, right before they weren't. Covid was everywhere.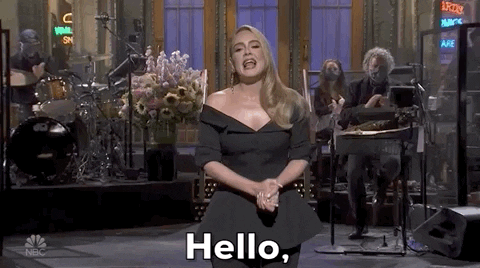 Sean and I were both sick over the holidays and spent Christmas alone together in the woods. I really enjoyed a break from work, life, and the city, even though I was sick for 90% of the time. The past year has been exhausting for a suite of reasons and it was nice to check out for a bit.
I have opened this blog to write something more than a handful of times but I just couldn't do it. I haven't felt like myself and I haven't felt like sharing. Up until this week, I still had a brain fog that left me feeling like a dull pencil needing to be sharpened. I took a break from running and didn't start the New Year with goals and aspirations like usual.
BE CONSISTENT
This year I commit to 'Be Consistent', that's my theme. I will keep running, eating well, drinking less, and working on myself. I am going to come out of this damn pandemic a better person. ARE YOU WITH ME?
Over the past week, I've been back to my morning runs, got my hair done, and have been cooking great meals in our new air fryer. I've not been doing much other than watching Amy on Jeopardy, finishing 3 seasons of Succession, taking care of my skin, and going to bed early. I also started a class on crypto with a friend. It's boring-ish life but I like it.
We will get through this and hopefully, come out stronger. I'm determined to look back on this pandemic time and see how it changed me for the better.
Sending sunshine through the internet.☀️ Hang in there, 67 days till spring. ?