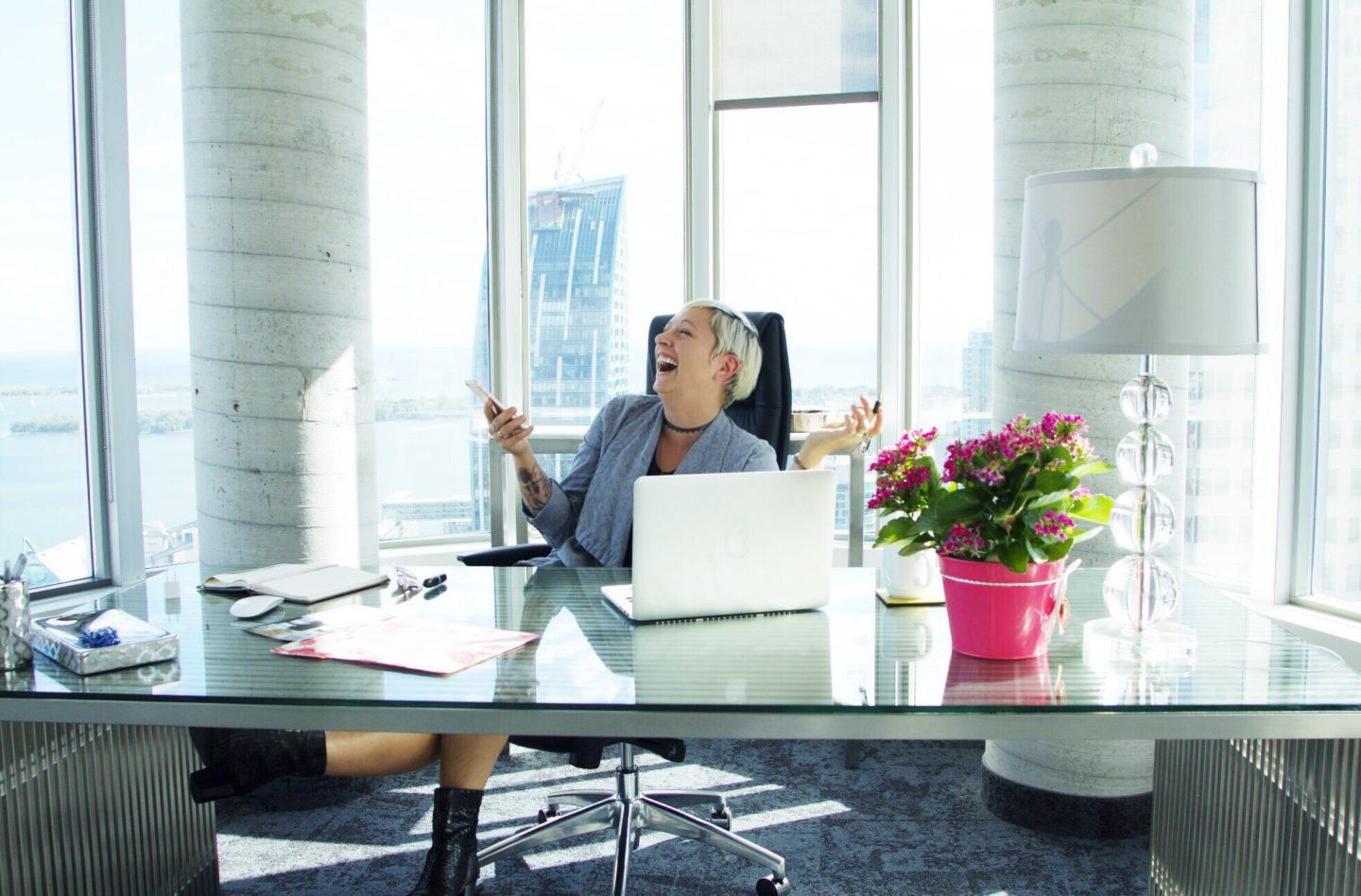 Earlier this week I spent and afternoon working at the newly renovated offices on the 48th floor of 1 King West. If you're following me on any social network, you would have seen my posts documenting the beautiful view. I got a lot of feedback asking where I was and how you can get there. Good news! I've partnered with The 48 to offer some free time in the offices. I'm also going to host a wee cocktail hour with all the winners.

The offices used to be 3 suites owned by the Mirvish family and were recently sold, then converted into 9 offices. At my first visit last week ago I was blown away by the view and how nice they were.
Offices vary in size, there's a boardroom, reception area, washrooms, and full service kitchen w/ stainless steel appliances, marble counters, and of course coffee. Each office has a printer, flatscreen, and phone. You can also use the mailbox service, voicemail, or accept calls via the reception desk. Imagine 'YOUR NAME's office, how may I direct your call?' The wifi is good too, gotta have good wifi. 
Another  two great perks are VALET parking and catering available from 1 King West.
As a freelance, entrepreneur person, I love working from home but sometimes I need a change of pace and a coffee shop just won't do. These offices are quiet and distraction free. I love that you can rent for a couple hours of uninterrupted work time/meeting, or set up shop in a more permanent style (weekly, monthly)
There's also a lot of nice surfaces if you're into doing flat lays for your social posts. 
---
THE 48 Office Suites: Contest Details
Contest grand prize includes a week at the office + a 6 month mailbox service. A fancy 1 King West address can be yourrrrs!
We're also offering a few half days as secondary prizes. All winners will be invited up for a champagne cocktail and tour hosted by yours truly.
Contest is open to anyone who can get to 1 King West or will be in town before December 31, 2016. Contest closes Monday, October 10th.
---
Thanks for entering and following my adventures, good luck! Look forward to working with you and contacting winners.
HAPPPY FRIDAY.