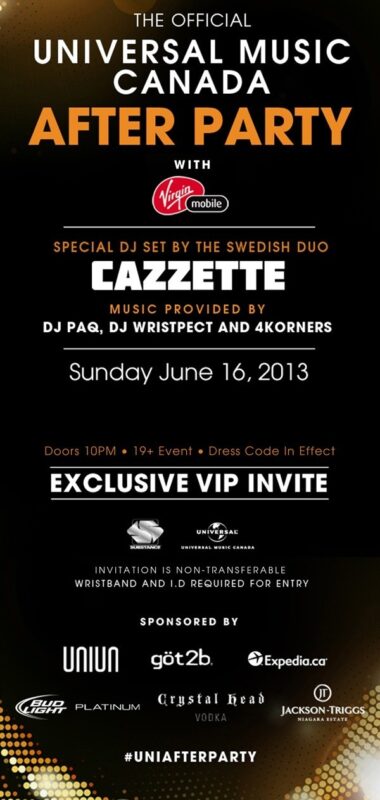 Ladies & gents, as you may know it MMVA weekend in our fine city. I've attended the MMVAs, had friends win awards, and in 2010 I was the Social Media Manager of the show. The best part of the whole night are the after parties. This year I'll be on the Universal Music bus with artists (who shall not be named!), at the at Universal party, ans then the 235Films party celebrating Drake's video (that my BF worked on!).
UPDATE: 
I've got ONE (1) pair of tickets for you to join me at the Universal Music after party and dance your pants off while having drinks with me and the stars. Winner announced! 
Party Details
* Contest is open to people in Ontario only, unless you are in TO for the MMVAs or NXNE and you can get yourself there. You must be 19+ as there is a strict security policy. Please note this is a super exclusive party and if you are my winner you better behave! Winner will be chosen at random by random.org. Kthxbai.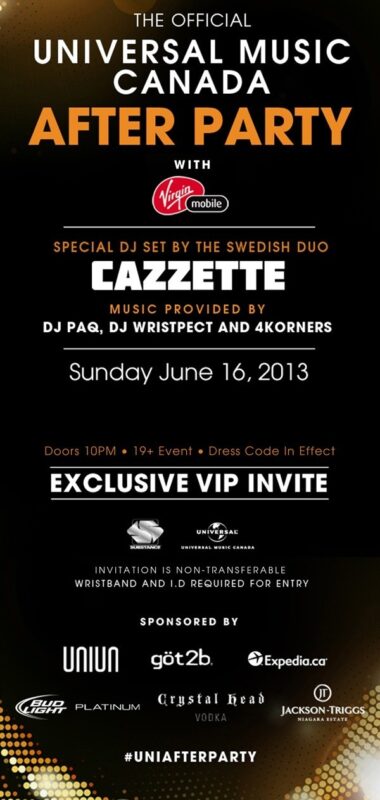 MMVA Party Memories
Hashtag cards we made at MuchMusic in 2010.
With Bucky from DWW in 2012.
Bench Lounge with BHD I hosted in 2011.
Dress I had made by Peach Berserk in 2010.