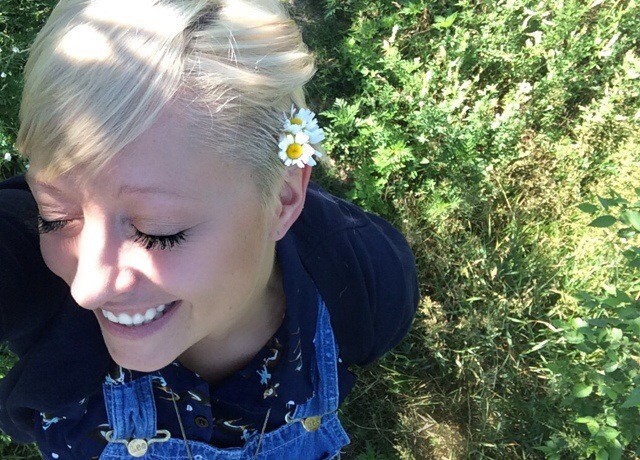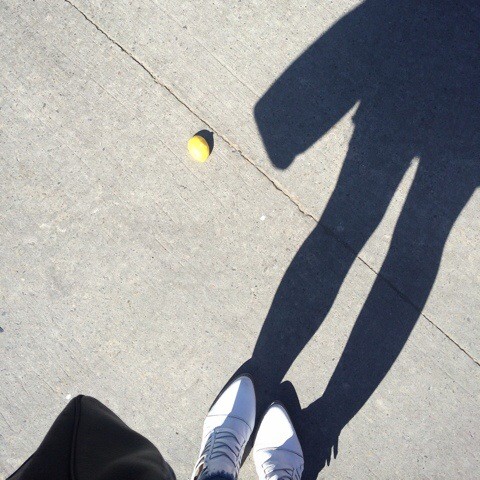 Today life game me a lemon.
On my way to the office I crossed the road to find one single half lemon, squished, and all alone in the middle of the road. What did it mean, how did it get there?  I don't know, I'll never know. I decided to take a photo and have a little laugh to myself. It wasn't like I was going to make lemonade or anything.
Did some research on where this saying came from and many attribute it to Dale Carnegie from his book How to Stop Worrying and Start Living. Carnegie's version reads, "If You Have a Lemon, Make a Lemonade."  BUT, 8 years before Carnegie's book the phrase made it's way into the mainstream via this poetic rendition of the phrase entitled The Optimist which appeared in a 1940 edition of The Rotarian:
"Life handed him a lemon,
As Life sometimes will do.
His friends looked on in pity,
Assuming he was through.
They came upon him later,
Reclining in the shade
In calm contentment, drinking
A glass of lemonade."[10]
I thought this was all quite lovely. I left my little lemon squish and made a wish as I walked away with flowers in my hair.  Many would have missed this little lemon but I, I saw beauty in it's simplicity and it made me smile.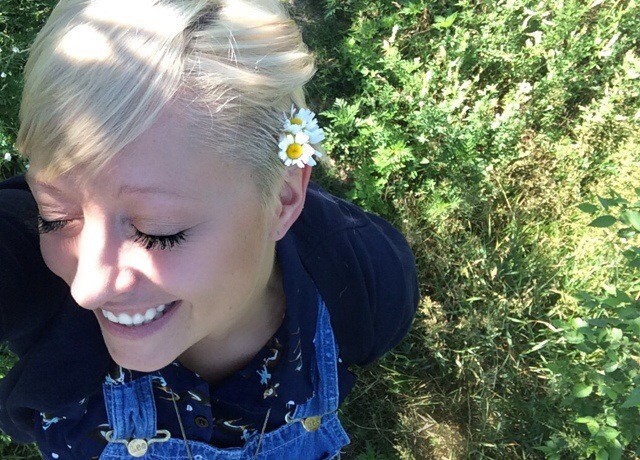 In the spirit of Throwback Thursday, here's a photo of Jenie and I at the house where we grew up in Cambridge. Did had a hot rod shop called Toys for Boys so really rad cars were always around. We used to play in the garage w/ Dad and pretend to drive the cars around. Ahh, the good ol' days.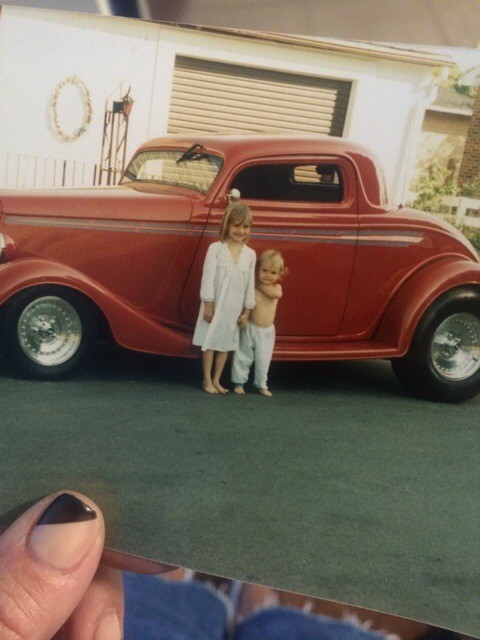 Remember, when life gives you lemons, you have lot of options of what to do with them. Do something that will put a smile on someone's face, even if its just your own.
With love, 
CASIE