Listened to Katy Perry White Christmas and it made me excited to come home for the holidays. I've spent some serious time thinking about what to do next with my life and I'm really excited about it all. This is quite a lovely song…
Listened to Gala Darling's book Love & Sequins last night.  Gala is an awesome Kiwi girl in NY who writes a charming blog and lives a beautiful life. She has so much great and advice and is very positive. I can't wait to meet her.  Two of my favourite bloggers in the world are Gala Darling & Gala Gonzalez (Almul's Closet).  This is Rumi, Gala Gonzalez and I at fashion week in NZ last year.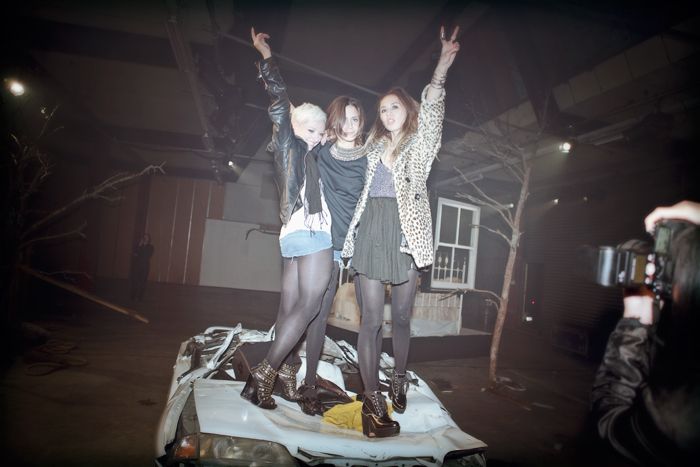 These are my 15+ postcards with names on them to write at the beach today. I will send you if you give me your address.
Downloaded the Canada Post app and DID YOU KNOW you can make stamps and postcards from your photos. Check this out!
This is what #NewNewTwitter looks like. It's so pretty. Twitter for iPhone is really good lookng too. Time for me to knock off work and hit the beach. Have an awesome day!
<3 CASIE