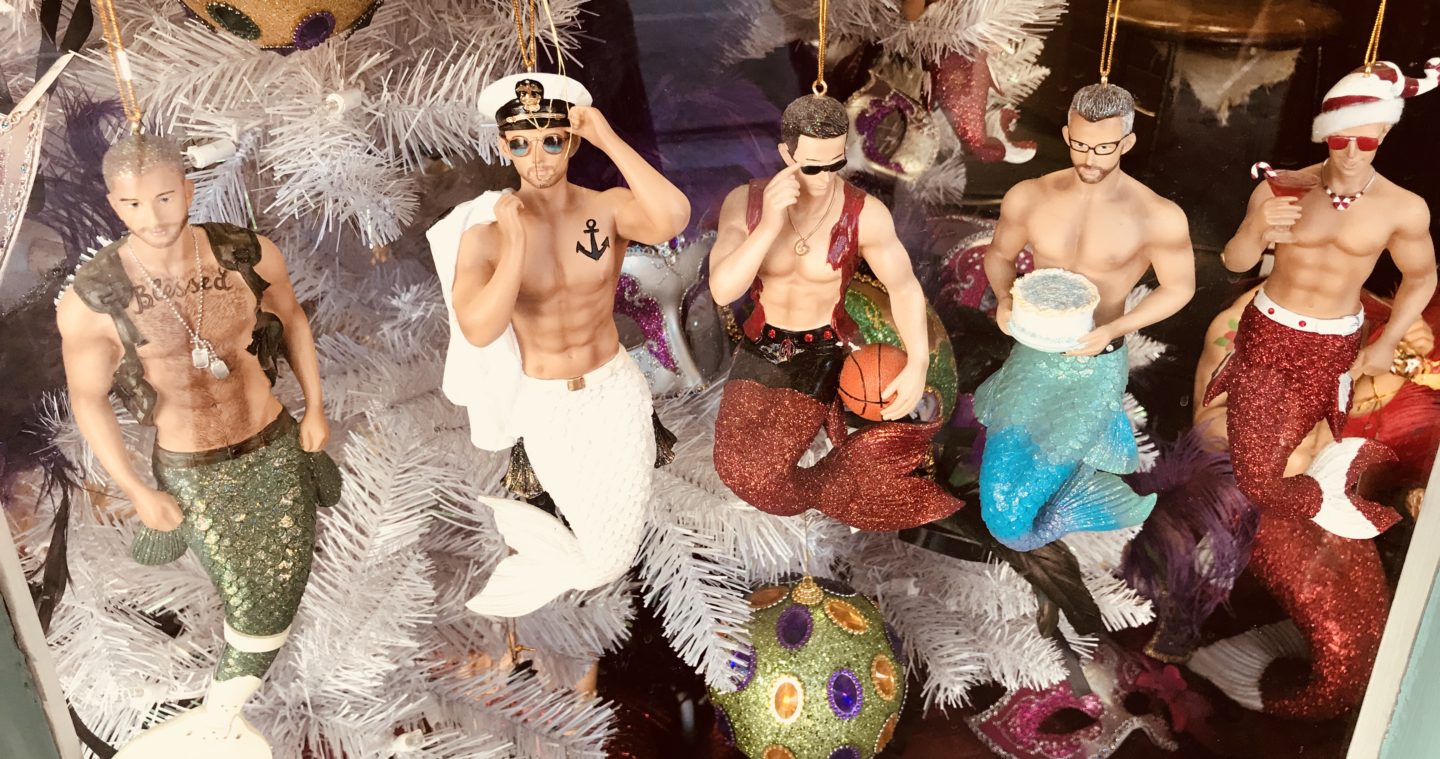 Hello from down south! This week I'm in New Orleans staying at Mardi Gran Manor with a few friends from TO. We each have our own apartment in a beautiful set of units behind a big gate in the French Quarter. I'm stocked up on groceries and all moved in for the week. Hoping to catch some sun and start off December with a nice tan. I'm sitting at a small table outside my unit by the pool as I write this.

I was here in September to speak at a conference so spent a few hours then getting my bearings. In the French Quarter, we're a few doors down from Brad & Angelina's old place and Nicholas Cage has a spot down the street. I love the architecture and the streets are alive with music. All the buildings are hidden behind huge window shutters and or large gates. At first, I thought it seemed kind of run down but as soon you're lucky to get a glimpse into someone's house or behind a gate, there's see nothing but beauty. Chandeliers, fountains, and gardens all over the place.

This morning Natalie and  I went to Cafe Du Monde for coffee & beignets then walked down the Mississippi River to the shopping outlets. It's not nearly as hot as it was in September but it's warmer than home and lovely in the sunshine.
---
Tonight we're all having dinner together in at Compère Lapin owned by Chef Nina Compton and her husband. She was a runner-up on Top Chef and I met her a couple years ago in Toronto. Also coincidently, Sean and my really great friends from Muskoka are also here in NOLA so we're all meeting up on Frenchman for drinks tonight.
Can't wait for @natalie_deane's birthday tonight at Compère Lapin! I met Chef @nina_compton in TO back in 2014! https://t.co/cJu4a6M5qW #NOLA

— CASIE STEWART ☀️ in NOLA this week! (@casiestewart) November 27, 2017
---