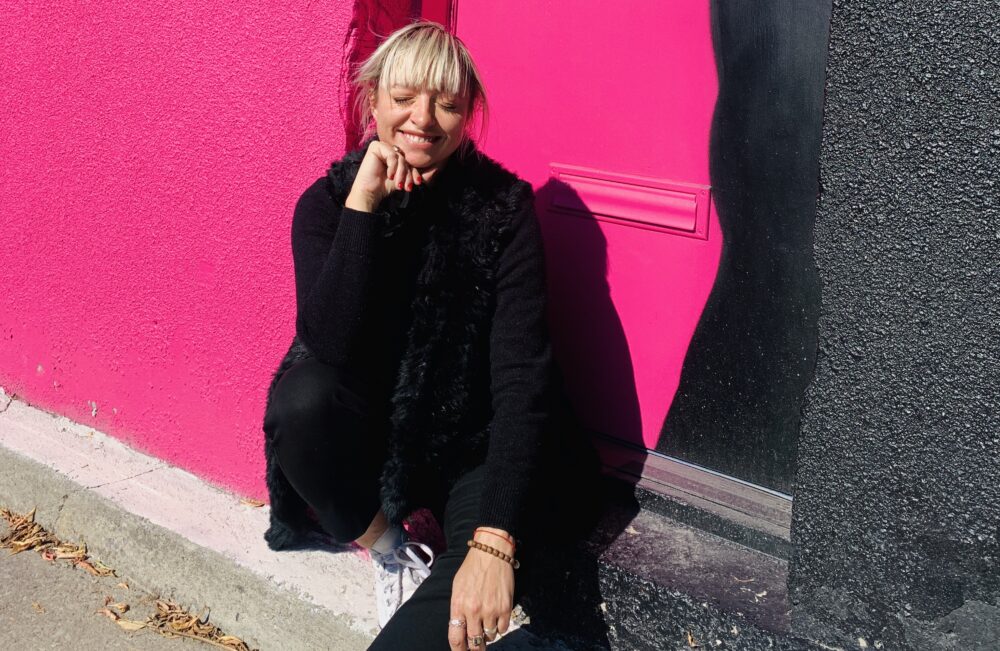 I shot this in an alley with my tripod (aka Julia), notice how one photo doesn't even have a doorknob or leaves. Wtf? I feel into the damn IG trap! I edited my photo for Instagram to take out imperfections but like why?
Can you spot all the differences???
It's easy to get looped into thinking you need to edit to make things seem more perfect for the gram but it's really not necessary. What is perfect anyways? Perfect is honest, authentic, being true to yourself.
I love posting Stories bc they're real and raw. Sharing that side of my life and being real has been my MO for the past 15 years of my internet life and it's worked out a-ok.
Don't feel you need to put internet gloss over those human parts of your life, people want to see THE REAL YOU.
---
Today we're going to the cottage for 5 days. I can't wait to make a fire, read my book, make elaborate meals, and sous vide some weed to make cannabis oil. ?✌?? There's also a full moon on Sunday! ?? See here for some rituals I like to do.
Sending you good vibes and sunshine! ??☀️