Here's a little sneak peek into the dresse we'll be wearing at Love a Heart on February 9th. The event is a date auction so if you have ever wanted to go on a date with me (or any of the other boys & girls) this is your chance! All proceeds go to the Heart & Stroke Foundation. Last year's event was a HUGE success!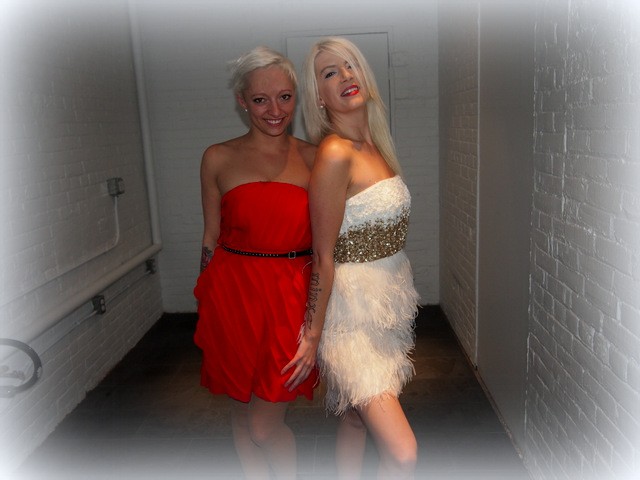 Rent Frock Repeat is a Canadian owned and operated business, based in Toronto. The concept is fairly simple – rent a designer dress, wear it, send it back. Erin Bury has talked about it before so I was super keen to give it a go. The babes behind RfR, Lisa & Kristy set up a pop up shop for us with dressing tents complete with wine, treats & cupcakes.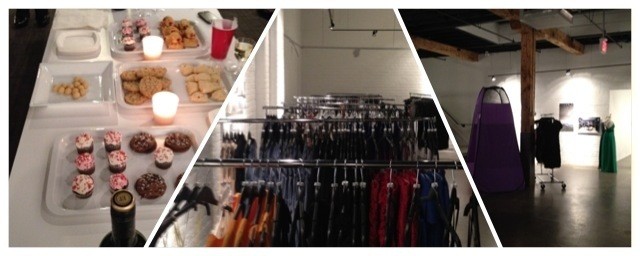 I picked a gorgeous red silk number by Adam. So fitting for Valentines Day <3 There were so many really beautiful dresses to pick from.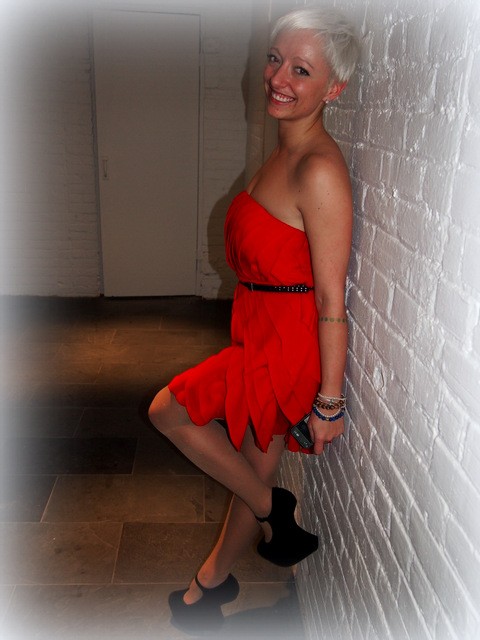 I love the concept of renting a dress, it'll be so handy come Film Fest! Raymbo & I have the devil angel thing happening here mooohahah. Who is which?

Love this dress for another time. Love the back and how it shows tattoo.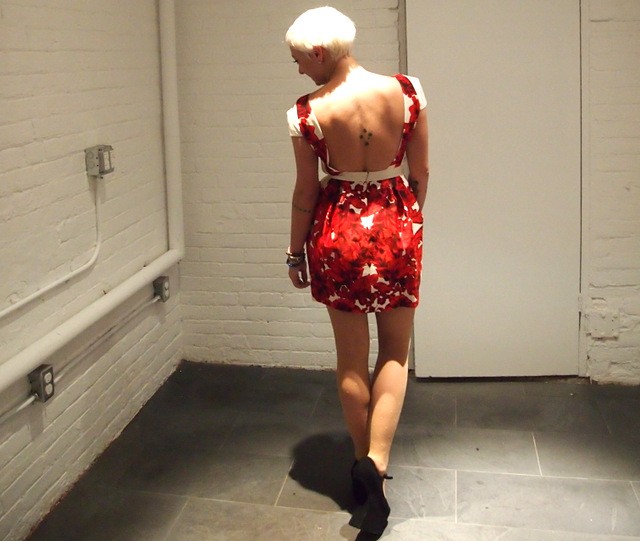 Raymi is going to be a beautiful blonde baby Björk.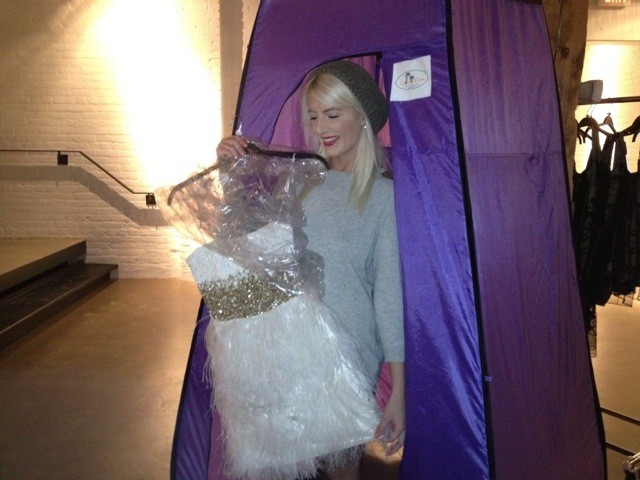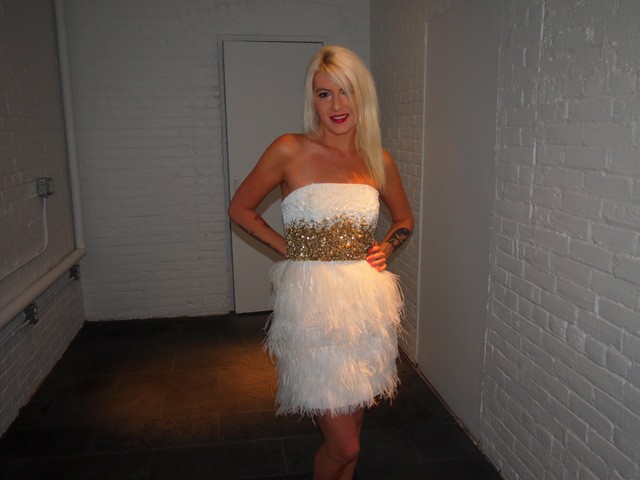 For more info on Love a Heart see FB. Thanks Shannon for setting this up and the lovely ladies at Rent Frock Repeat for offering  a 10% discount on rentals with code LOVEAHEART. Go rent a dress for your Valentines date or something special and 10% will go to the Heart & Stroke Foundation.
Love ya xo CASIE