Last week I attended a Women in Tech Panel hosted by Booking.com to kick of March which includes International Women's Day. It was nice to see some of my fav ladies and be inspired by powerful women on the panel. The panel included: Melissa Sariffodeen, CEO & Co-founder of Canada Learning Code; Helen Papagiannis, Ph.D, a world-leading expert in the field of Augmented Reality; Huda Idrees, the founder and CEO of Dot Health; and Ioana Popa, Strategy Manager at Booking.com. It was refreshing to hear their stories of creating new things, fighting stereotypes, and career struggles.
"Surround yourself with good people, be confident, and don't be afraid to ask for what you want." Closing advice from an excellent #womenintech panel #BookingFEMpowers @bookingcom pic.twitter.com/lqnjjFEqDY

— Women of Influence (@WomenOfInflnce) March 1, 2018
---
This year, Booking.com is honouring International Women's Day with a month-long series of events in partnership with Canada Learning Code.
I'm quite familiar with Canada Learning Code, it was Ladies Learning Code was founded by some awesome Toronto Women. Since 2011, LLC has had over 17,500 participants and held over 600 events. The organization is dedicated to ensuring all Canadians – particularly woman and girls – are given equal opportunity to access education in tech, a field still mostly run by men. Yes, ladies! 
---
Booking.com has a two-part Ladies Learning Code workshop on March 21st and 28th. For $65, you'll learn basic coding skills and build your own website in a positive and encouraging environment. It's totally a-ok if you aren't a code whiz, this workshop is perfect for beginners.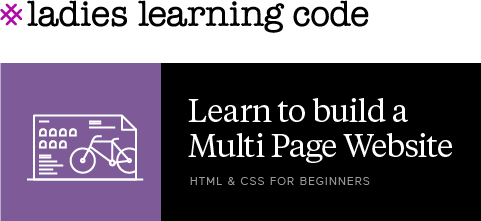 There's more! Everyone who takes part in the workshop is has a chance to win a $500 Booking.com travel credit which can be used at any of the 1.6 million properties available on the site. PLUS, you'll receive a professional one-hour mentorship session with a top female tech leader at Booking.com. Props if you get to chat with my friend Carolyn Van! 
---
 Participants must Tweet about a woman that inspires them using the hashtag #BookingFEMpowers. Winners will be announced at the start of the second workshop on Wednesday, March 28th.
---
 "Connecting with strong female role models is crucial to help women advance their careers, especially in the tech industry. Our recent research revealed that 90% of female respondents would be inspired to chase their dreams just by seeing more women in leadership roles," says Gillian Tans, Booking.com's CEO. "Booking.com explores female mentorship opportunities wherever we can so that we can continue to support women to progress and excel in their careers."
---
The workshop is presented by Booking.com and the title partner is my BFF Telus. Both companies are committed to encouraging women in tech and it's my pleasure to work with them both. Thank you for supporting us!
---
This post is in partnership with Booking.com and in line with my goals of female empowerment in tech. Booking.com is dedicated to providing women around the world with the tools they need to succeed in the tech industry. From the inaugural Booking.com Technology Playmaker Awards, to Women in Technology scholarships at the University of Oxford and the Delft University of Technology, to now partnering with Ladies Learning Code on coding workshops in Toronto, the company is working harder than ever to empower women around the world to achieve their digital dreams. Learn more here.