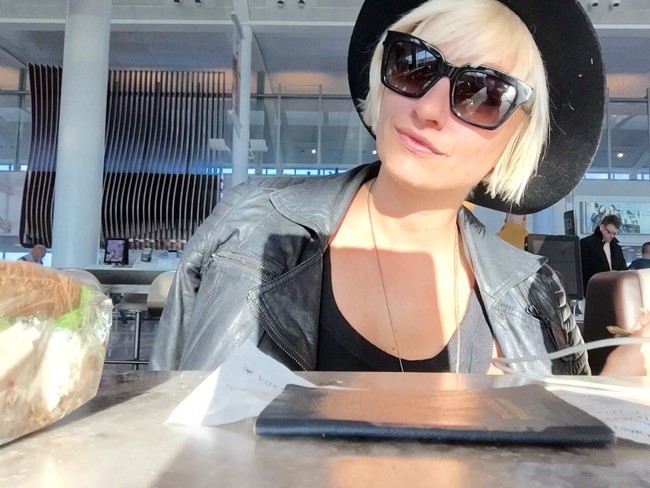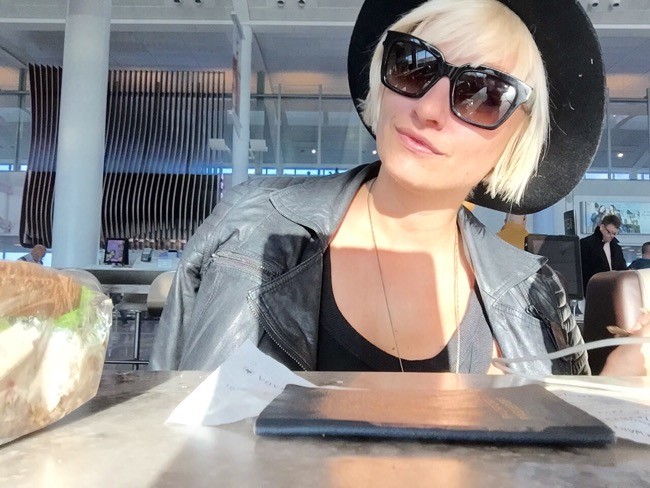 Hi from Pearson Airport, YYZ. Just had a DELICIOUS chicken sandwich and am about to board my plane. Heading to…wait for it…DETROIT! Taking a quick trip to visit the Ford HQ in Dearborn, MI. It's my 3rd trip there and I'll be back early tomorrow.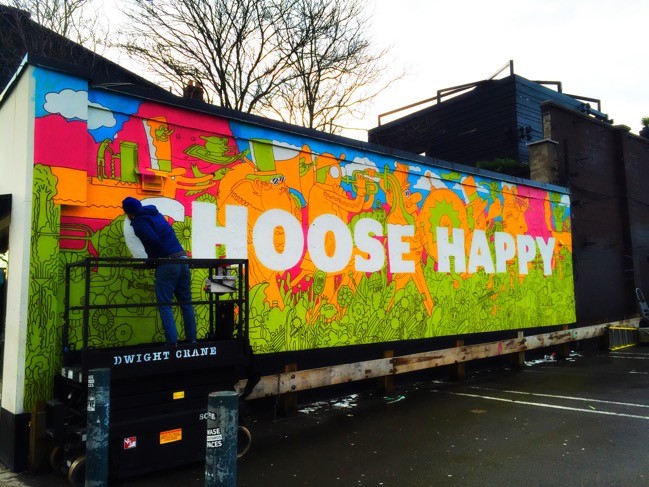 Saw this being painted yesterday, it's a sign. (Get it haha, ok, not THAT FUNNY.)
Distressed a pair of old jeans the other day. They turned out great. Think I might rough them up a little more before next wash. You can find how to do your own distressed denim on Pinterest. It's super easy!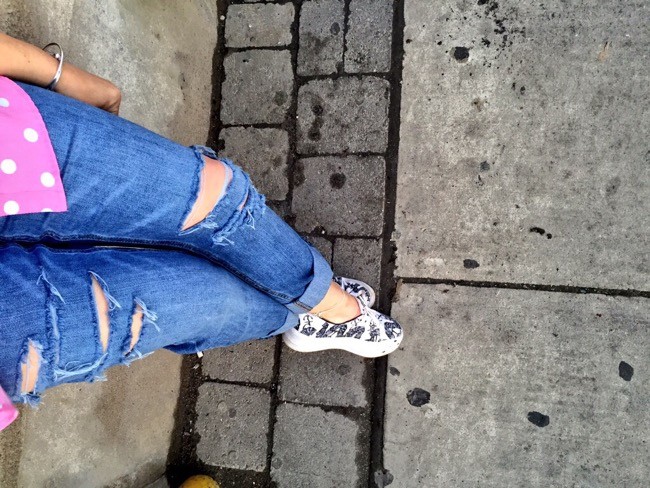 Thanks for all the kind words yesterday about me and bloggy. Here's to the next 10 years!
Have an awesome day,
CASIE