For Nuit Blanche last night I was in disguise, Keri too. Some interesting findings from our art installation that I will share with you later. It is amazing the difference from my usual blonde hair  to these long brown locks. SHOCKING really.
Big ups & thanks to the team at Travelling Hitmen. They sent me a huge box of shirts & goodies. This one is my fav. WATCH YOUR BACK. Hitmen be commin'.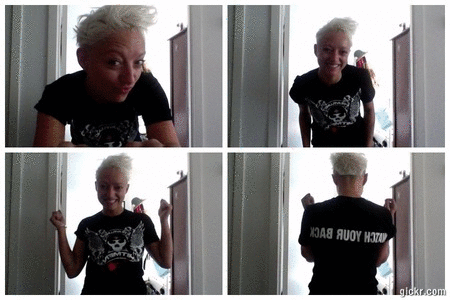 Screening of Measuring Tape Girl is today (2pm & 4pm) at the National Film Board. I'll be there all afternoon hosting & doing interviews. The film is about self expression & blogging. I just finished pre-screening it. Looking forward to chatting about it with the director.