Before the pandemic, I was religious about having my nails done. Every 10 days or so, for about 4 years I'd pop into Ivy Nails for fresh shellac. Today was the first time since March 2020 that got a mani-pedi. ?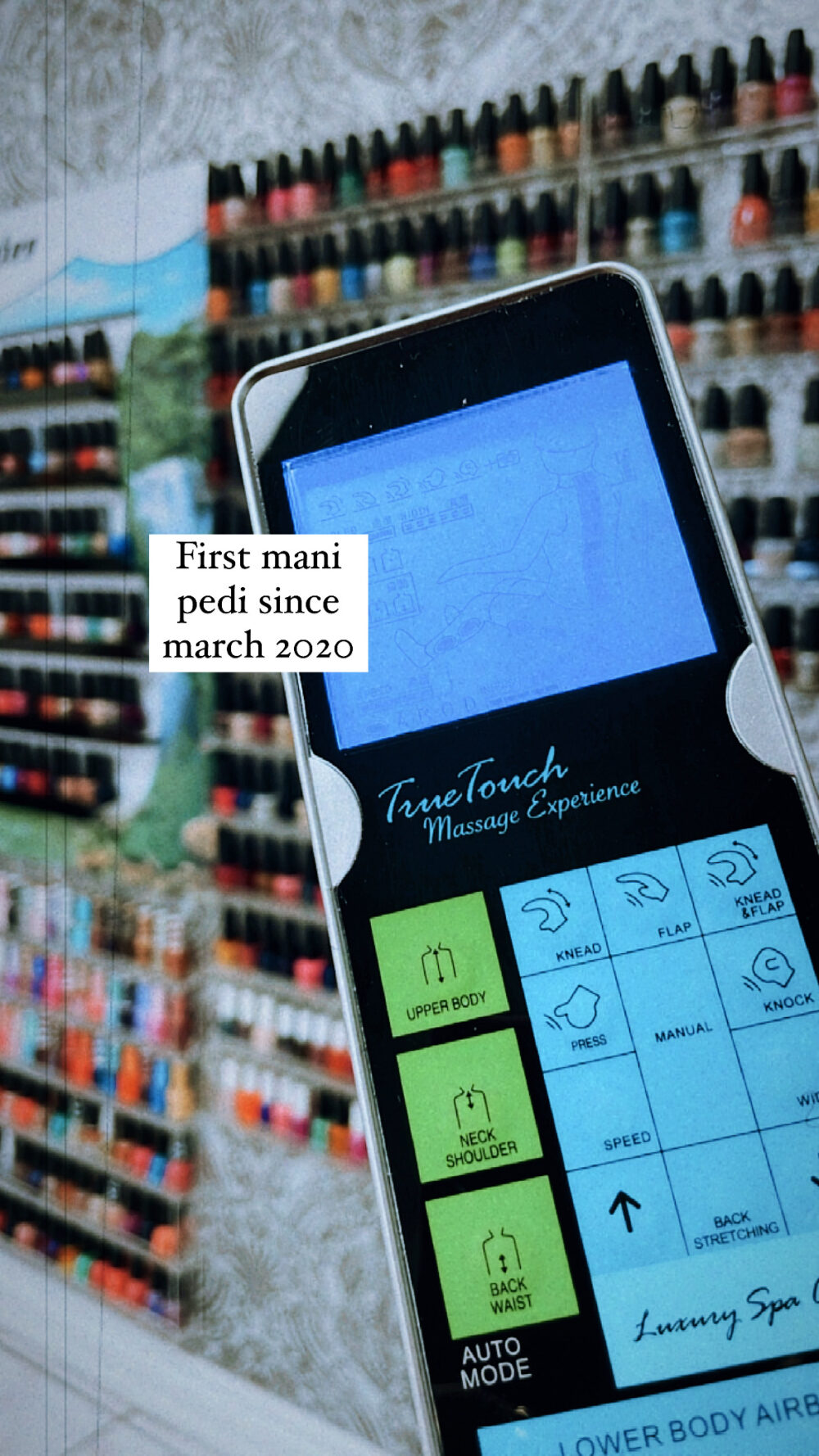 I know salons have been open for a few weeks but I just wasn't ready to sit inside and go through the process. But today I was home alone, work was good, the sun was shining, so I figured why not!
I ordered one of those pedicure tools with a blade from Amazon so my feet weren't that bad but it was time to make them look better. It felt so nice to have my nails fresh again!
I got one hand pink and one hand orange but when I left, I realized they almost look exactly the same. Oh well!
Left a nice tip then biked around the neighbourhood a bit. It was so lovely out, here's hoping these warm temps last a few more weeks.