I was in a fashion show! I had such a fun time walking in Evan Biddell's 'Playsuit' show at The Grande Bizarre. Watch his video about the show here!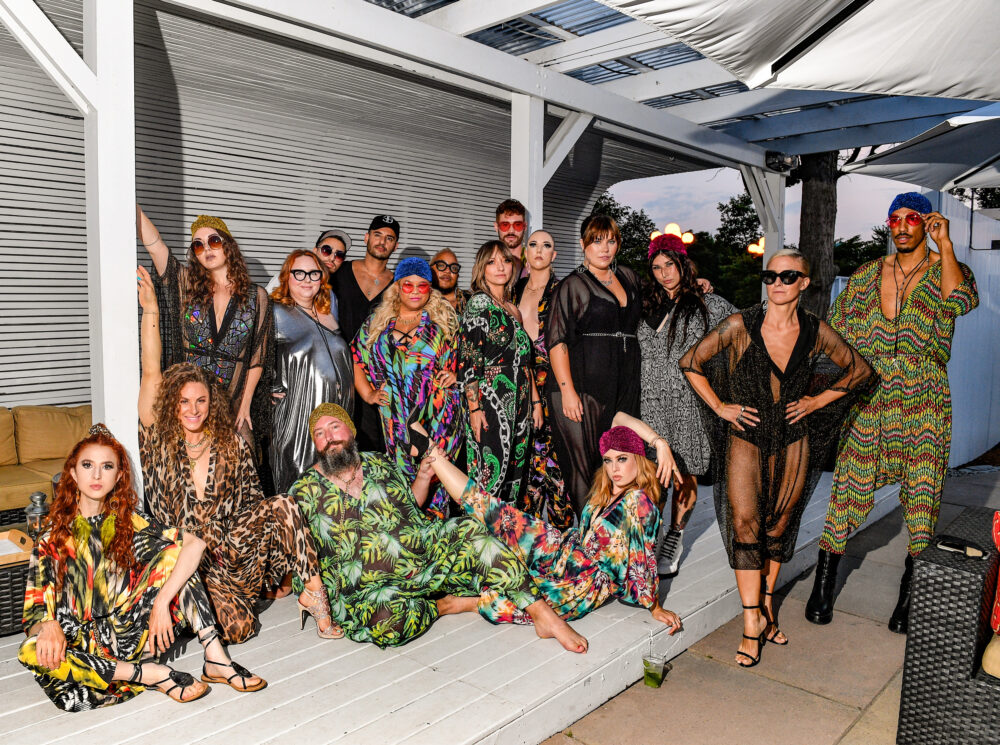 It was so great to sit by the pool and chat with other models before heading into hair & makeup. I absolutely love being on stage and it felt good to be out. I did have some Covid anxiety about all the people but it was still extremely fun.
Ann Kaplan, Evan Biddell, Christopher Paunil and Michael Zoffaneri invited guests for a night of fashion and entertainment. We also got a sneak peek at Ann's new fashion line ANNKM.
The Biddell Playsuit is extremely comfortable and stylish. Check out all the different styles in the Biddell Shop.
Last year on Day 124 I received my first Playsuit order, a custom butter yellow!
Professional non-selfies courtesy of George Pimentel.