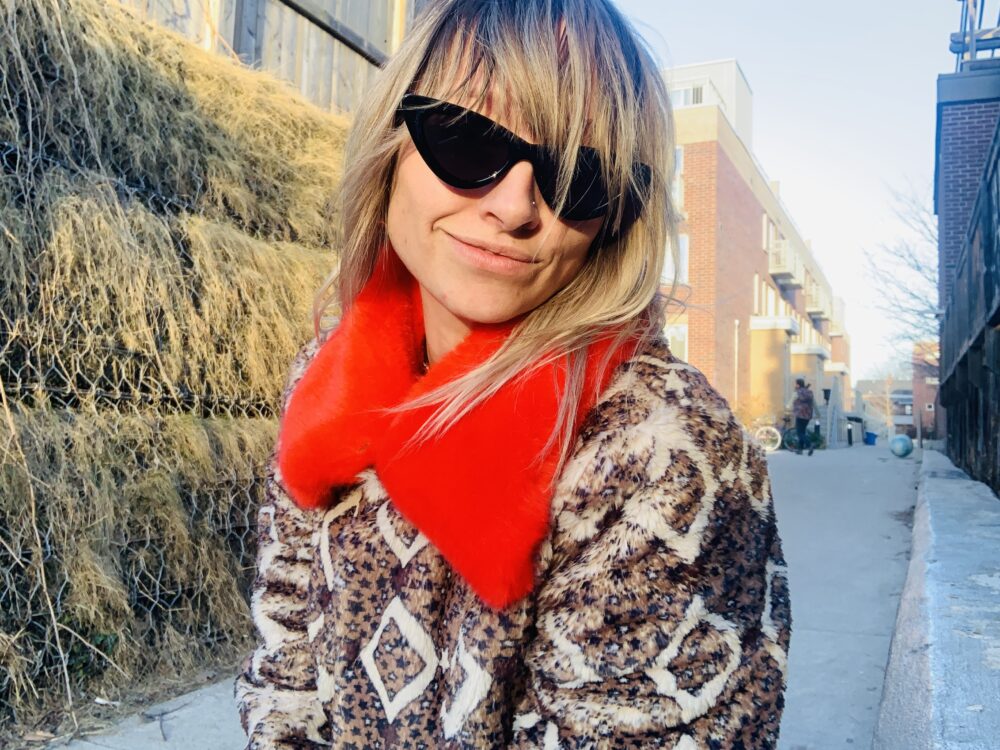 You know the season I mean? That Transitional Coat Season in spring where you can wear all your jackets that only work for temperature between 5-15 degrees celsius. Sean always bugs me about having too many coats and each year in the spring/fall I try to wear as many as I can to justify keeping them all. ?
This fur number was a gift from a friend and I've had it hanging up all winter waiting for a day when the temp was warm but still not hot. I will deff be wearing it a few more times because I had no idea how great it looks on camera, I LOVE the bright red collar & inside.
Today was a great day, peace out!