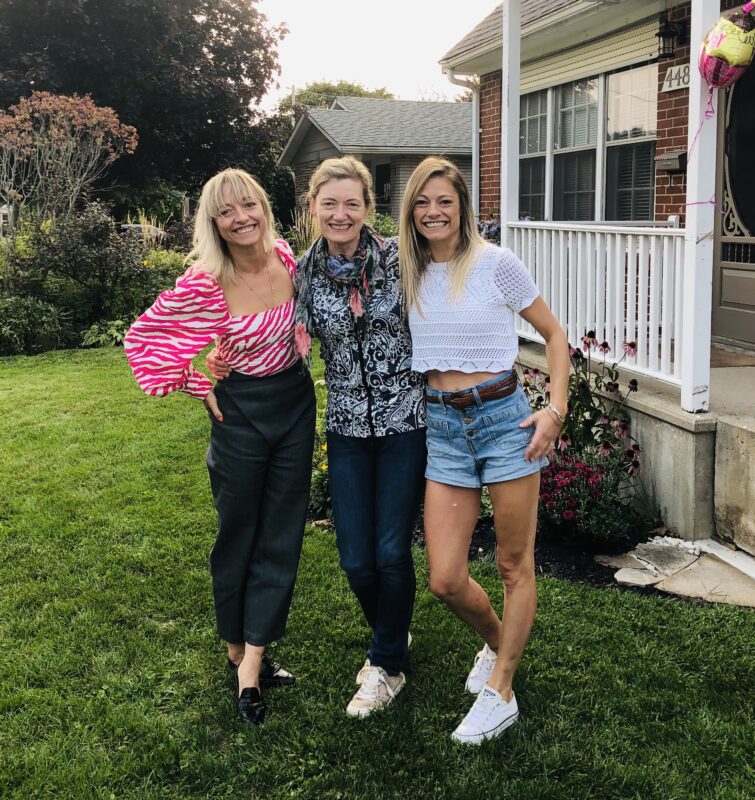 Today was a great day! Had so much fun at home for mum's birthday. Jenie and I drove to the house in the afternoon and hung out with her and Steve, ate snacks, got takeout, and had cake. My sister's childhood bff also came over and it was like we never missed a beat. Laughed so hard, it was brilliant!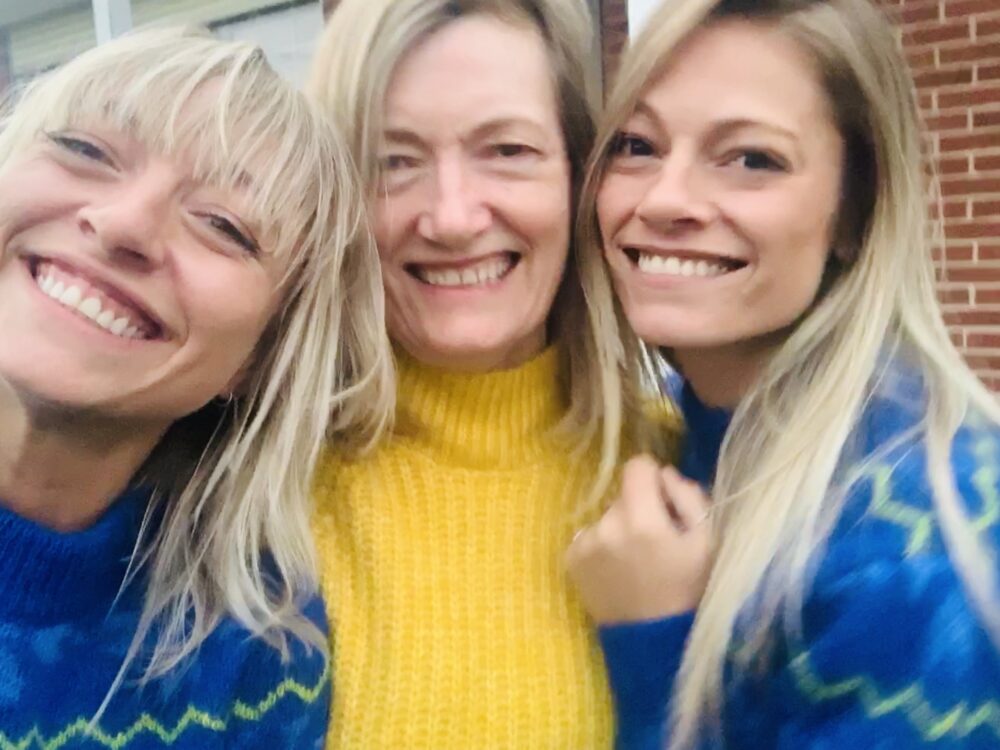 I love mum so much! She's smart, funny, stylish, and the biggest inspiration in my life. She's always there with wise words when I need them and I am so grateful for her love. HI MUM LOVE YOU, THANK YOU. ?
One of our fav things to do is go to Winners and look for treasures. I found this amazing merino wool sweater from Zara and my sister got one to match. It was a steal! Jenie found the yellow sweater she was wearing and got it for mum. Now we all match!
I dressed up for the day in my fav bodysuit, Pretty Denim (designed by my friend Tahnee), and loafers from Everlane. My mask was handmade in Toronto by my other friend Considerate Goods. I almost forgot how much I love wearing a full outfit, really sets the tone for your day!