This past weekend I met up with Anela who reached out to me over IG. We met pre-pandemic at a bar in my neighbourhood, late one night. She said she'd remembered my outfit and had been following m on IG since! ? Over the past few months, she started sewing masks and has a background in fashion & design. Her new company Considerate Goods is based right here in the Junction and she makes super stylish masks.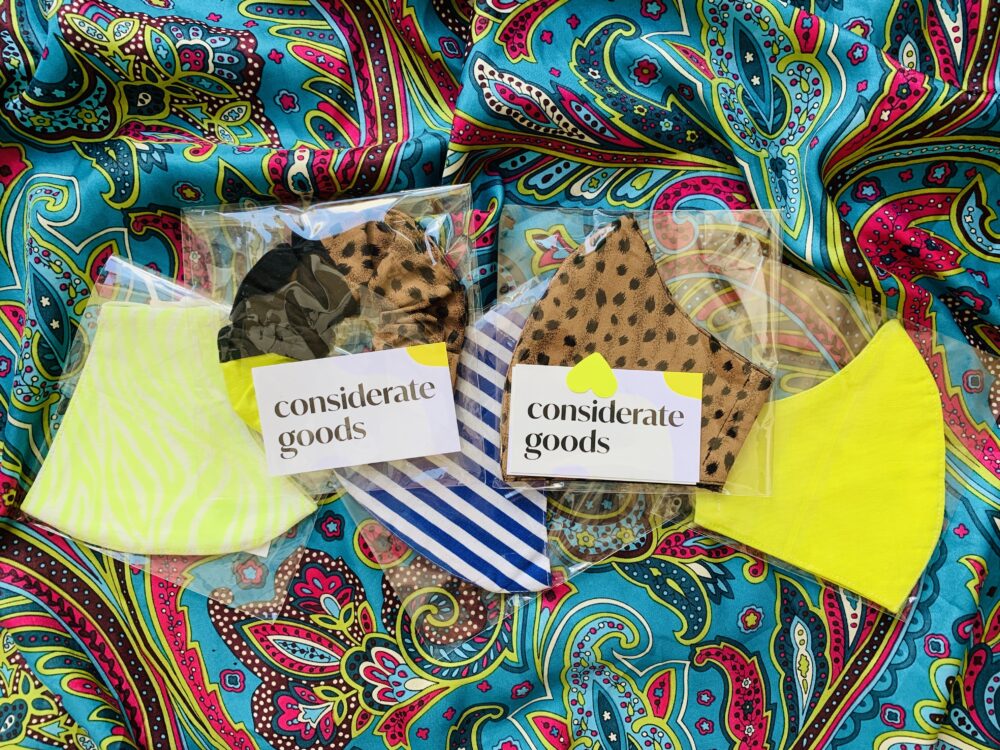 We sat down (outside & distanced) for a coffee chat and she gave me a few of her new designs. These masks are so CUTE, breathable, and fit well.
In an effort to be more sustainable and have less waste, she's been making scrunchies to use up as many scraps as possible. I love this idea! My new scrunchie matches 3 of my masks, perfect for upping my mask game.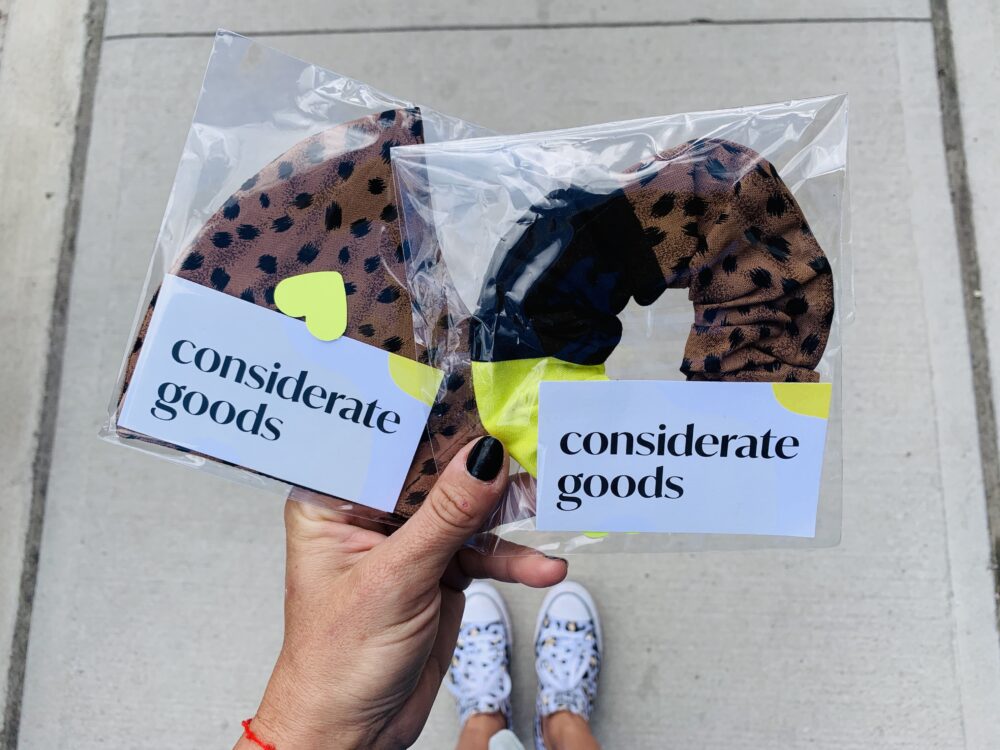 The Considerate Good website just launched and you can check out all the designs at considerategoods.com. If you're making a purchase, use code CASIE15% for a discount!
I absolutely love supporting local & new friends. Thank you Anela and congrats on your new venture!