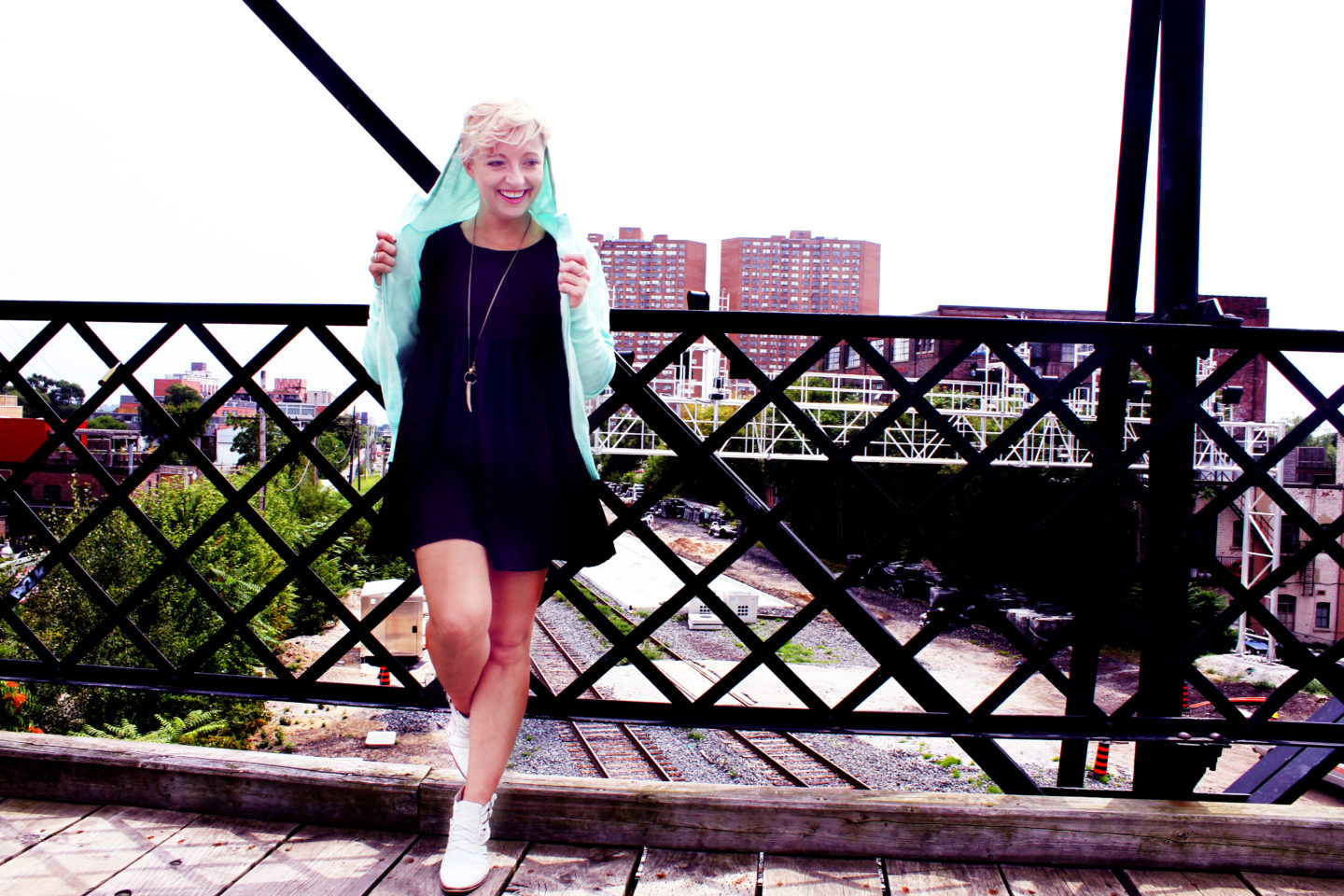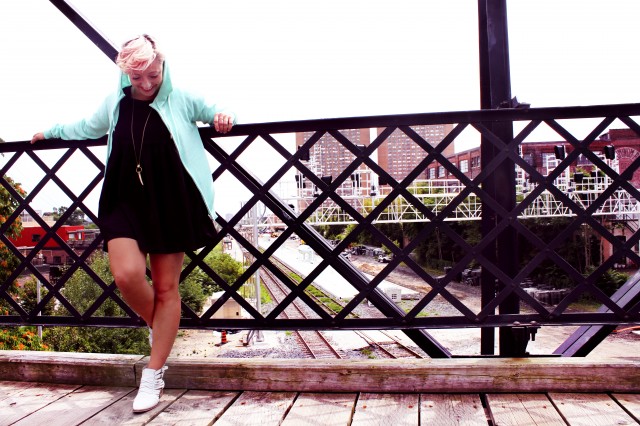 Throughout September I was featured by Bench Canada in their Love My Hood campaign. You might have seen a couple of these photos on their Instagram or Facebook. We snapped these shot at  the Wallace Ave. bridge that was built in 1907. Their contest ends this week so scroll down for details on how you can enter.
The bridge covers the train tracks that are currently being expanded to service the new GoTrain Express to Person Airport. Alongside the bridge, is the West Toronto Railpath that I like to run on and where I took heaps of GoPro photos at last winter.
Dug up these old photos fro the depths of the Internet. I love seeing how the city has changed. I think about how the Internet has changed my life in the last 10 years, imagine how this bridge feels?! 🙂
 Wearing: Bench hoodie, dress from Brandy Melville, boots from NastyGal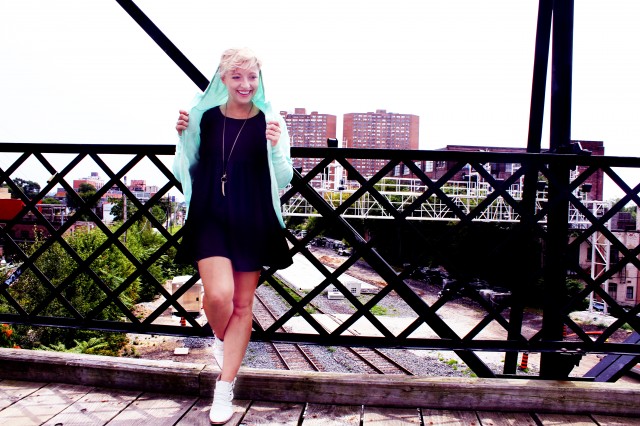 It's your last chance, our #LoveMyHood contests ends in a week! Have your shown us your city yet? pic.twitter.com/tcLCocIG10

— BENCH Canada (@BenchCanada) September 23, 2014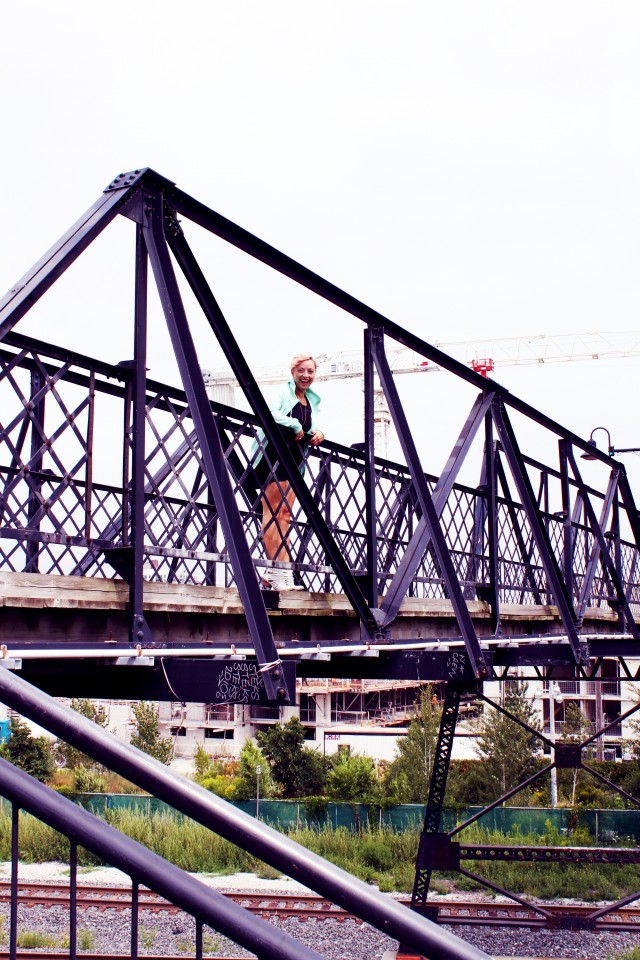 This is the last week to enter their #LoveMyHood contest. You can win $500 and 2 round trip flights anywhere in Canada. Tag your photos #LoveMyHood and make sure you're following@BenchCanada. Good luck! You can bring a friend so like, if your BFF is away, you can always invite me. 
Thanks Bench Canada for this new monogrammed hoodie. I love things with my face and or name on them! See all posts tagged Bench from over the years here.
Have an awesome day. Remember, you'll never be younger than you are today, so make the most of it!
<3 CASIE