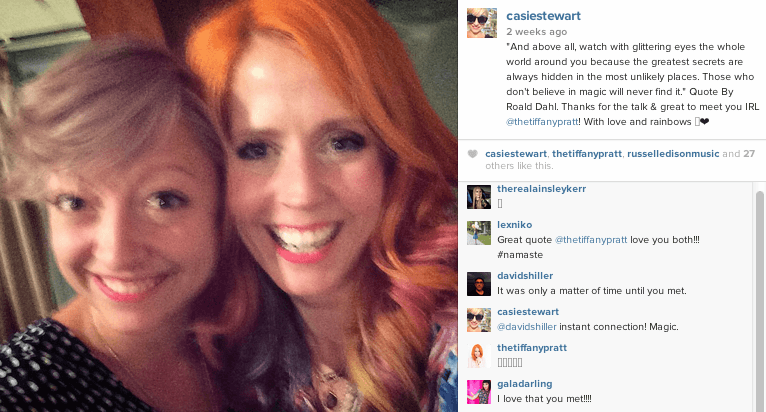 Just over a week ago I attended my first Creative Mornings event in Toronto. It was one of the first chilly mornings and trench coat weather. Arrived to have my photo taken by a friendly blog babe instantly made friends with another girl outside too. The day was off to a great start!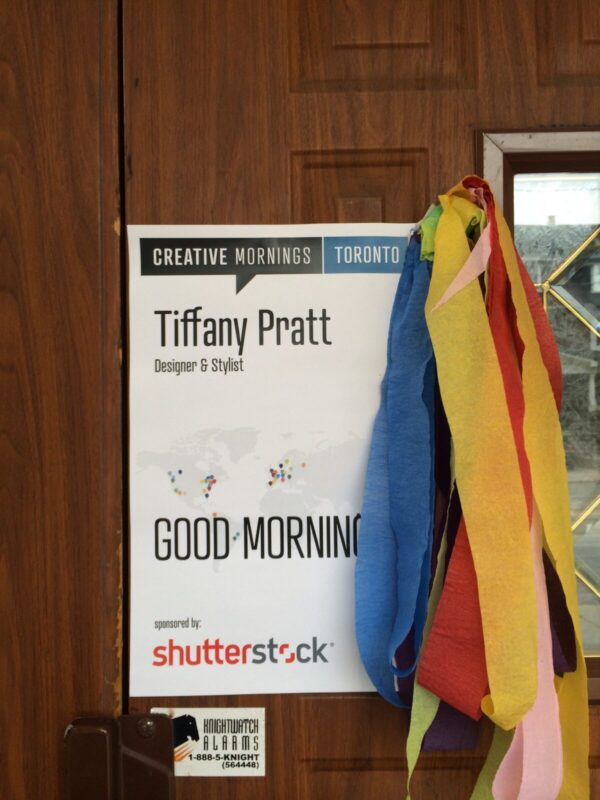 The theme for September was COLOR and they cold not have picked a better person to light up the room.
There was a pink card on each of our seats with Tiffany's face and contact info, along with a beaded wooden rainbow mandala bracelet, which had been made by volunteers with Tiffany earlier in the week. There were streamers on the door, the floor, hanging from the ceiling. It was a colour explosion! If you check @thetiffanypratt on Instagram you day will be brighter the second her profile pops up.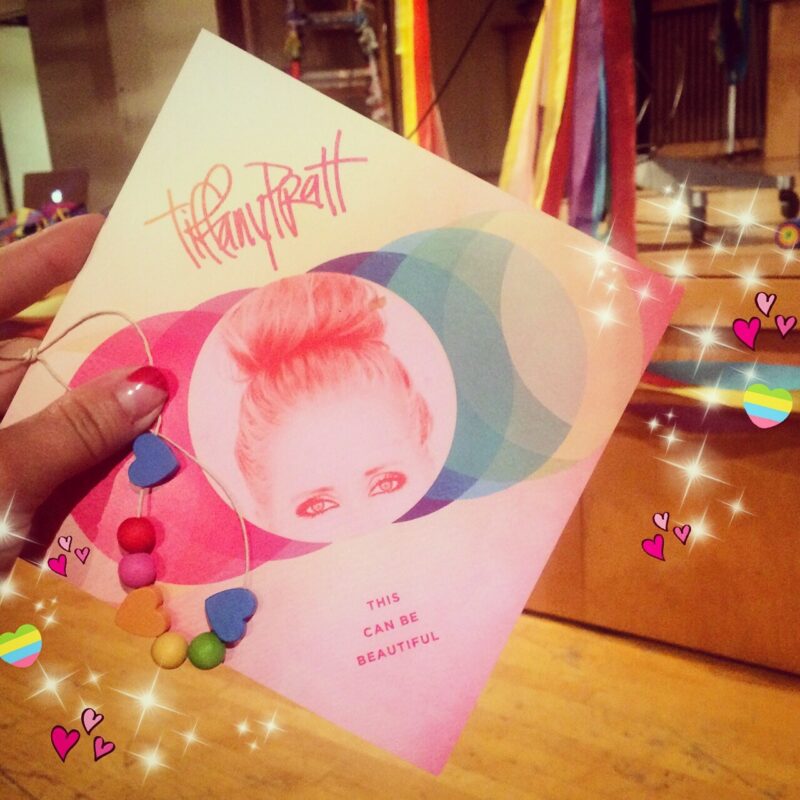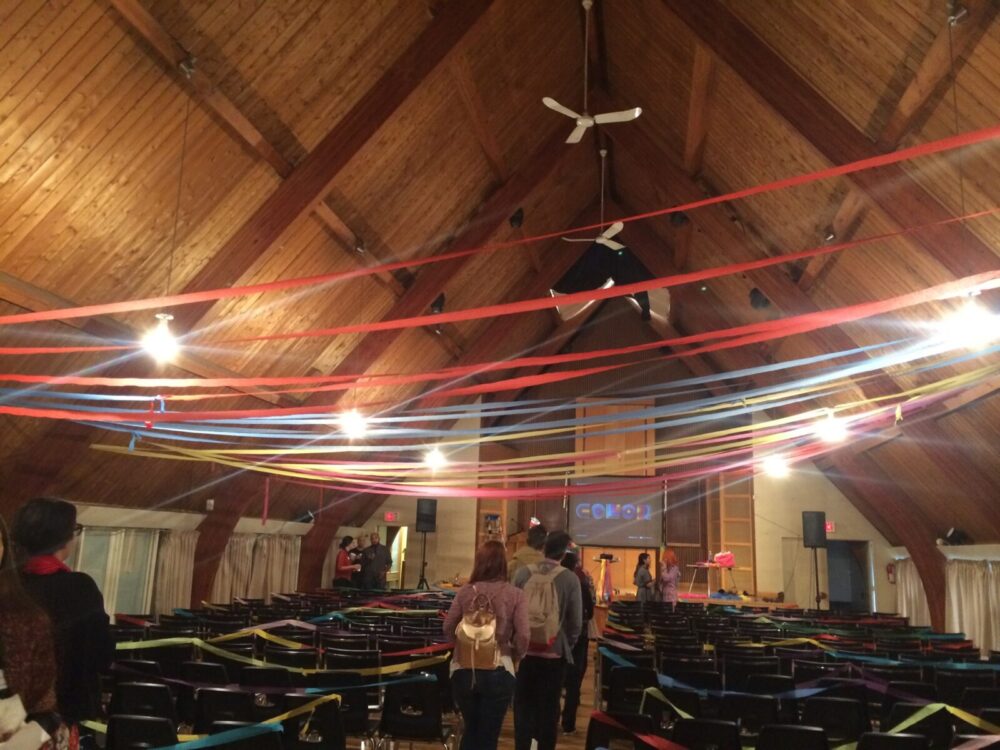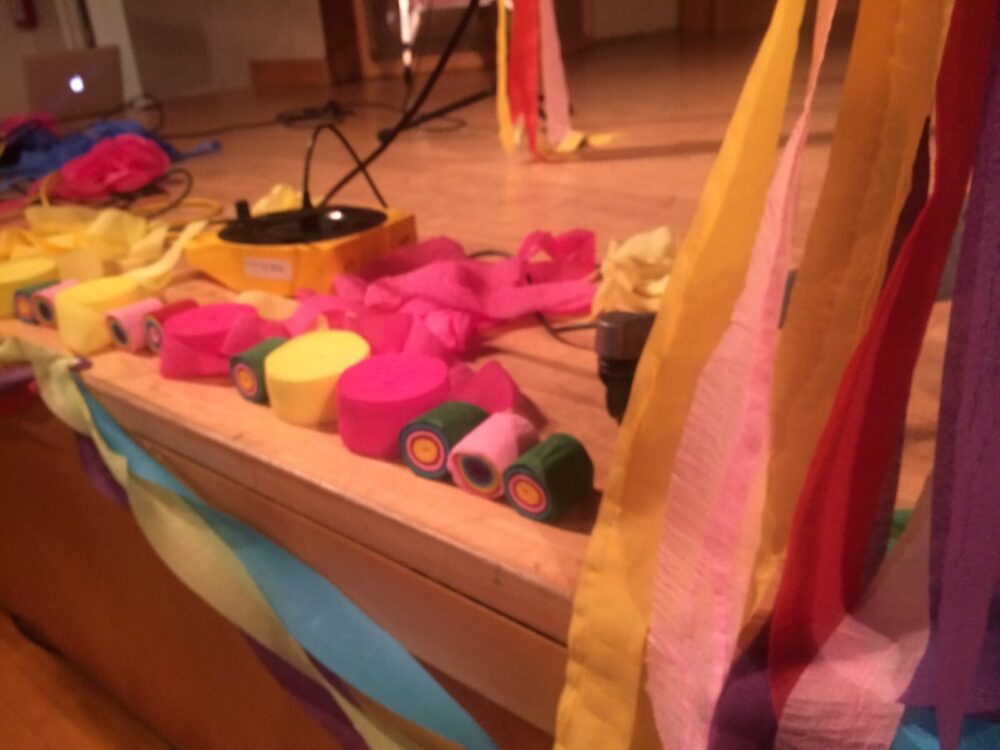 She started her talk with a morning meditation and then threw streamers into the crowd, over our heads. I loved it. Here's a little Instagram video I made. Creative Mornings just posted about the event and I will update this post with the full video as soon as it's live.
See what I mean.
She's so awesome.
Here are some notes I scribbled down on my iPhone while she was talking. Mostly I took in what she was saying and thought about life. There was so much positive energy floating in the room with smiles all around.
You need to happen to your life
Buy all the streamers
Make all the bracelets
Gigantic love circus
Plant all the seeds
Do all the things
Velocity
Be consistent
Putting your brain on paper
Beauty happens on budgets
And this quote from my #1 fav author growing up Roald Dahl…
"And above all, watch with glittering eyes the whole world around you because the greatest secrets are always hidden in the most unlikely places. Those who don't believe in magic will never find it."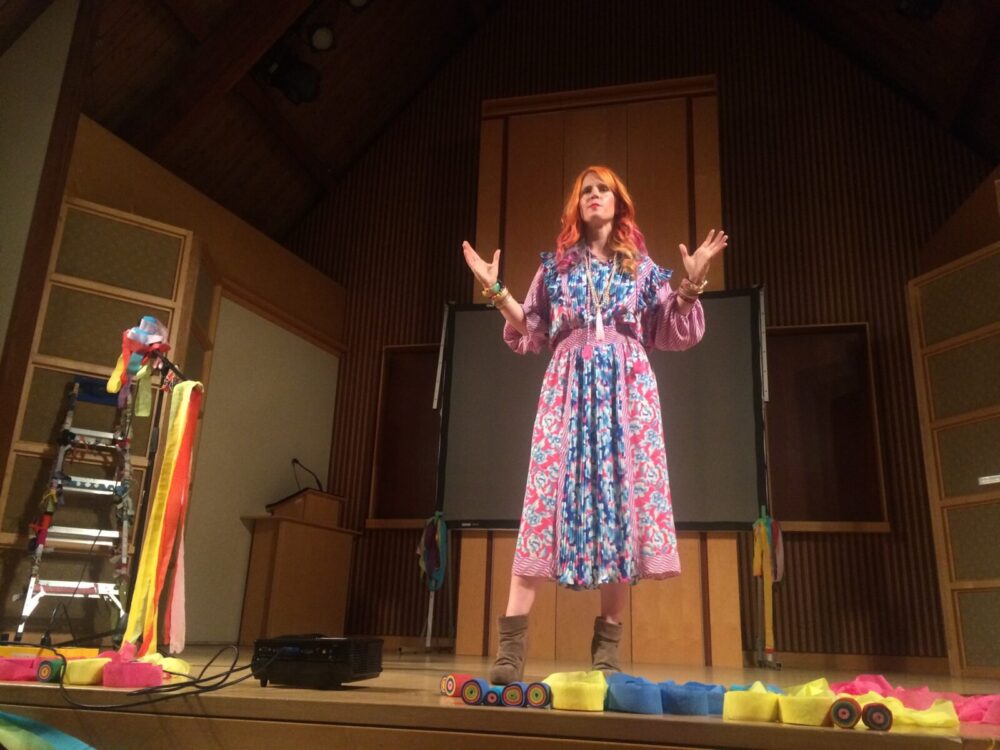 From Wikipedia on Velocity:

If there is a change in speed, direction, or both, then the object has a changing velocity and is said to be undergoing an acceleration.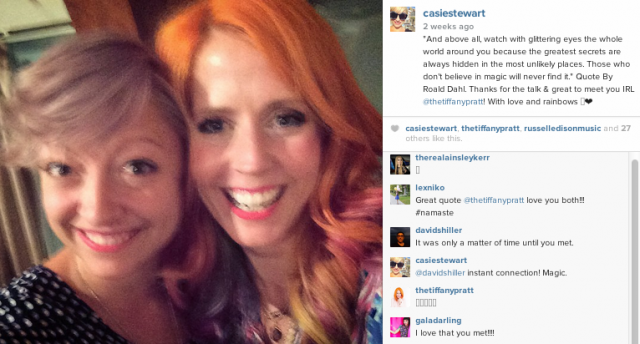 I've feel inspired every single time I about that day. She's one of those super awesome bright people that make you smile the second you see them. I hope you have some of those people in your life. If you need some of that glitter and sunshine, follow her on IG at @thetiffanypratt and me @casiestewart.
Accelerate yourself. Get your wheels in motion. Fill YOUR life with colour. Have an awesome day 🙂
<3 CASIE