jamming to this right now, play it if you got sound or you feel like jammin' too…
I was laughing in this photo. I had noticed after a couple camera snaps there was a few people looking. I saw someone turn their eyes back to the road and they were smiling. It made me smile. I love taking so many photos, I feel like a tourist every day in this awesome city.
Wore my docs again today. Man, I really forgot how confortable they are. I got them in the summer from the Doc Marten store on Queen Street. They are the Triumph style and She Does the City wrote about them being the awesomest boot ever. Didn't even know that when I got 'em. WIN!
Today for the first time I noticed a street sign in Union Station for Brookfield Place. It reminded be of this legendary brand new appartment building I lived in at 15 Brickfield Street in Sydney Australia back in 2004.
Well to be honest with you, it was a suberb of Sydney called Paramatta. Spent about 20 min just now Google map-walking around the streets. After Paramatta for a couple months I ditched that place and moved to Bondi Beach. It's beautiful there…ah, memories.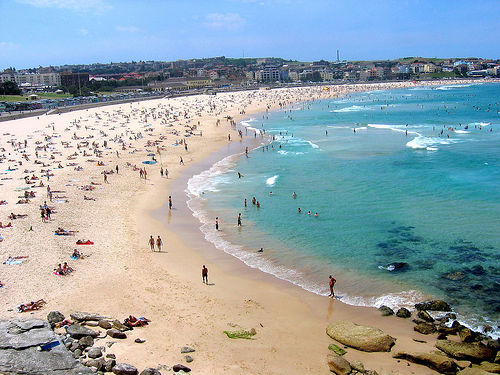 This made the front of all the city's papers today I'm sure. When I saw the caption "love you forever" it only reminded me of the book by Robert Munsch and Mum reading it to me. It was my fav growing up. Miss you Mum. Nice chatting on Skype today ♥
I hardly read the Metro. It's quite a 'subway' thing for me. I saw this little ditty with Tweets  about chosing a job you love.  I worked real hard to get here. That's what it takes.  It's not easy but I refuse to believe I can't do it.  I'm always on the hunt for great people to work with and cool projects. Remember that 😉
This is me fake reading. No, that's not a book, it's the fancy DODO Case on Andy my darling ipad. Still love it y'know. I hope when his big brother comes out in the Spring I don't feel less love for him. That's kinda what happens with Apple stuff eh? The new guy comes around and all of a sudden the other grass looks greener. Such is life I suppose.
Until tomorrow. Byeeeeeeeeeeeeeeeee! xo