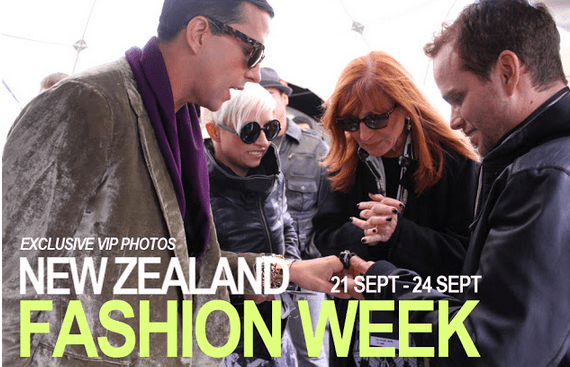 Next year is my 10th year of blogging and marks 9 years of casiestewart.com. Can you believe it's been so FREAKING long? It amazes me when I think back to why I started this bloggy blog and where it's taken me since. THIS IS MY LIFE has been a public diary to keep memories and I've travelled round the entire world writing stories about my adventures.
One of my fav trips ever was going to New Zealand for Fashion Week. A contest I knew online told the peeps at NZFW that I was a Kiwi and a Canadian blogger they should have attend. It was one of the best experiences of my life and I get to stick around for an extra week to spend time with my family. I made friends on that trip I'll have for life.
This is me hanging out w/ top NY celebrity stylist Derek Fabulous and world famous designer Nicole Miller. I blogged heaps that trip and you can creep them posts right hurre.
I did a few interviews on that trip and one earned my first EVER magazine cover. Me, cover! Photo was taken by fashion photog Lynsie Roberts as press shots before I left. Click image to check out her website.
Here's to more great adventures and TBT stories. Mum, TBT means Throw Back Thursday.
<3 CASIE
buy Bactroban without prescription
buy bupropion without prescription
buy cipro without prescription