Last night when the plane landed I received a text saying that nana had passed away. Mum and I left SF and I guess around that same time in NZ, Betty passed peacefully.  In a message from my auntie, she said 'we were all in-flight together'.
It was hard being there and seeing her struggling to eat or sit up. Nursing homes have this old smell and it is sad seeing people in their last days of life. It was my first time experiencing that and I felt sad but I wanted to be there, yet part of me wanted to run away from it. It gives you all these conflicting feelings about life and death, sprinkle that with a bit of family drama and it would give anyone anxiety.
Betty on her wedding day
Grandad and me
Nana and my little sister
I've spent my whole life on the other side of the world from my family and not been there for any death or sickness. This trip was the first time I'd been there to experience something like this with relatives. We visited nana each day I was there in Palmerston North and mum stayed an extra week to be with her. I took photos and printed one of her and mum, then put it in a frame to put beside nana's bed. Mum went through some of nana's things and we all took a few mementoes to remember her. I painted her nails and did her lipstick. We told stories about Canada and our families here. Mum put some nice cream on her frail dry hands.
I'm so glad we were able to be there with her in those final days, especially mum. I can only imagine how hard it was for her. Seeing her, and also leaving her.
Betty was a strong woman. Always dressed well and wore lipstick. Her hair was always permed with a perfect curl. She always had her nails painted nicely. She had 5 children, 3 boys and two girls, including 1 set of twins, my mum and Jimmy. She was a sassy woman, known for saying exactly what was on her mind. A good listener. Very sweet but still a hard case. She liked to do things her own way.
We felt a little bit like she was holding on just to see us. We first visited her on January 2nd and she passed away January 15th. Each day we were together we could see her health declining. I didn't know what else to do but be there and tell stories. She was so happy when I did her nails. I always like to have my nails done too.
Mum and I were saying to her that she could 'go anytime, it was ok' and she mumbled 'bitch'. Mum and I couldn't help but burst out laughing, I think she's been hearing that from people the last couple months and was like 'I will damn well go when I please thank you very much'.
This trip was special in so many ways but taking mum back to see her family and spend time with her mum before she passed away was priceless.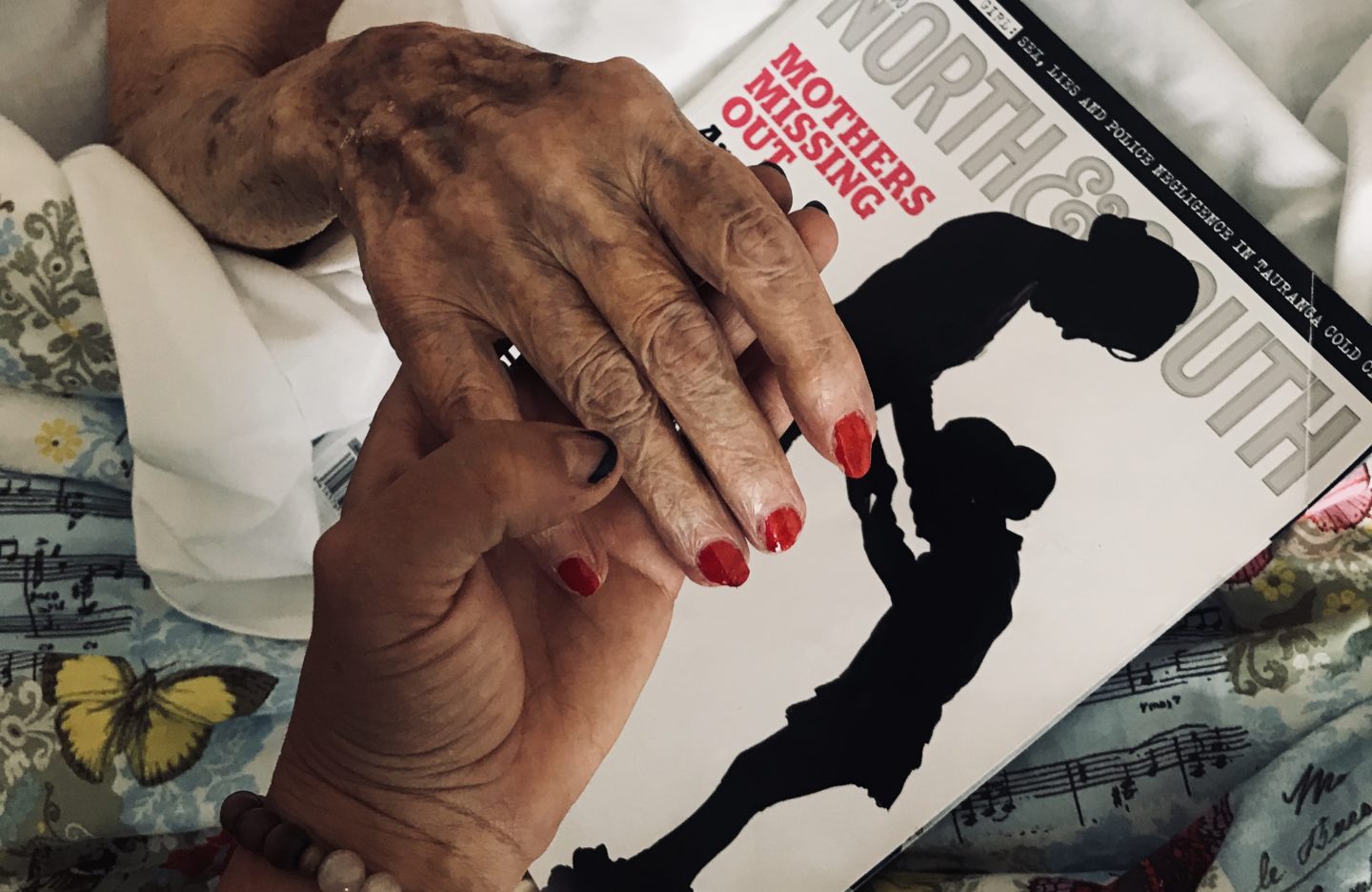 I'm going to get my nails done a bright red today for you Betty.
Rest in peace.