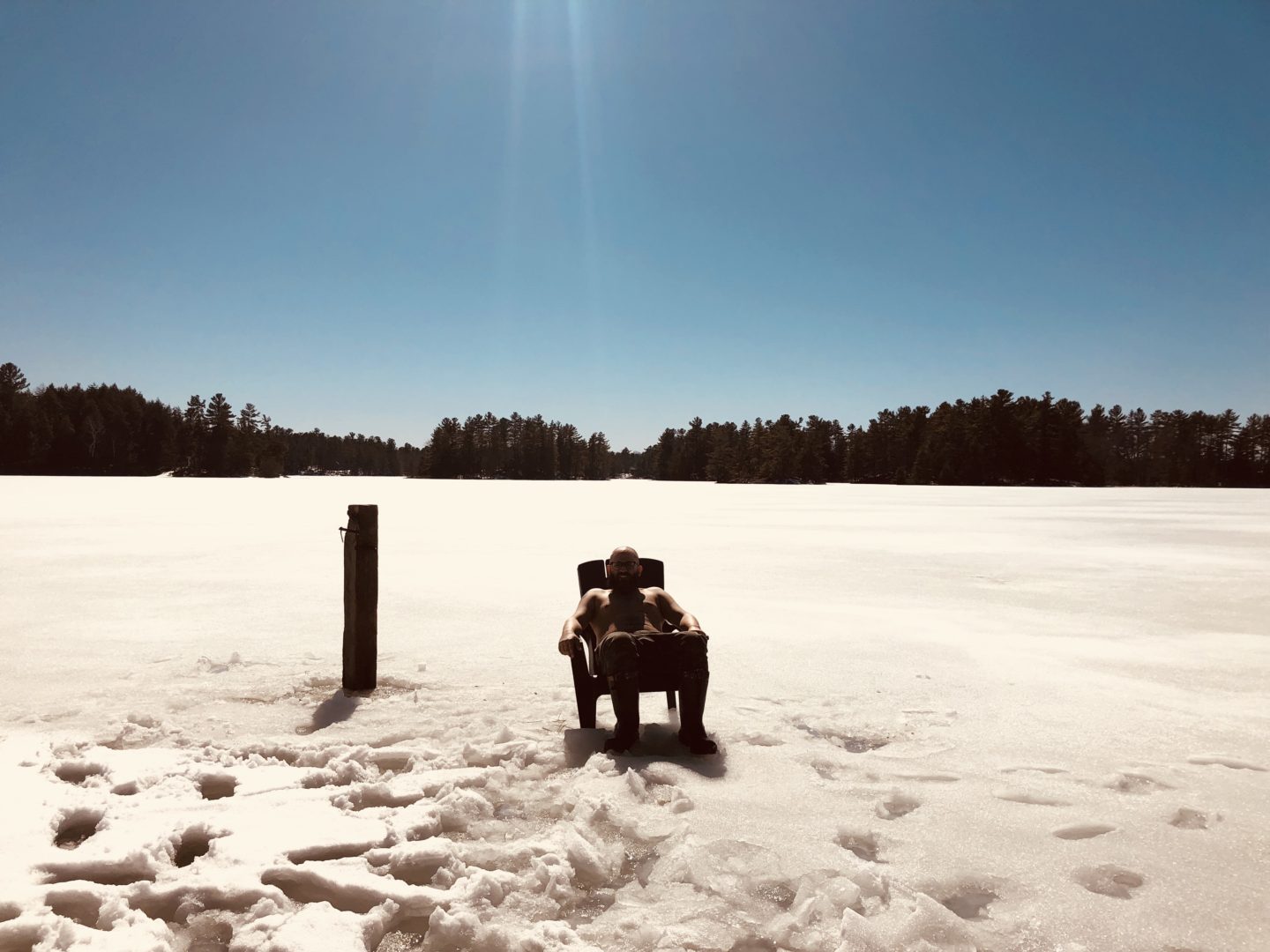 Helloooooo and happy Monday! We're up at the cottage after a few relaxing days of sun and snow. Yep, the lake is STILL frozen. Mostly frozen. Sean tested it out and there's a pretty thick layer under the top bit of crunchy snow. It's usually all melted by now which is kinda crazy.
It felt like a beach outside the sun was so warm and reflecting from the lake. I got a slight tan like from my top and Sean was doing lumberjack things with no shirt on. ?
I posted a bunch on Stories over the weekend, you can check out the Cottage Story here. We invented a new game, 'throw the brick and try to break the ice'. It's more fun than it sounds, trust me. Last night he did a bunch of fireworks on the lake and it is the coolest thing. The colours reflect on the white snow ice and light up the sky.
Ice, nature's filter.
---
Oh, Life!
This morning I posted an article from Gary Vee about not comparing yourself to people on Instagram. This has been a topic around friends and events lately. It's important to remember people only post their best photos and part of their life they want to share. I am not showing you a photo of me right now as I've been wearing the same clothes all weekend and they're a mess from cooking, cleaning the cottage, and doing yard work. Without this hat, my hair stands right up like a troll doll and my face feels fresh with no makeup. It's great, I feel awesome. I don't feel like sharing a photo of myself right now though, might scare ya, haha.
It's Time You Stop Comparing Yourself To What You See On Instagram
---

---
Sending out sunshine for a great week! I have a speaking gig in the city tomorrow so will be back in the city. I can't wait to ride my bike!