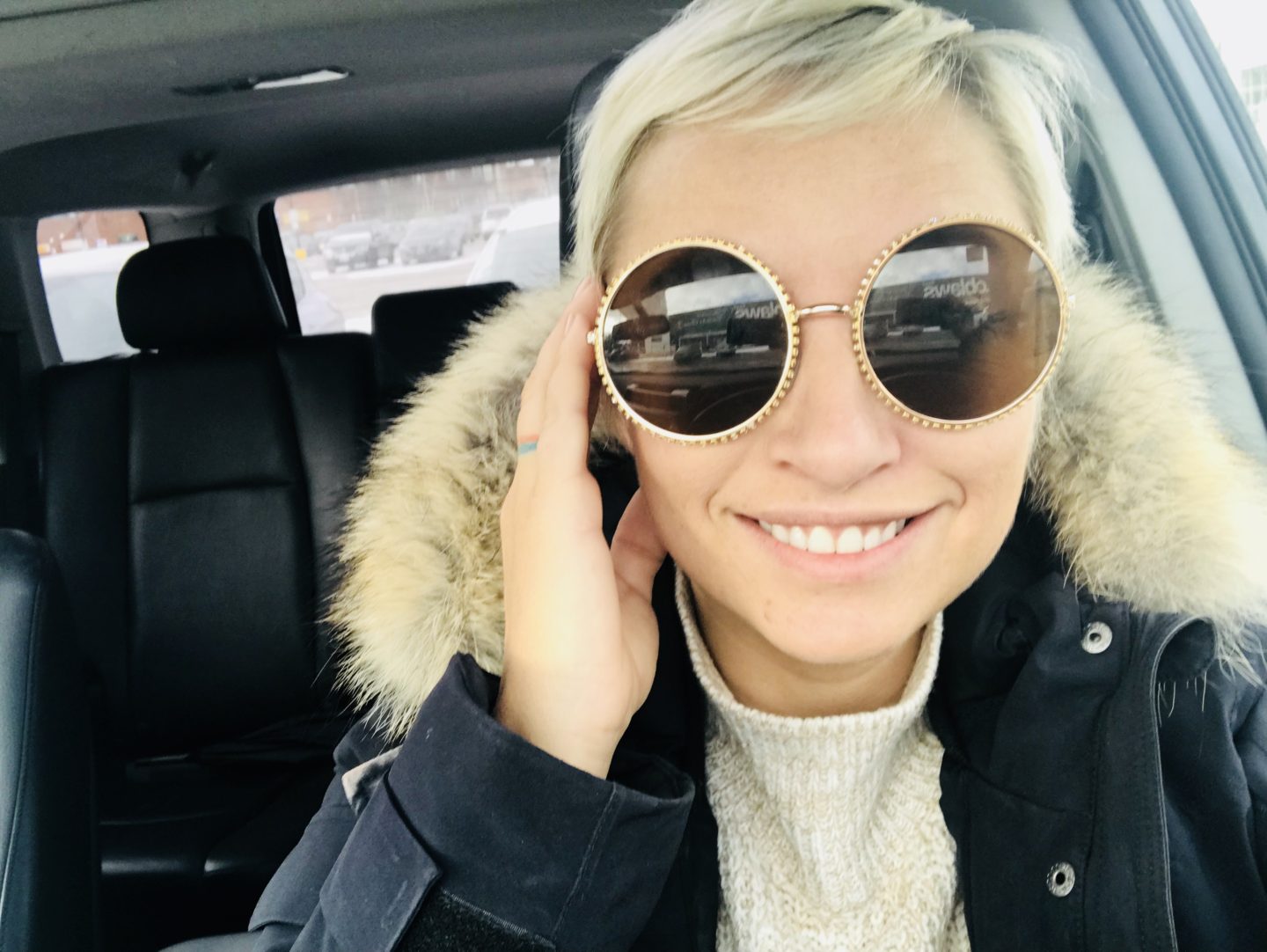 Omg, I am still sick and I hate it. Left the house for a hot minute this morning to get some meds and liquids but urghhh.  I know I'm smiling here but I feel gross, I sound even worse. My chest is heavy and it's hard to breathe. I put a filter on it. You can still smile when you're sick. 😷
I don't even know if I feel better. I might be more stuffed up today than the last 4 days. I just don't know anymore. My room is a mess, it's more like a closet with a bed in it.
Since I've been in the house so much lately I've taken to getting WILD with the Instant Pot. Today I was inspired by my grocery store trip to make a soup using mixed beans and corn.
Veg Cauliflower Corn Soup
Energy Ball ingredients
The Soup Is Easy
I didn't photograph making it. It was easy and unglamorous. Sean liked it. I'll make it again. Cauliflower + broth + coconut milk make a tasty soup base.
Put a head of cauliflower on the trivet chopped in two.
Add can of corn (not creamed), can of mixed beans (drained), can of coconut milk, cup of broth, a cup of water, bit of salt, chilli flakes.
Cook for 12 min on manual.
Take out trivet, give a stir w/ a whisk, voila! Delicious soup.
Top w/ cilantro and some pepper.
---
In other news about things I made today, Sean bought a huge thing of dates so I cut some up in mixed in coconut, coconut oil, cocoa, and ground flax seed. Rolled them into little balls and popped in the freezer. They're delicious.
Since being sick I've been eating mostly homemade food and no meat. I've been drinking heaps of water every day and getting a lot of rest. Taking my vitamins. I don't know what to do anymore.
I really hope I feel better tomorrow. I hate being sick. I read in the news about how the '2018 Flu is Deadly' and people are literally dying all over North America. I don't want to die.