Slept in a bit then went for a nice walk w/ Sean. The leaves are so beautiful. I left without my phone but ran back to get it. I should have changed out of my platform Crocs (not great for long-distance) so I only went to the end of the road and back.
I took a little detour when Sean went off on his run and went into the woods to surround myself with trees. I just looked up and took in their beauty, breathed in the fresh air. F-yeah, forest bathing. ?
We had a pretty chill afternoon. Sean had a broth cooking with the turkey leftovers and we watched a couple episodes of 'Bad Sport' on Netflix. I spent a bit of time in the sun reading my new book, The Perfect Neighbour by Susana Beard. I absolutely love the new outdoor couch.
Around 5 pm when it was nice and warm, we took the dock out. It's always a little bittersweet and seems like a daunting task before we do it. Managed to finish the job in about an hour with no major injuries. Always a worry, trust me!
The water was cool but refreshing. Looking forward to colder temps and making a nice ice hole for winter cold plunges. It's insane to think we're both are looking forward to the lake freezing, who are we!?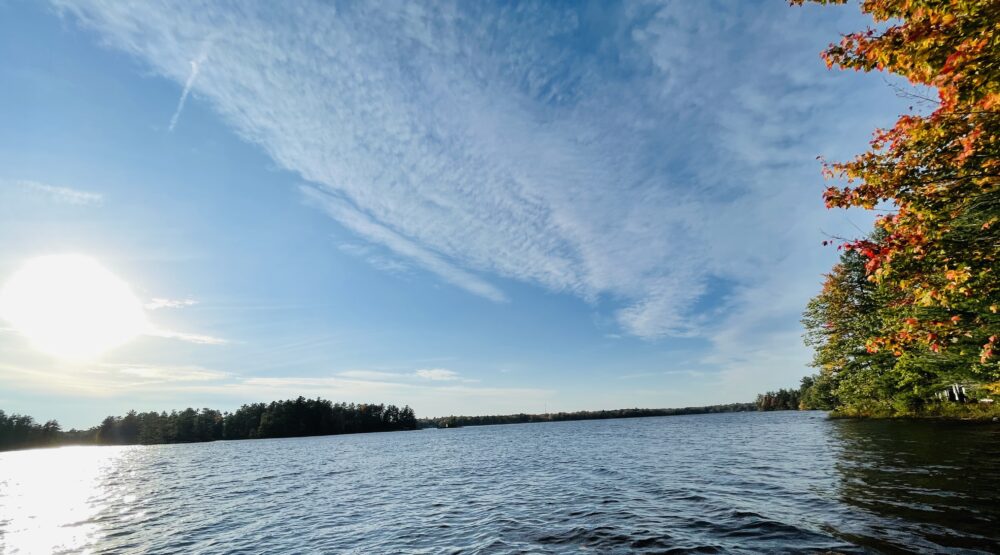 Hope you had a lovely Thanksgiving weekend to celebrate the harvest. We're returning to the city and after 5 days in the woods, I feel refreshed. Also, the blog is back on track and we're up to date!
Here's a great (short!) week!