I went to IKEA with April just after opening at 9am. It was my first trip inside since before the pandemic. I did click and collect a couple of months ago but going inside is such a different experience. I always end up getting a few extra things and come home with new towels and a big mirror.
I helped April with something for her work then biked home. It was definitely too hot for this jumpsuit.
Bonga was in town for the day and stopped by on his bike. I heard him arrive before I got the text, this bike is FAST and LOUD. We got ice cream in the neighbourhood and went for a walk.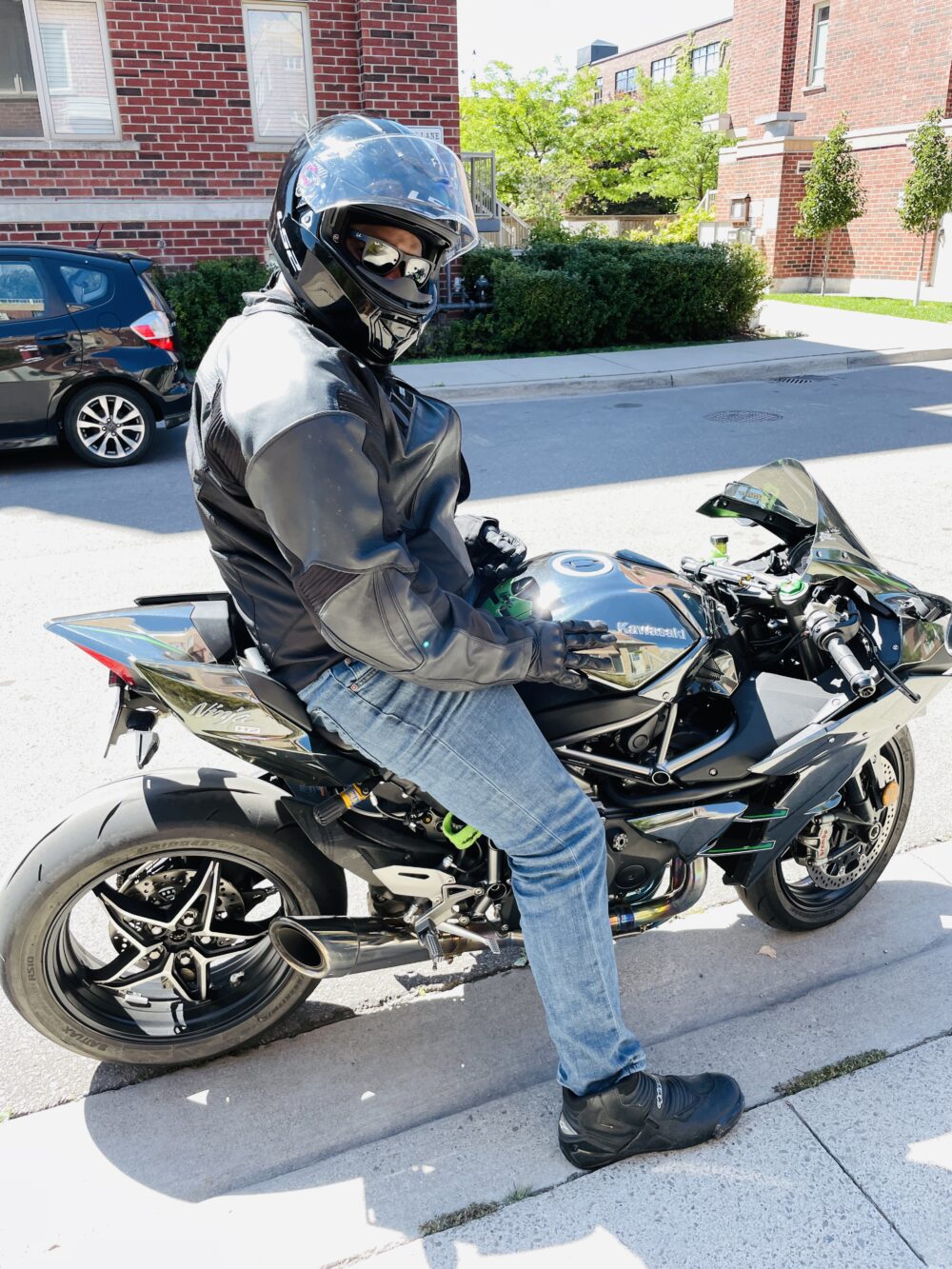 Tomorrow I'm going on my first flight since January 2020. Flair Airlines invited me on a media trip to Montreal for a fashion show to see their new uniforms and meet tennis star, Genie Bouchard. Must be in bed at a good hour because I'm scheduled to be at YYZ by 5:30 am. Ahhhhh!
I'm nervous/excited, not sure how travel has changed due to covid. We'll see in the AM!