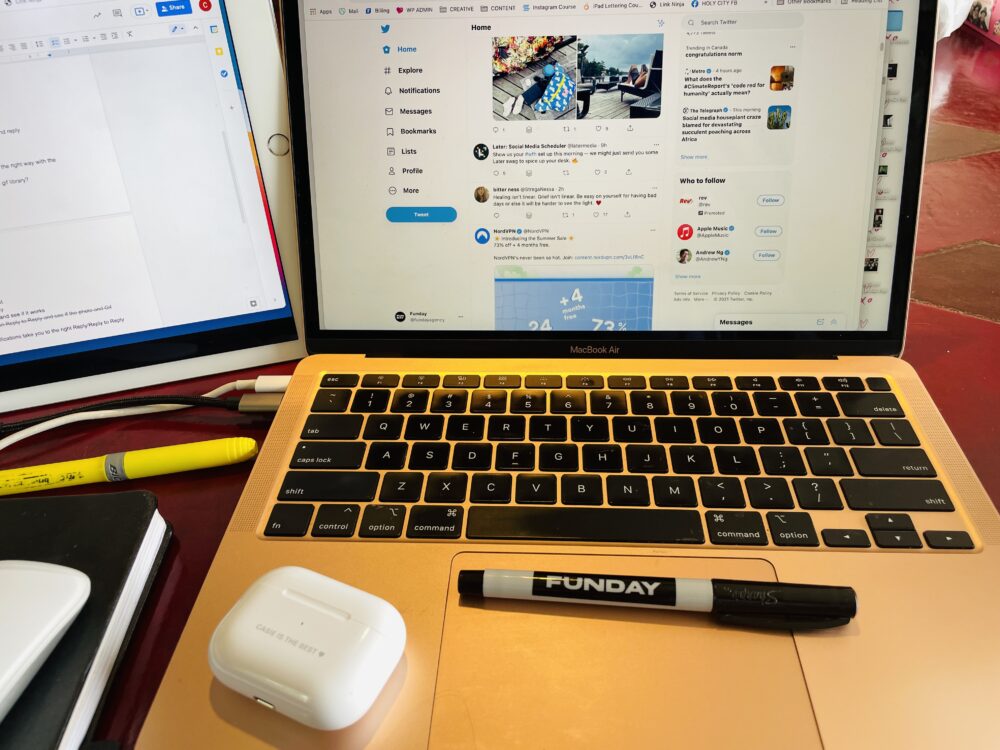 Comin' at the live from the lake! Set up my WFH space on the dining table and had a productive day at work. It's so nice to be able to work from anywhere. I'm really enjoying my role at Funday and what we've been creating with Hvr.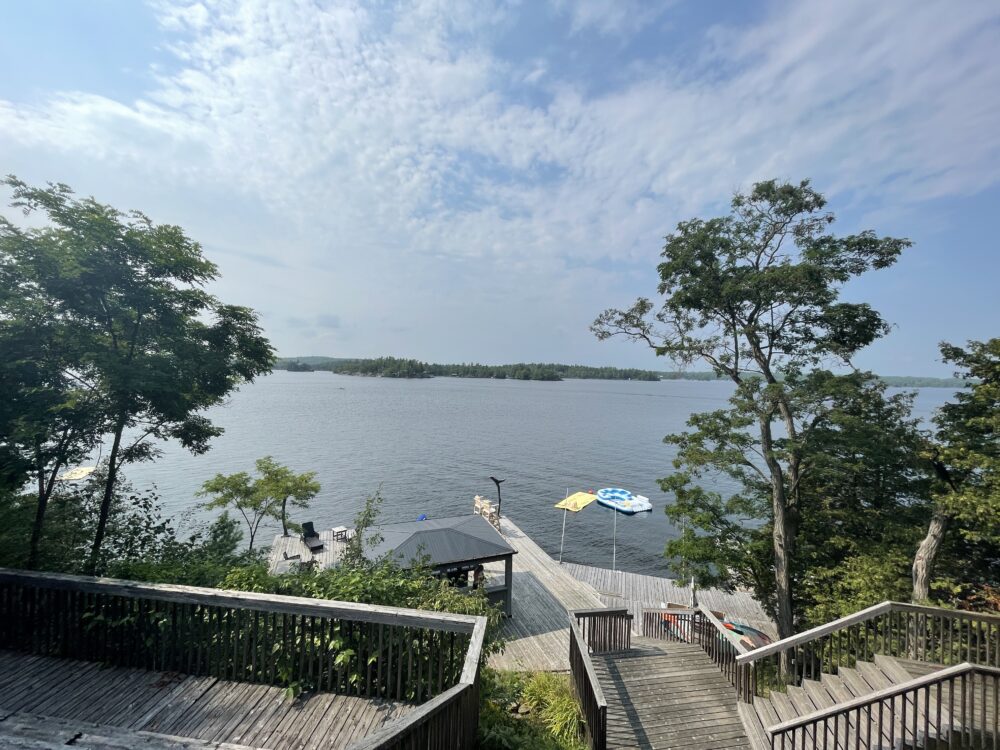 The view here is absolutely stunning! We've been visiting this same cottage on Stoney lake for about 4 years.
How about this for a view? haha. Did a poll w/ this filter on IG. I made a kinda hot dude, bit of a Bieber vibe.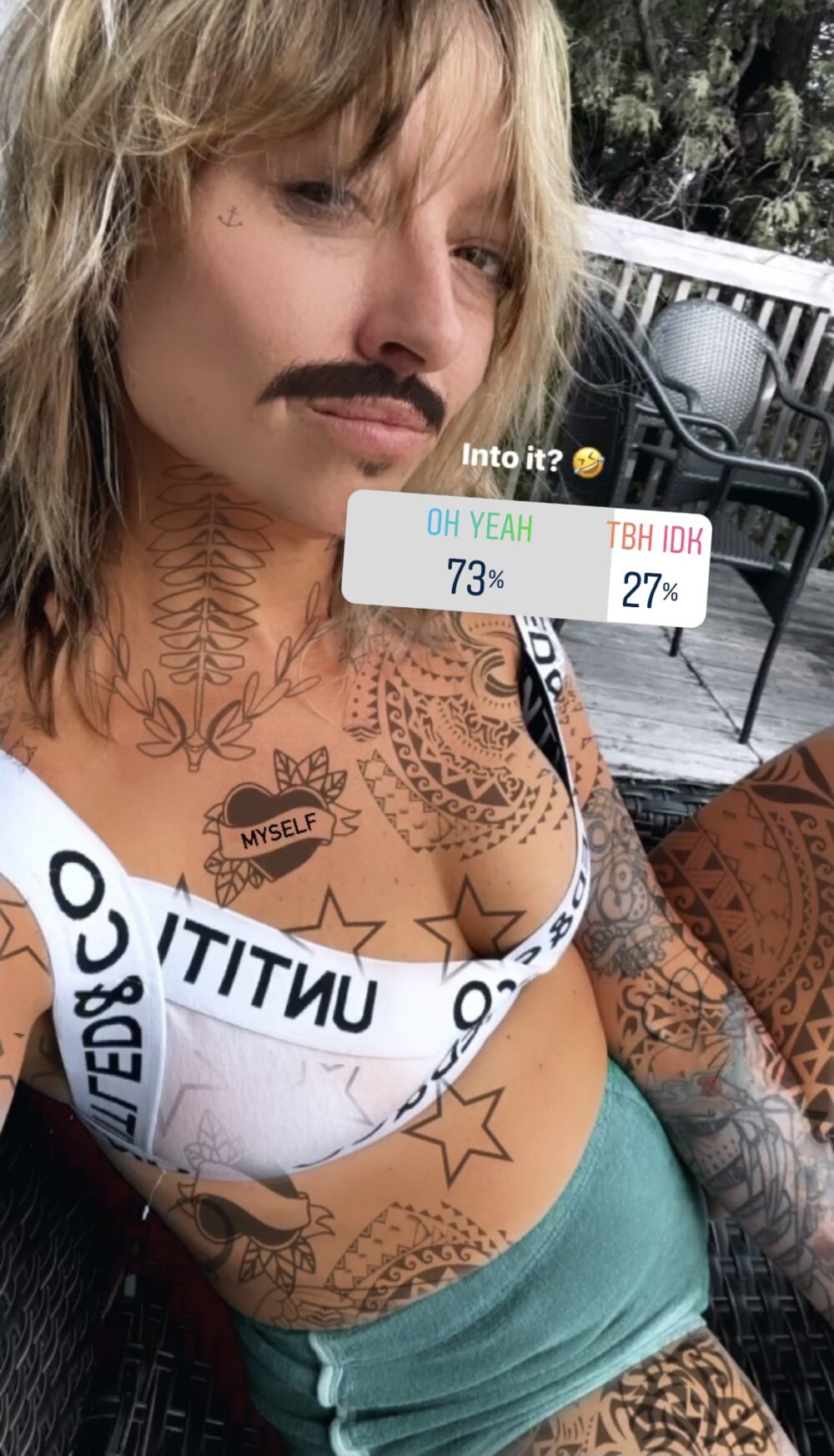 On the way home, we stopped by Cityplace, Sean and I both used to live here in these neighbouring condos.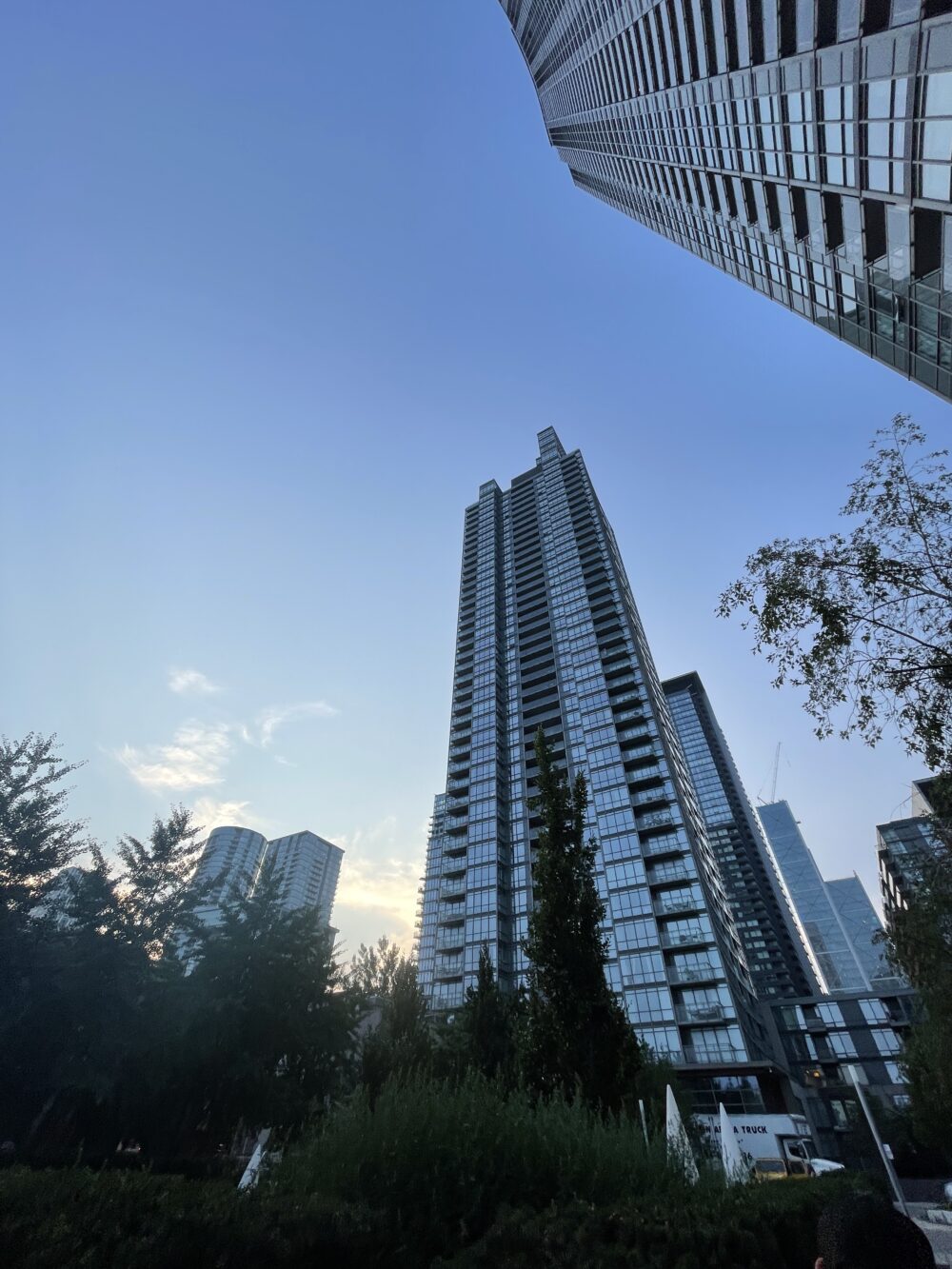 We passed by Michelle's place to meet Beau, her new puppy, so cute!