Nice picnic with April today. I walked her most of the way home with my bike and then biked back. I have this thing where if I see a mirror on the street I always stop and take a photo. Have you noticed? I love capturing my outfit on a random background and the different shapes the mirrors are in. Seeing more than one on a short ride is unique!
We decided to dip into some alcohol-free beverages that were sent by Grüvi. The beer & champagne were pretty good! I've been rethinking drinking the last few years and gone through stages where I don't drink at all. I've noticed that since I'm staying home more (not going to events) and weigh less, I can't handle alcohol the way I used to. For years I'd be at several events a week and have a few drinks each time. Now when I do have drinks, I like to mix in an alcohol-free option to slow down the effects, water, soda, or something like these cocktails with no booze. If you're ever looking for mocktail recipes my friend Sarah has some on IG.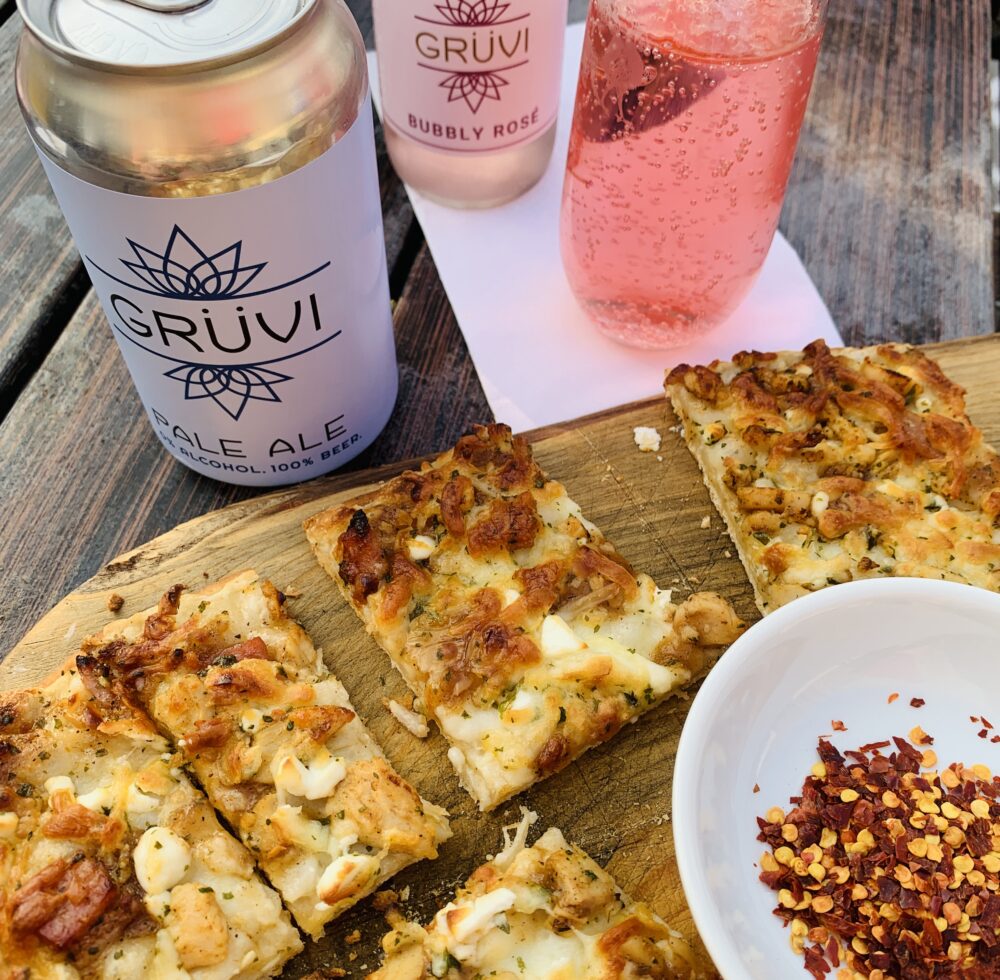 In other news, my hair is really long and DARK. I can't believe how long it is. I love it so much and don't see myself going back to short anytime soon, or ever. I can't wait to get back to Sassoon and have my hair done. I'm going to keep the colour close to this just with a bit more blonde. if you're ever interested in my hair journey, there's heaps of Sassoon post from the last 5 years here.