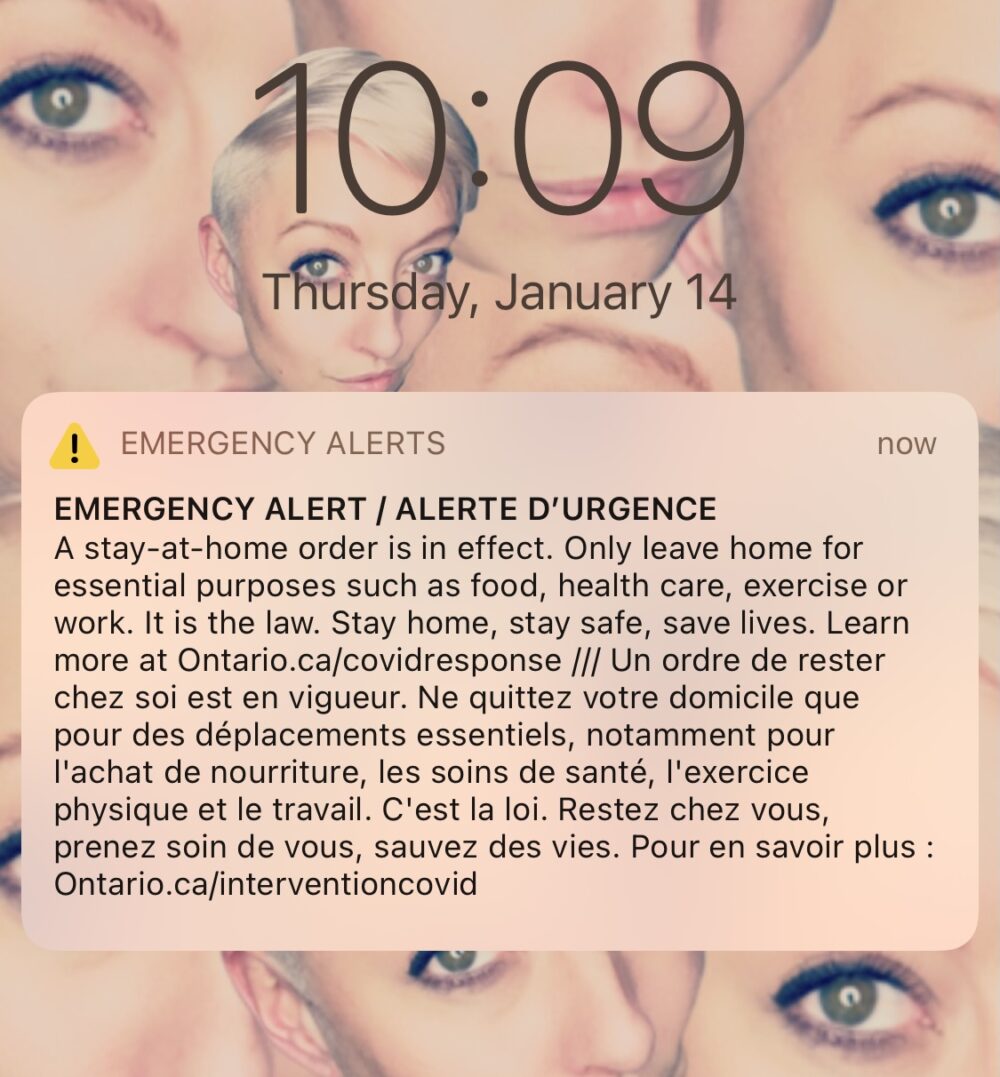 Leaving this here image for today's memory. Received an emergency alert on my phone today, along with everyone else in the province. We're in a full lockdown across Ontario with an official order to stay home unless leaving for essential items.
I woke up and kinda groggy, forgetting about the state of the world, and had a text about meeting a friend for coffee, if we should even do it. I decided to go for a run, skip the coffee, and do a short distanced walk with her instead. The restrictions haven't changed much from the previous lockdown and you can find them here.
WEAR A MASK. STAY HOME. BE SAFE. WE WILL GET THROUGH THIS.