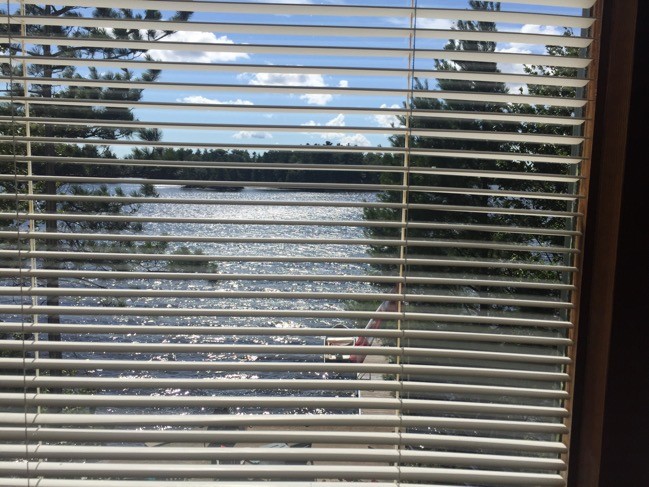 Came in from a nice float out in the water just now. It's so warm, the lake feels like a pool.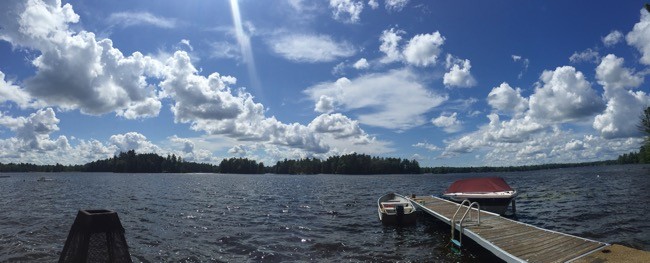 This is my first blog post on the new computer. I'm so stoked to be up here and have 10 days to work on creative things. My new blog is on the works, I love the design and I hope you will too. It's been years since I gave it an update. The current look and feel is very similar to when I first started casiestewart.com in 2005. The first site is still alive at casiestewart.blogspot.com. Working on this new machine feel like a Porsche or Ferrari compared to my little MacBook Air. Today Sean picked up a huge new monitor and comfy desk chair for the cottage, I'm ready to ROLL. I saw some amazing desk chairs on www.bestgamingchair.com/herman-miller-mirra-2-chair-review and I decided it was time for a new COMFY desk chair!
The view from where I'm sitting is the photo above.
I'm planning to put big 10 person tent on lawn and make a nice glamping hideaway. I attempted to do it on my own today (never having set up a tent) and gave up after a few minutes. I need help, I don't know where everything is. This is me after a I made a Pina Colada and decided to go floating in the sun instead.