We're barely one week into November and I am happy to say I've made holiday cookies, decorated a tree, wrapped a present, sang Christmas music, and made a DIY ornament. On November 1st, Home Hardware hosted a Holiday Market fit with all kinds of family-friendly Christmas activities and the photos are so cute.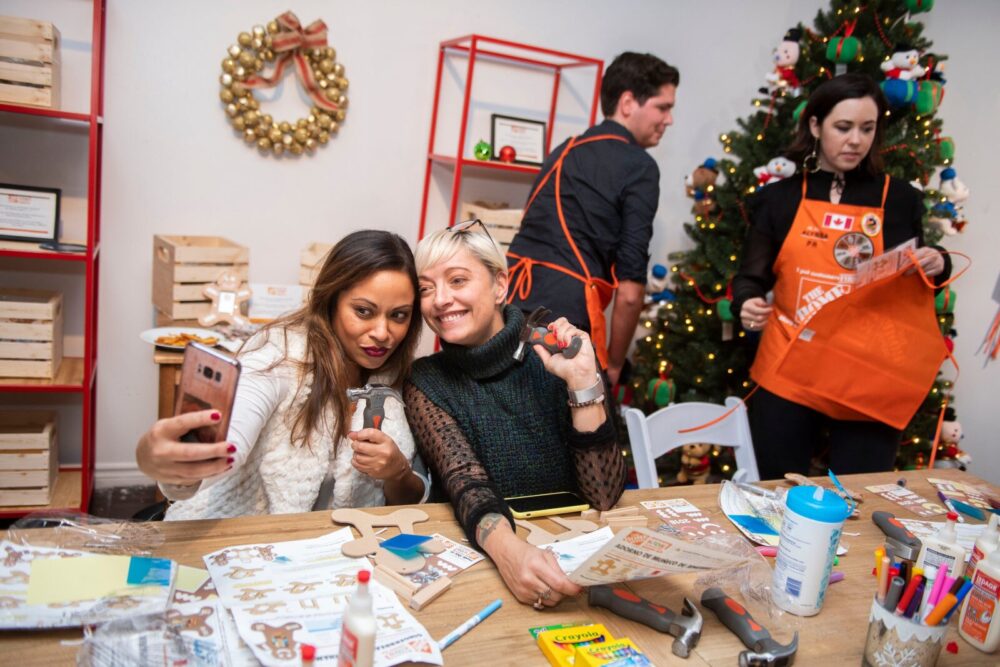 The holiday market was at Twist Gallery Queen West. I picked Em up from school and told her I was taking her somewhere fun, I didn't realise they would have so many activities. ? We sat right down at the cookie decorating table after eating delicious mac & cheese and grilled cheese catered by Gusto. I could have sat there all night. We put a few decorations on the trees and wrapped presents, both will be donated to a variety of Toronto charities. I love wrapping presents and the holidays so much.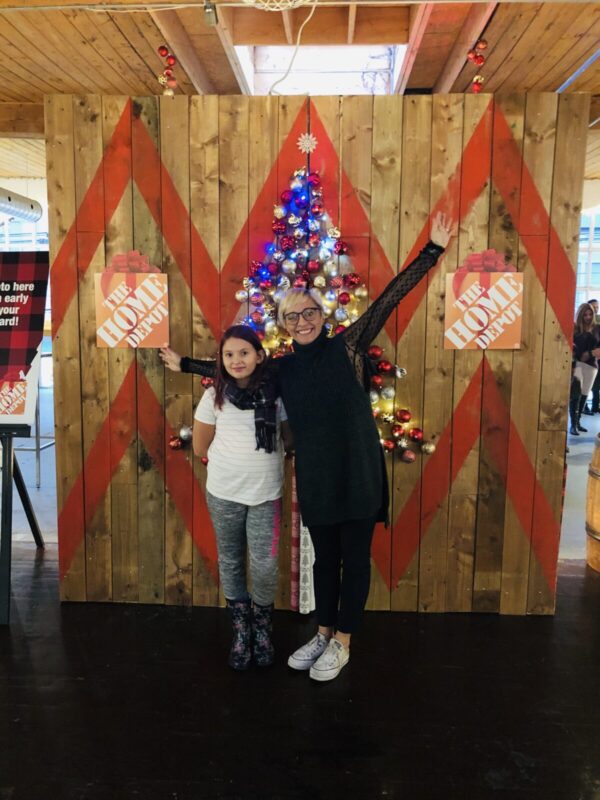 ---
It was so nice to sit down and make things. Natalie Deane joined Em and I to make a frame decorations for the tree. I forgot to take a photo of mine, it was a reindeer (upside down gingerbread man) and I made a new hole to hang it. So fun though.
---
One crazy fact about this day is that I wore my glasses and I FORGOT MASCARA. I was pretty distracted when I left the house and I guess I didn't really look in the mirror much that day because I didn't notice until I got home. I am noting this in the blog diary because THAT NEVER HAPPENS. Mascara is the one thing I *hardly* ever leave the house without. Sometimes I wear it around the house when I'm not even going anywhere. Ok well, this section was longer than I planned it to be. My fav kind for the record is Loreal Voluminous, I've been using it for years.
I'm excited for the holidays and don't even mind that snow is apparently coming this week. Thank you Home Depot for creating this night, we loved it. Sean joined us at the end for dinner and to check out tools. Home Depot is one of his fav stores and they have heaps of holidays decorations and gift ideas.


Tadalafil without prescription
buy Propranolol no prescription
Buy Cymbalta online