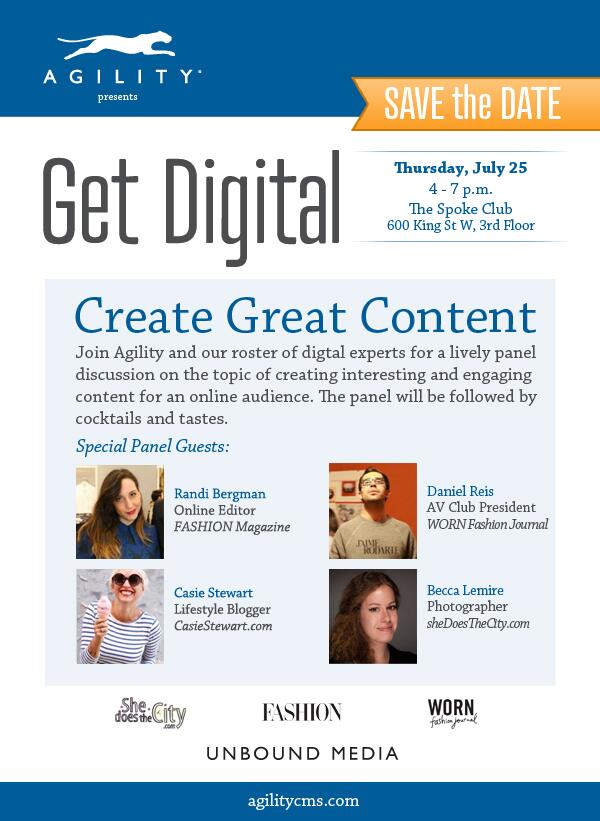 I've been invited to speak with some of my industry peers about creating great content in an upcoming session at The Spoke Club. The event is hosted by Toronto based Agility, they works with media companies and brands to help maximize the value of their online content. Their philosophy, "create great content, build your audience, make more money." Now that,  is something I can stand behind! Read more about the event on the Agility blog.
The event is free but you have to register! Visit this link and sign up. It'll be a good discussion, trust me.
<3 CASIE
Share this event with your friends!