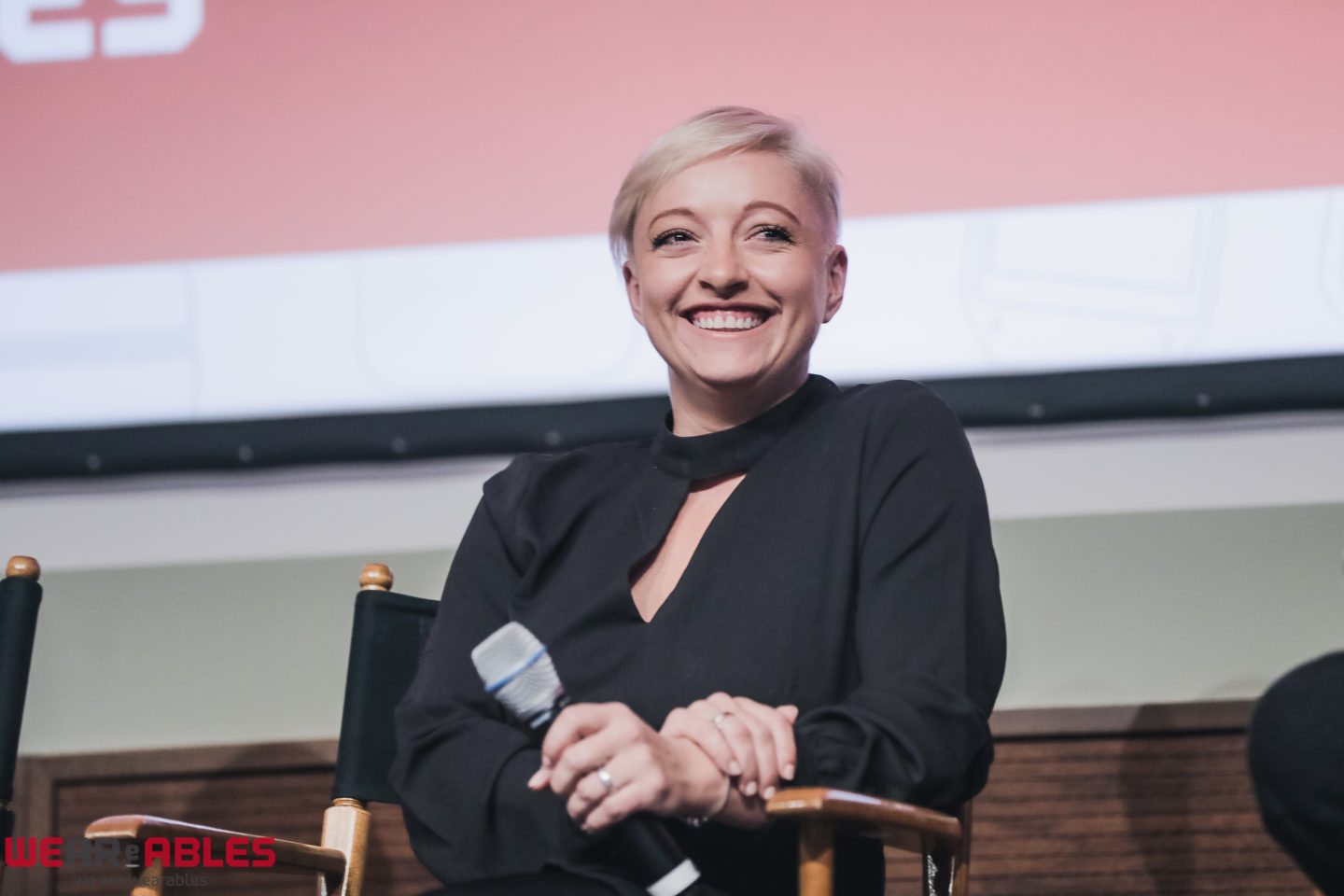 Last week I was on a panel at We Are Wearbles TO Meetup. Five journalists took the stage on a panel to talk tech trends from CES 2017 earlier this month. I was at the conference in Vegas and there was definitely lots to see.  If you've not been to CES, IT IS HUGE.  Imagine Toronto's MTCC x 10 with other demo areas set up in massive hotels (ex. Aria).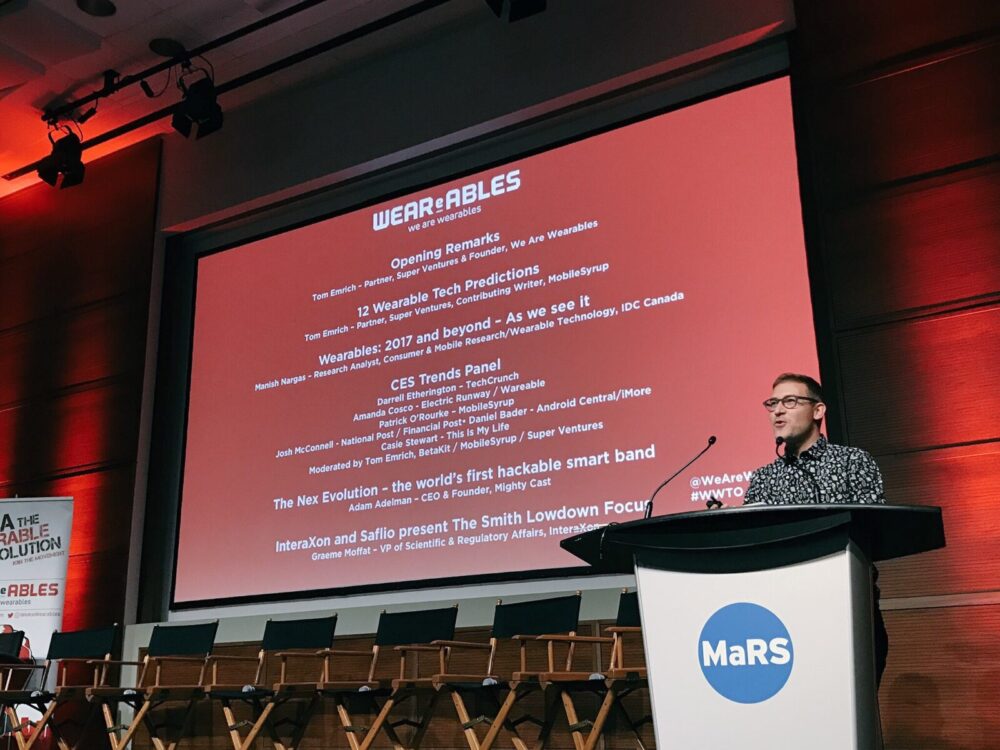 During the panel we talked about trends and products we saw on the CES floor. Mostly sensors, wearables, VR/AR, fashion, hearables, & smartwatches.
A really cool sensor I saw at CES was the Corning 'Glassie'  a smart mirror class that has a camera in it and can take your photo. Perfect for those OOTS amirite?!
Next evolution of the selfie is GLASSIE. @Corning Glass just took a video selfie of me and it was so cool. NEED FOR HOME ASAP. #CES2017 pic.twitter.com/RoBw8ueAMn

— CASiE STEWART (@casiestewart) January 5, 2017
I learned about the Nex Band that has 5 customizable buttons unlike any other smart watch wearable. The Nex band is 'a smart band that lets you create custom hacks in seconds, with no coding required!". Very cool, like to try one of these out.  [?? waves hiiiiii!]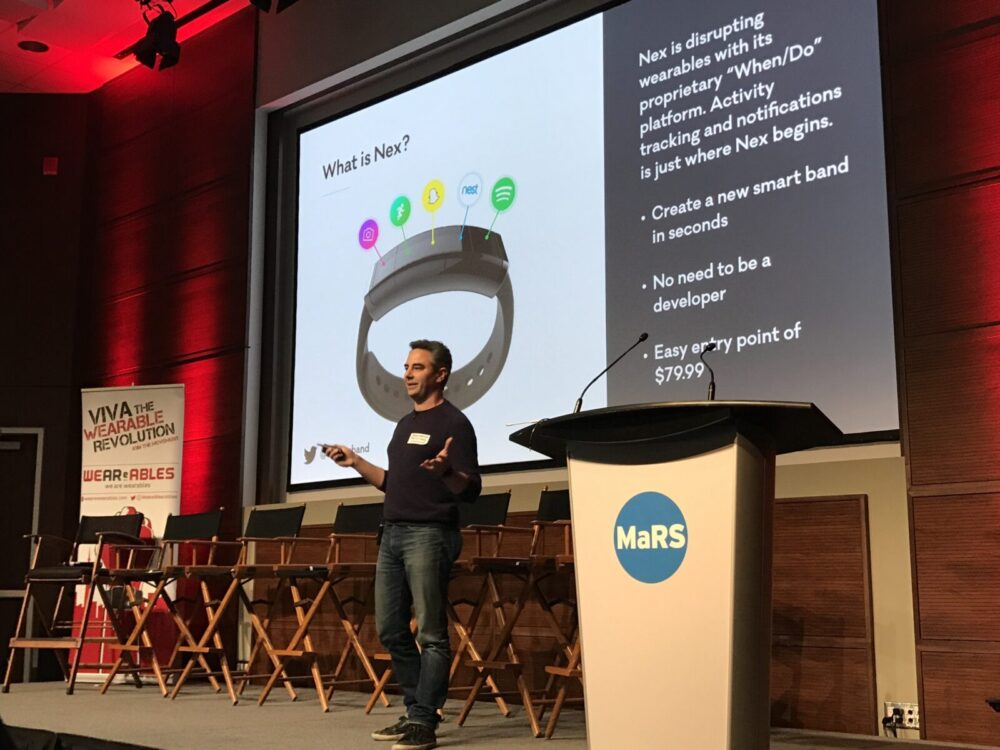 Lowdown Focus is the latest from Interaxion, makers of the Muse Headband. I wrote about using the Muse here. The glasses are packed with sensors including EEG, EOG and EMG technology, they also have a 3-axis accelerometer, 3-axis gyro, 3-axis magnetometer, UV sensor (UVA and UVB), temperature gauge and a pressure sensor. Pretty incredible considering they look like a totally normal pair of glasses.
The Lowdown Focus is the brain-child of Safilo, the Italian eyewear giant that produces sunglasses, sports eyewear, and helmets under its five house brands, including Smith Optics and 22 licensed brands like Dior and Fendi- read more on BetaKit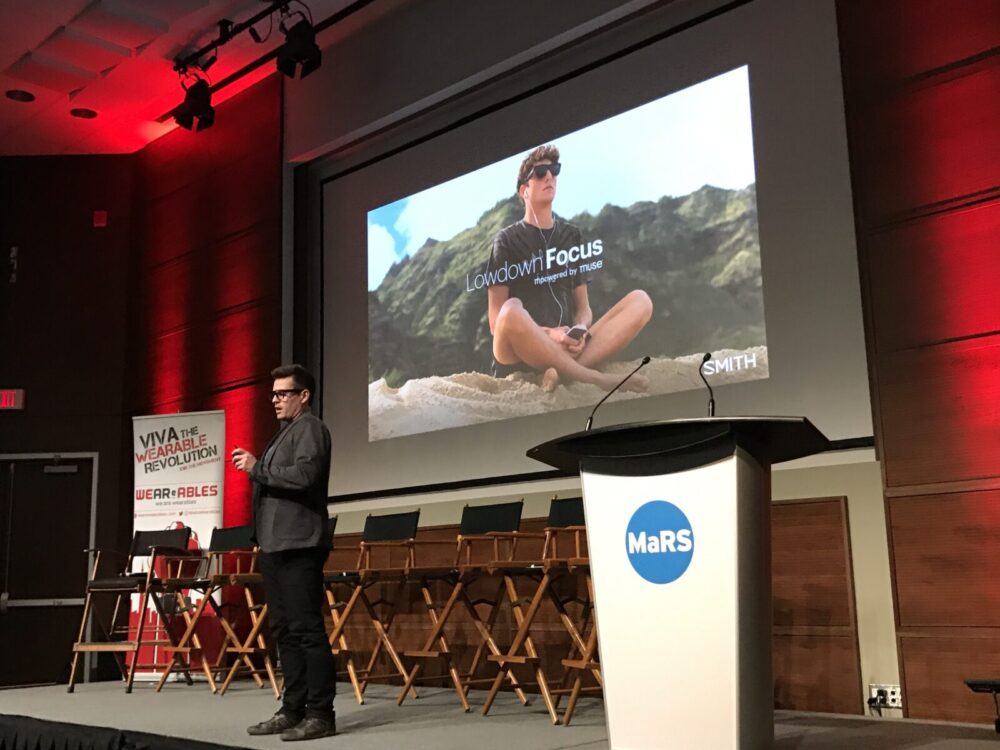 If you're curious about any other stuff we talked about at WWTO pop by their website so see what's hot in wearables and tech. If you're keen to attend the next meetup, sign up here for a free ticket.