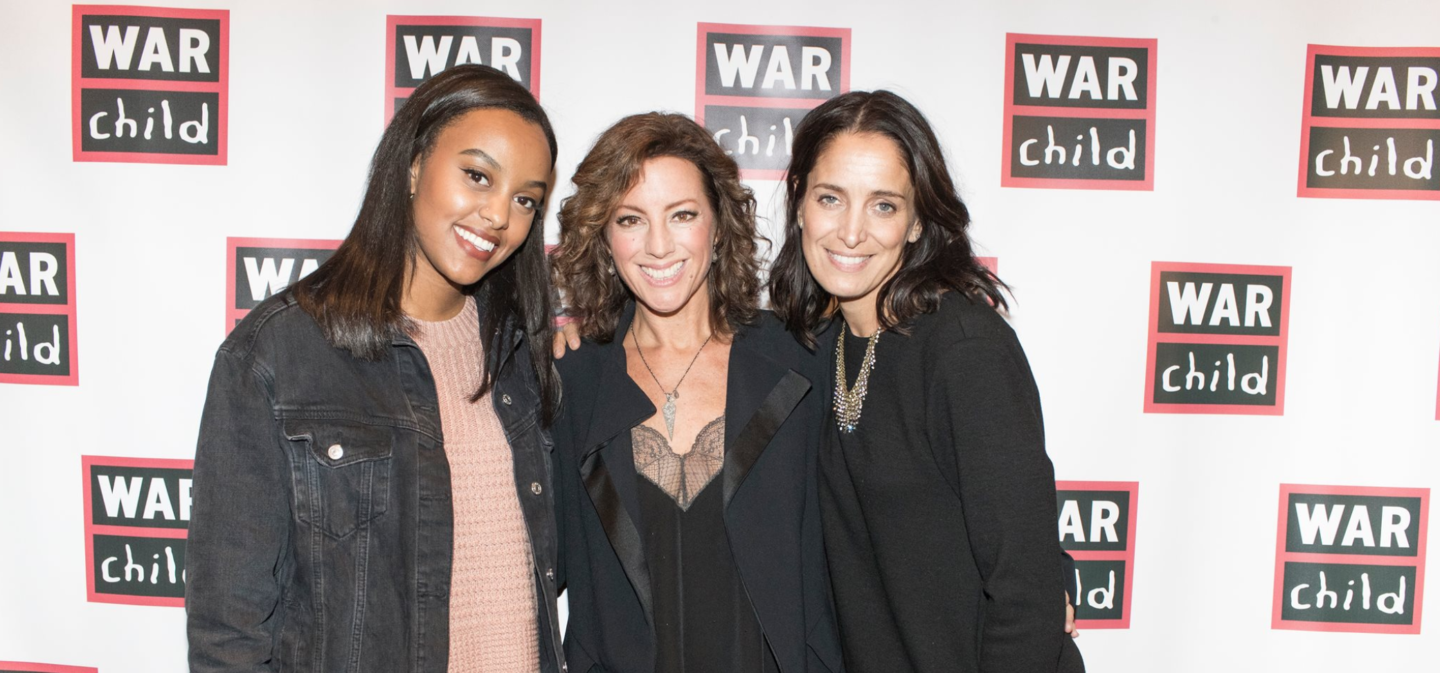 Last week I attended the What If Women Gala in support of War Child Canada. Since I was young volunteering has been something very important to me. In the last year, I've donated my time with Telus, served a few meals at Evangel Hall Mission, Movember Canada, Brands For Canada, and partnered with War Child Canada.
Aside from the gala being super fun, it was inspiring to hear stories of survival and celebrate the incredible accomplishments of women in attendance. I went with Deane from Veritas as an Ambassador for War Child. I rented this beautiful dress from Studio Fitzroy, my go-to place for great dresses.


---
I was jazzed to meet Margaret Atwood and Sarah McLaughlin. I loved that M. Atwood and her husband were both wearing Coogi Sweaters. When I complimented her on it she seemed surprised and pleased I recognized the Australian classic. I used to have one and it's my most regretted piece of clothing I gave away. I think about that bright beautiful thing all the time and wonder where it might be. 
My favourite part of last night was that @MargaretAtwood and her husband were both wearing COOGI sweaters. Couple goals. 👌🏼

— CASIE STEWART ☀️ (@casiestewart) November 7, 2017
---
Over dinner, Chantal Kreviazuk performed with Sarah Mclaughlin and Ruth B. It was great. I love Ruth B.'s 'Lost Boy' and hearing her sing it live was amazing.  Dinner was also good. Deane and I had so many laughs together and I met some great people.
Sarah McLaughlin
Margaret Atwood
---
It's truly amazing what we can do when we work together. Today on National Philanthropy Day, think about how you can give back to your community or online to an organization that matters to you. To support War Child Canada visit the website here.
If you need help getting involved and giving back, ask me! Happy to help!