Sitting outside yoga and feeling happy. The sun is bright, air warm, I'm sipping coffee at a picnic table before biking home.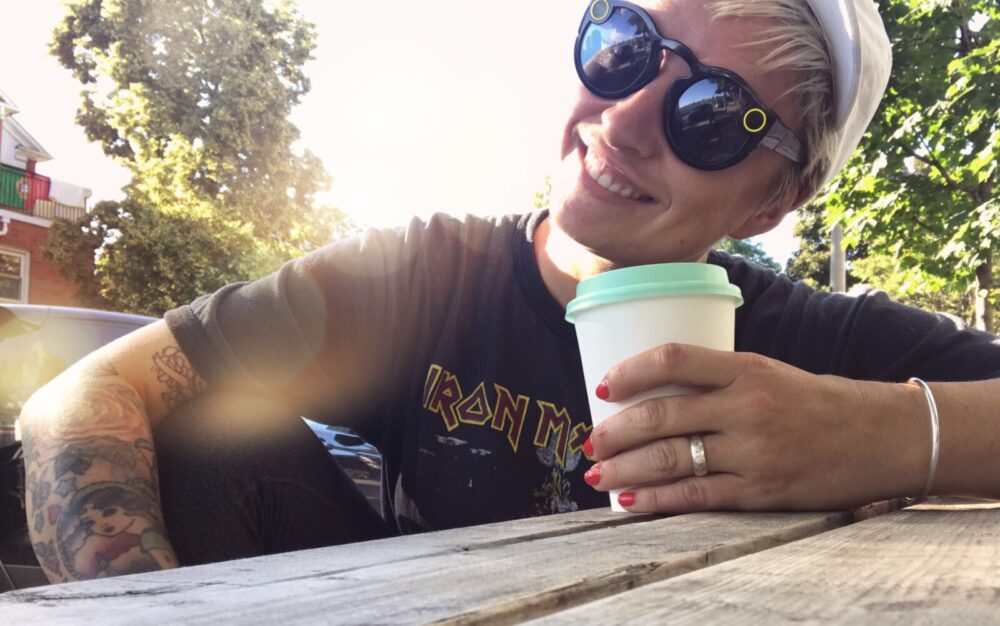 Had a pretty magical day yesterday, took Steph to Drake Commissary before her flight. After, I walked Queen West and popped into the Trinity Bellwoods farmers market to pick up some stuff. What a gem that place is, there was a babe playing guitar and singing, lots of fresh flowers, vegetables, fish. I got an organic chocolate fudge popsicle and sauntered down Dundas on my way home. I wasn't listening to music but it was so lovely it was like there was a soundtrack playing.
Went to yoga last night and this morning which makes me feel back on my game. 🙏🏼 After so many days at the cottage I was really missing my vinyasa flow. We did yoga outside today and it was so nice. The sky was a bright blue and breeze warm.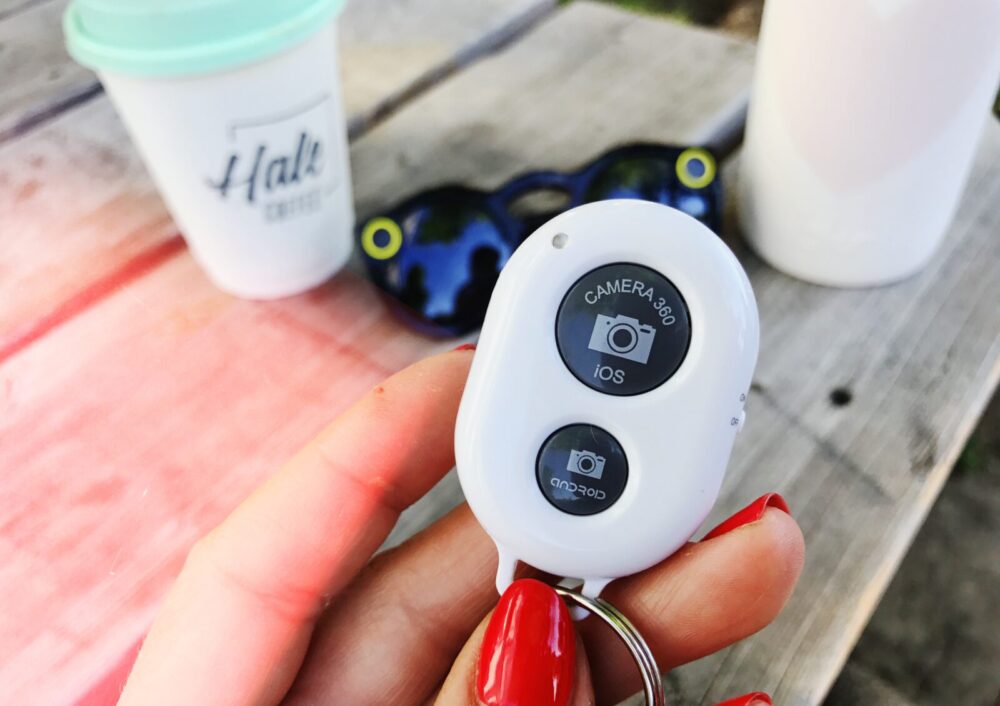 Finally replaced
this little thing
aka my personal photographer. It's a
Bluetooth remote
for your phone. It works great and aside from photos you can use it for Snaps, Stories, or Boomerangs. Ordered on
Amazon
via Prime after I lost my other one. 😭💁🏼
In other news, Lauren and I are doing something crazy today for the new Spider-Man movie. Make sure you are following my Instagram for Stories as they happen! 😜
With love,