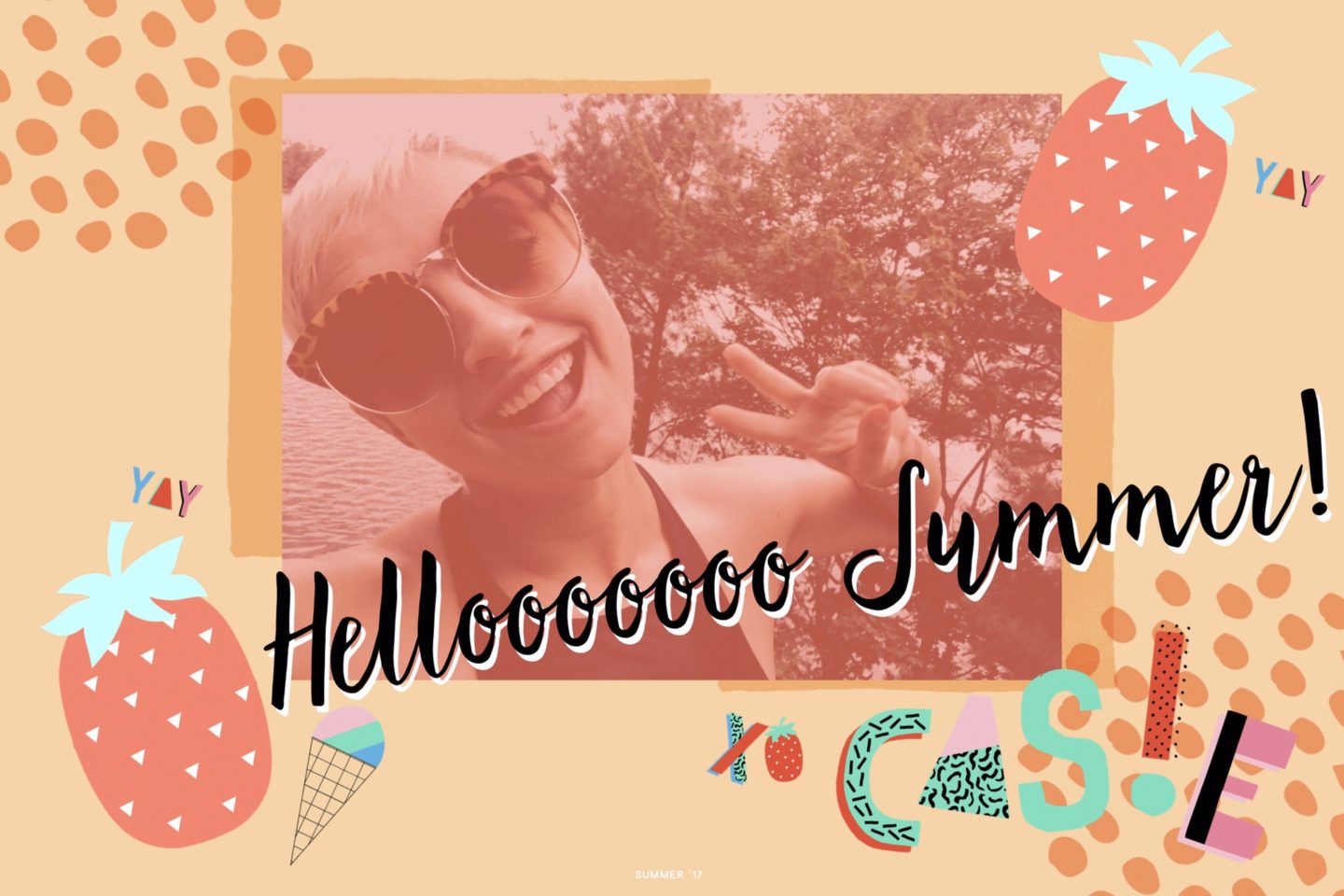 What a great weekend! We had heaps of rain but I *actually* sat down and got a lot done. Sean and I also did The Big Clean of 2017! This week my friend Misty and her daughter + sister are coming up to the cottage with Emily and myself. It's going to be super fun. relaxing, visiting and GIRLY. I'm really looking forward to it! Misty is from Australia (but lies here) and her sis visiting from the motherland. Shrimp on the barbie! Haha.
IN OTHER NEWS…
Sean won TWO MMVAs last night at the show! We were deep into the big clean when I checked Twitter to see they won the first one and seconds later saw a second tweet.
---
A Little MMVA history…
Over the last 10 years, my relationship with the MMVAs has gone through some major changes.
Back in 2007-2008, going to an MMVA party was the coolest thing and being on a list or getting a wristband was the ultimate.
FF to 2009 when I worked at MUCH. I was the Social Media Manager for the 2010 show  (imdb) and worked tirelessly for months, then ran social behind the scenes during show night.
In 2012, Sean was nominated for Down With Webster video and I came out to celebrate his win after the show. It was in the early stages of our relationship and I remember thinking he was SO COOL. (Still is!)
In 2015, he was nominated again for Zed's Dead and did the red carpet before the show. I really wanted to go but he didn't have plus 1. He went with his partner on the project (Grandson & Son) and he sent me this photo! We'd stopped at Yorkdale on the way home from the cottage. He got into his clothes as fast as he could. I made sure he was looking great and sent him out the door. Then they WON! I think I went to meet them and celebrate that night too. Sean won another time for a Sam Roberts video since then. One year I also hosted a VIP room in an MMVA lounge where celebs came though.
Yesterday around the middle of the day, Sean had to decide if he was going to the show or not. Should we go and party? He decided no! It was kinda great. The sun came out at the cottage and we got heaps of work done.
In all my years of knowing about the MMVAs never did I think I would be in a relationship with an MMVA winner and decide to not even go to the show. We'reI old now lol.  (ok,  maybe next year!) Well, it was a great night up at the cottage and feeling super well rested and alive today.
Also to note that LORDE won Best International Artist and Archie from Riverdale (KJ Apa, a Kiwi!) was there so it was a big night for New Zealand.
CONGRATS ON THE WIN FAM!