That nasty, slushy, wet, cold time of year is a comin' and I got my old Wellies ready to strut.

Here's the Wellies story, just in case you didn't know how rad they really were...
The Hunter Story A symbol of British country life In 1856 Mr Henry Lee Norris, an American entrepreneur, landed on Scottish soil in search of a home for his boot making company. Having acquired a block of buildings in Edinburgh, known as the Castle Silk Mills, the North British Rubber Company (which much later became known as Hunter Boot Ltd) was registered
as a limited liability company in September 1856. In the beginning there were only four people working for the company, by 1875 the team had grown to 600 members of staff. Production of Wellington boots were dramatically boosted with the advent of World War I when the company was asked by the War Office to construct a sturdy boot suitable for the conditions in flooded trenches. The mills ran day and night to produce immense quantities of these trench boots. In total, 1,185,036 pairs were made to cope with the Army's demands. The fashionable boot was now a functional necessity. For WWII they were once again called upon to supply vast quantities of Wellingtons and thigh boots. 80% of production was for war materials – from ground sheets to life belts and gas masks. After WW II boot making had to move to a larger factory in Heathhall Dumfries, where the company has been based since, to deal with the rise in demand. Hunter's most famous welly, the original Green wellington, was made ove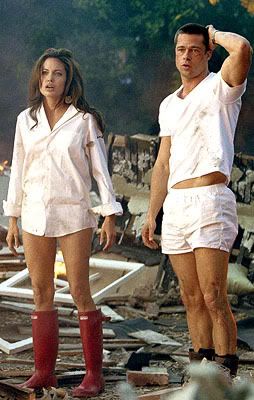 r 50 years ago in the winter of 1955. It was the first orthopedic boot that we made and was launched alongside the Royal Hunter another boot that remains in Hunter's range today. In 1977, having continued to supply wellies to the Royal Households, Hunter was awarded a Royal Warrant from HRH The Duke of Edinburgh. This was shortly followed, in 1986, by a Royal Warrant from HM The Queen. Providing great recognition for their work in keeping some very important feet dry! 2008 saw yet another historic moment for Hunter Boot Ltd, as they moved their corporate headquarters from their previous home in Dumfries to a new base in the heart of Edinburgh. The move represents another step forward for the expanding company; having had a record season for sales in 2007 and with a brand new 21st century website in place, the worries of administration that afflicted the company just two years previously seem very far away indeed. Henry Lee Norris set high standards for the making of his wellies and we've been mastering the art of welly making ever since. Introducing revolutionary technology, the best new materials and we have invented a special, secret process that makes a boot that can be relied on to perform under the toughest conditions for years. Other than that we've stayed true to the original foundations set over 150 years ago for FIT, COMFORT, DURABILITY and PERFORMANCE. Today, Hunter remains the preferred welly brand for those who like to work hard and play hard – there's a great range of boots to suit welly wearers all over the world – from the Royal Family to festival-goers, working farmers and landed gentry alike.