SPRING? WHERE ARE YOU! We had the cottage open this time last year and I'm pretty sure I had a tan. I've just about had enough, who do we call to make something happen about this weather? I hate to complain about it but that's what we do in Canada, ok, say sorry heaps and talk about the weather. Ha!
Despite it being kinda meh the sun sis out and I took a stroll through the park. I love that the tennis court in Trinity Bellwoods has turned into some kind of public (and very random) art gallery space. Thought this iceberg and boat was really neat. Makes me think of creative people, you see one thing on the surface but below that is a wild undersea upside down mountain of creativity.
I am really into this car. I would like to drive around in it and listen to Snoop Dogg.
You know what I'm sayin? Hit play and you'll know.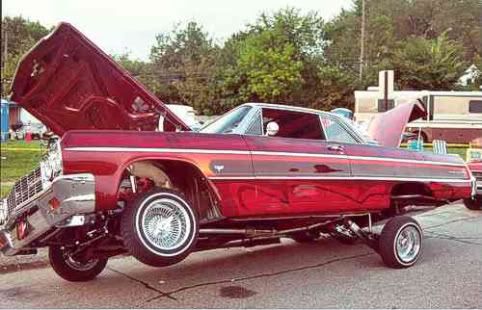 Wearing Green contacts from Air Optix Colors. They look really bright in the sunshine. It's seriously been so fun trying out all these different colours the last few months. Check out all the other colours I've tried out here.
You can get Air Optix Colors from your eye doctor and as a new contacts wearer, I like that they are comfortable and allow my eyes to breathe. I reckon if you are someone who wears contact all the time this would be the most fun cause you can switch 'em up each month. For more info visit airoptixcolors.ca.
These are for you. You deserve them!
Sister selfie! Follow Jenie on IG at @jeniestewart.
Hope you are having a great day and enjoy the flowers. I'm sending sunshine your way since ol' Mother Nature is still holding out on us.
<3 CASIE
* Disclosure: This post is sponsored by Alcon + Air Optix Colors. TBH these contacts are awesome and I've had a blast changing my eye colour around. Thanks for supporting me through reading about my personal experiences and life adventures This is the best job I've ever had!