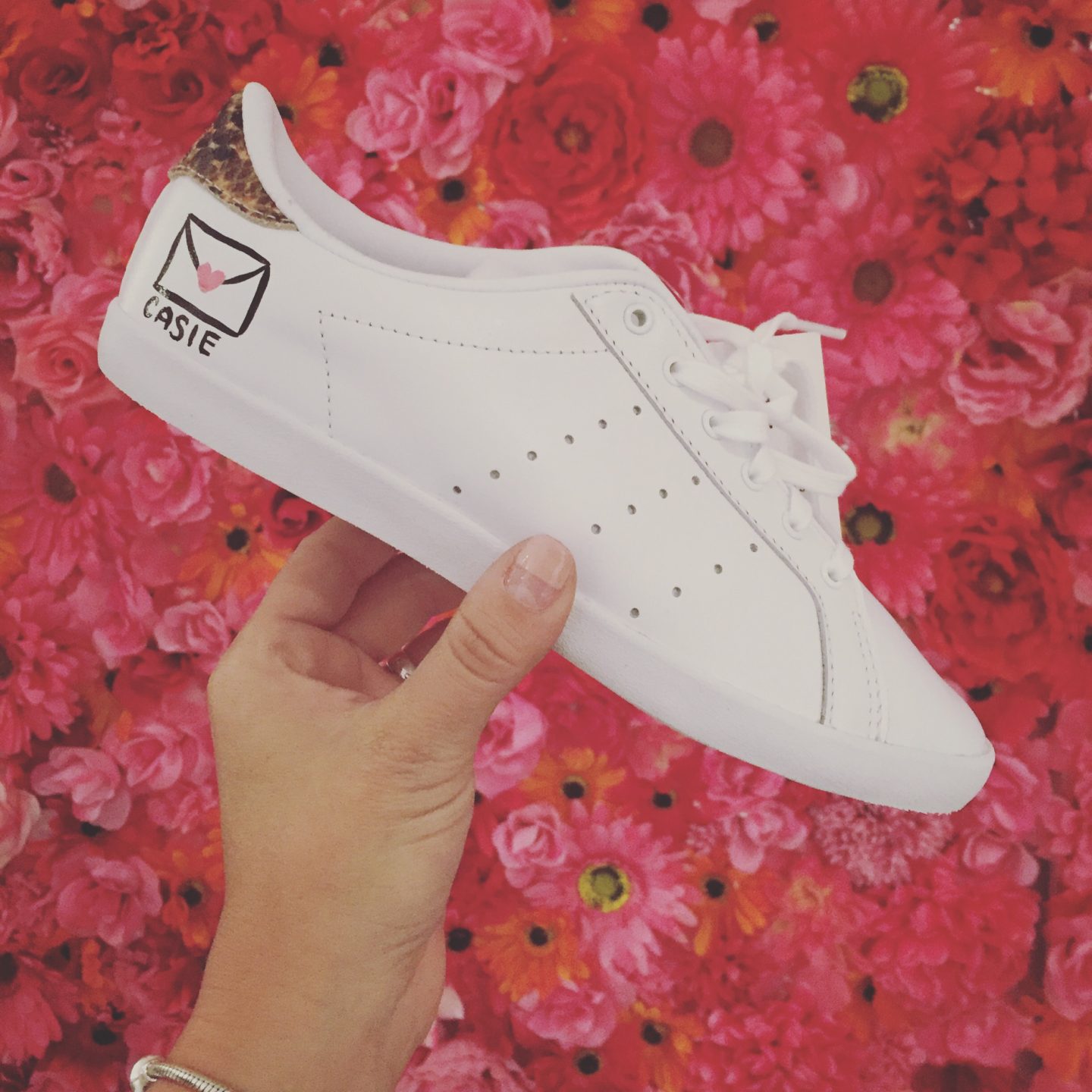 Last week the girls from Fitzroy Boutique opened their latest pop-up at 12 Ossington. They're partnered with adidas Originals and during Nuit Blanche last weekend, you could have your new kicks customized by two awesome Toronto artists, Andre Kan or Madison Van Rijn.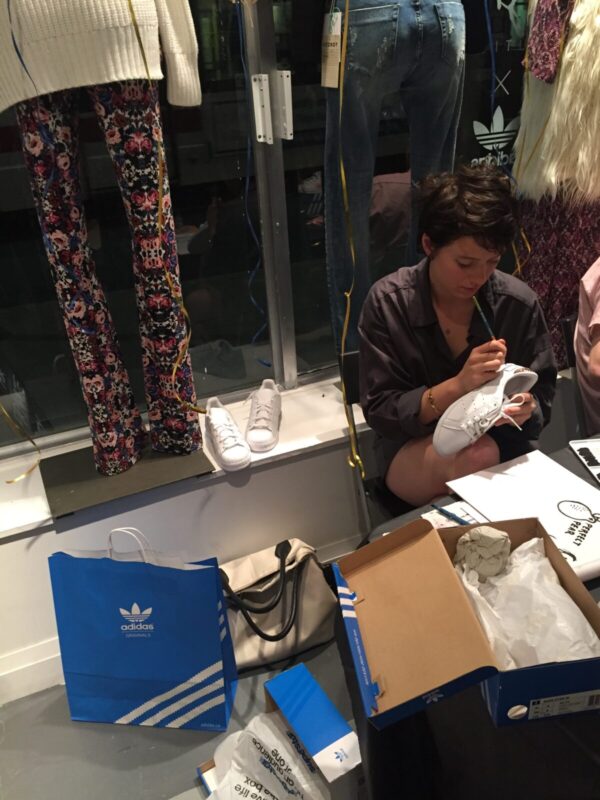 My shoes were customized by Madison (above) and I picked a little love note envelope similar to a tattoo on  my right arm. I've had a few pairs of shoes customized over the years with my name so now, I'm adding adidas to my collection.
I also love the dress Julie (one of the Fitzroy babes) was wearing and I picked one up for myself. I was feeling pretty tired after going to WeDay so a little retail therapy was JUST what I needed.
The pop-up runs until the end of November. I suggest making sure there's some room on your fav credit card because there so many really nice items in the store. If you can't make it there IRL, check out @FitzroyBoutique on Instagram or visit shopfitzroy.com to shop online.
Thanks again for having me ladies! ??
CASIE