The other week I recieved an email about the new Blundstone shoes. I've wanted a pair of boots for ages, so I replied right away and set up a time to visit the store. Blundstone boots come from Tasmania, Australia (I've been there) and all the shoe styles (like traditional boots) are unisex.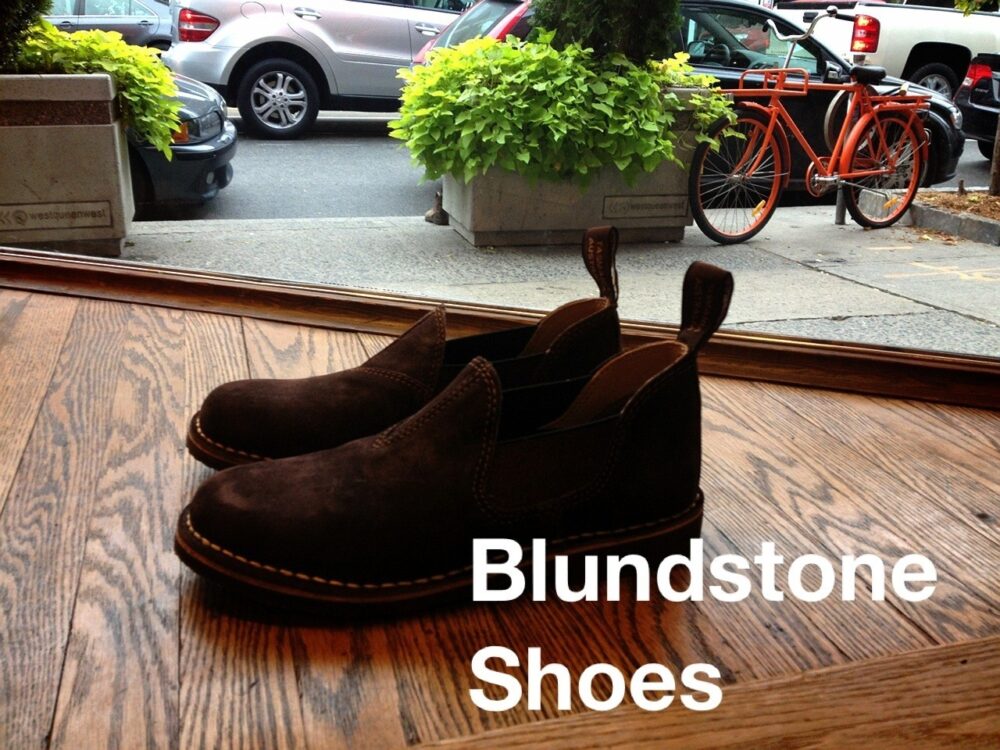 Tried on both traditional boot in round & square toes, and the new shoe style. I went with the new shoe. They're cute. Shoes retail for $149/pair and are available in Blundstone retailers across Canada and blundstone.ca. I got mine at the store on Queen West. Of course 😉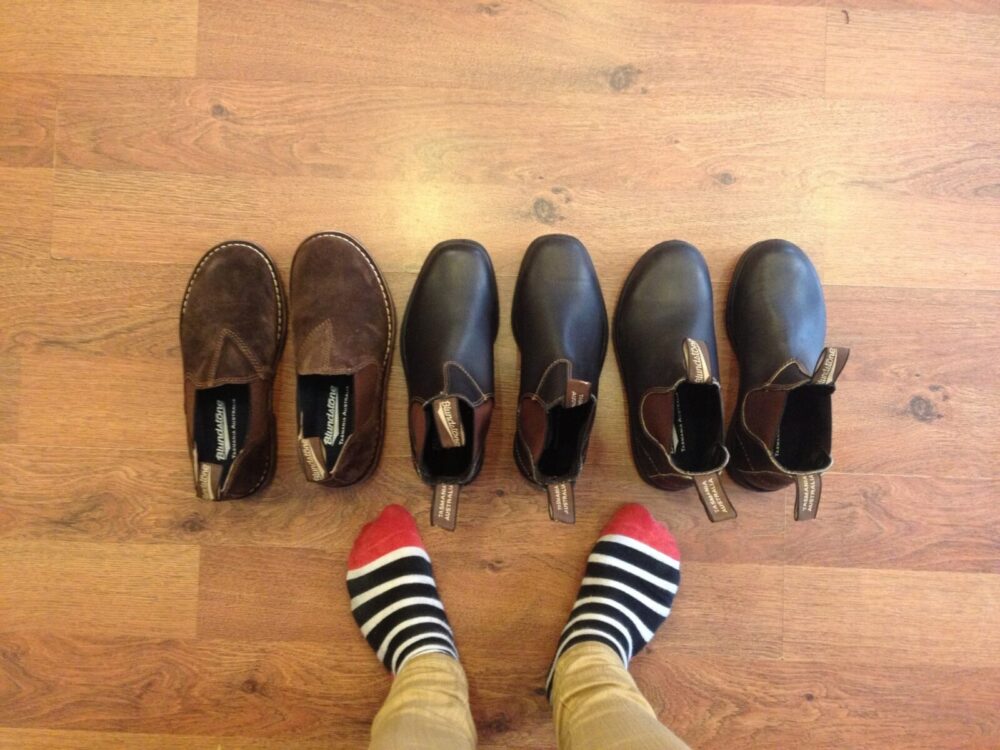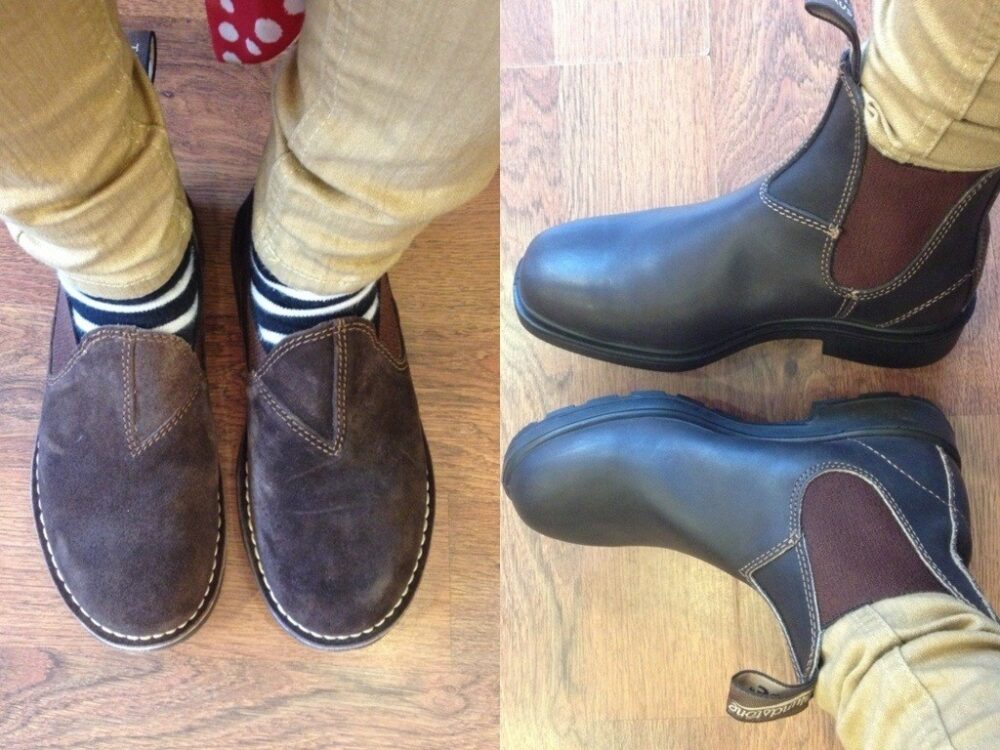 They come in three different colours. I picked chocolate suede.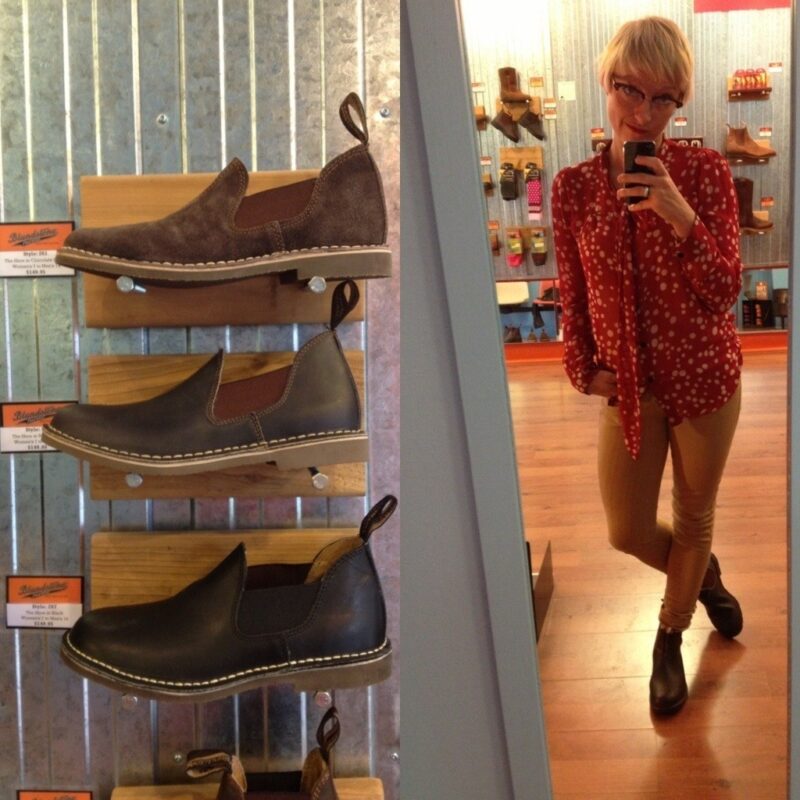 Ian Heaps of Blundstone Footwear said ""The new shoe style is perfect for those who want the Blundstone quality and comfort in a lighter format. "The shoes are great for around the office, but also transition well into the evening. They provide lasting comfort with Blundstone's signature "slip on/slip off" convenience. They are everything you would find in a Blundstone boot, in a smaller, lighter package."
I love the way they get worked in over time. This pair belong to Casey from the Blundstone store on Queen (same name = awesome) and hers are about a year old (left) and the other ones are brand new. I'm pretty sure my uncle has a pair of these, they always remind me of New Zealand.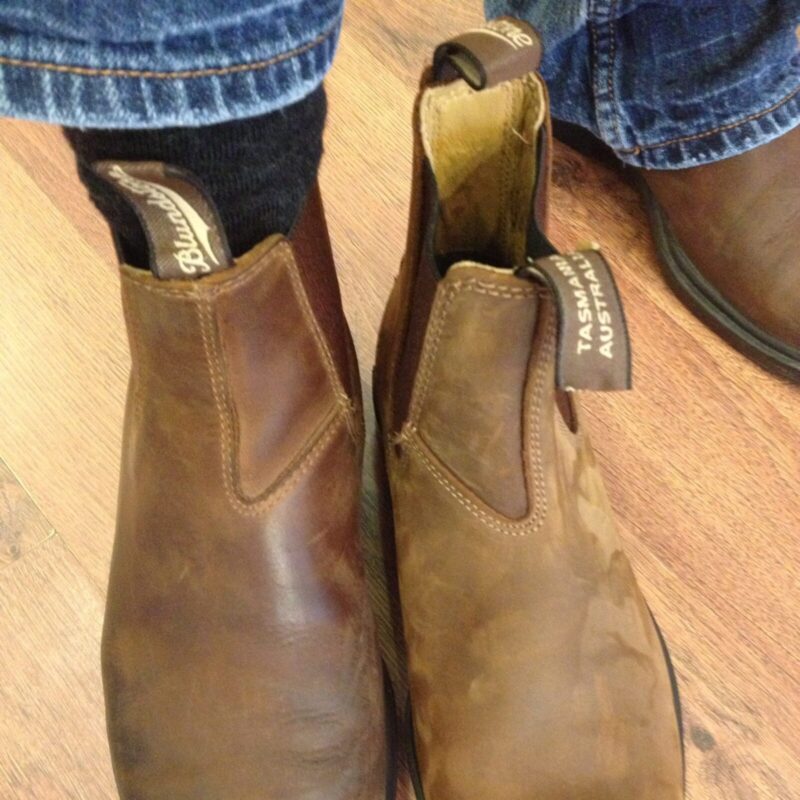 Guess who else wears Blundstones? The Sheepdogs.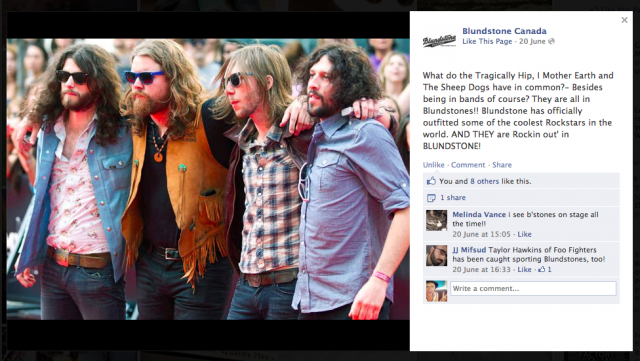 Founded in 1870, Blundstone is Australia's leading manufacturer of quality footwear and IS STILL a family-owned company. I reckon they'll fit right into my wild lifestyle. I love the orange bike outside the shop, my shoes looked good with it.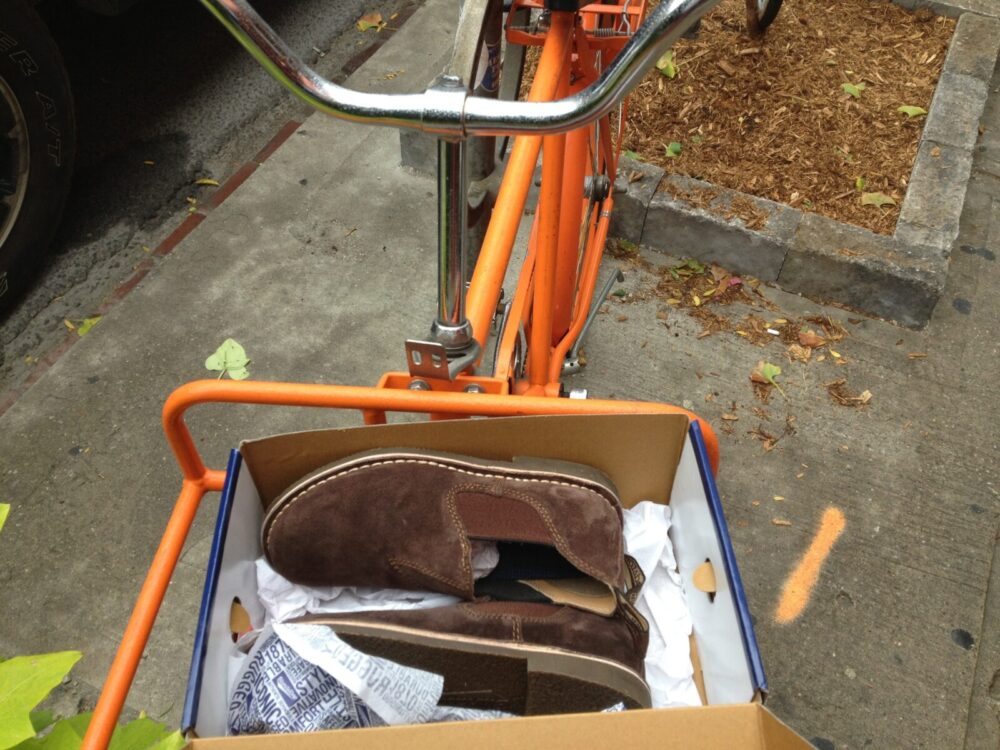 I saw this contest on the website and am sharing it with you. I don't work for them but I am really excited about my new shoes and would love a trip (back) to Australia so I'll be entering too. If you win TAKE MEEEEEE! Ok bye.
Thanks Blundstone for the shoes and Casey in the shop for helping me out. Looking forward to pairing them with fall outfits.
Happy shopping and have an awesome day 🙂