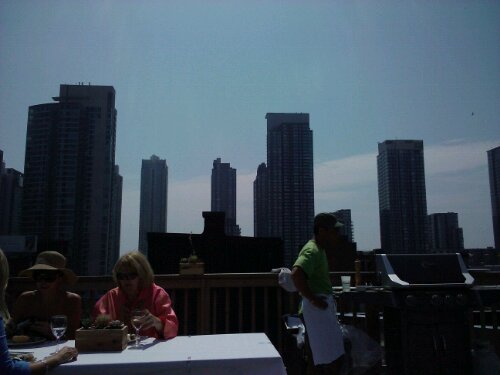 This afternoon Beans and I threw on some heels and strutted over to GCI Canada for the Summer BBQ. Nice roof patio partio they have going on. Perfect for tanning.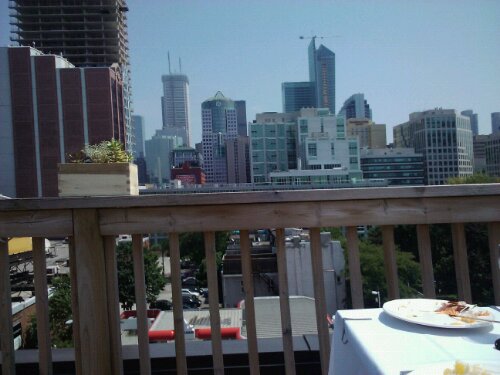 My boy Luke wasn't there (Mexico vacay!) so I got to know a bunch of the ladies.  Seems like a real positive place to work, they all seemed quite happy.  Beautiful sun and beers were a nice addition too.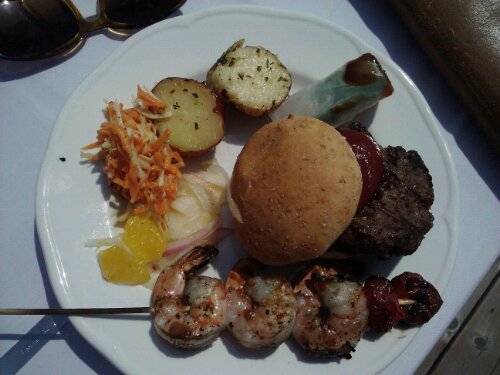 Food was great. Very organic and healthy tasting which went swell with radiant sunshine and an ice cold Stella. Ice cream sanny was the perf addition to our lunchable. Don't judge my chippy nail polish or funny face.
Ok, now for the best part. I chatted Naz who does stuff with Barbie and she gave me a present. It was in a nice box and I was like OMG OMG is it a BARBIE?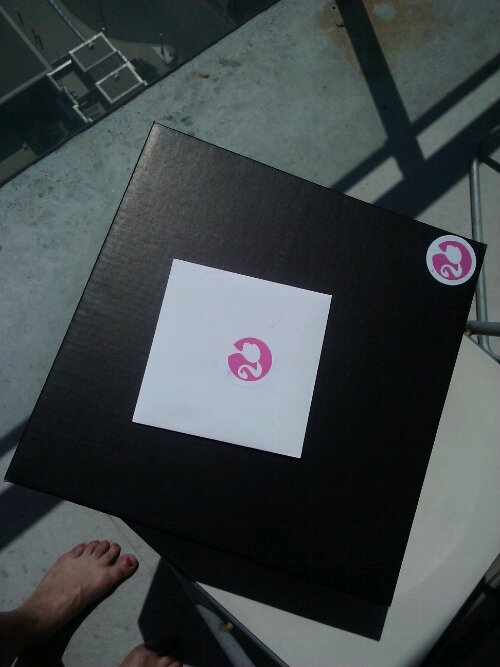 It WAS a BARBIE! A 1662 Special Edition, Brunette, Bubble Cut hair with bathingsuit and outfit. Oh man. Now Peaches & Creme has a new bestie. Just kiddin, not opening it. The Barbie faces have changed to much over the years. Sabrina got one too.  Skinnier with bigger boobs now. I like the older Marilyn style better.How sweet is this lady? I love her.