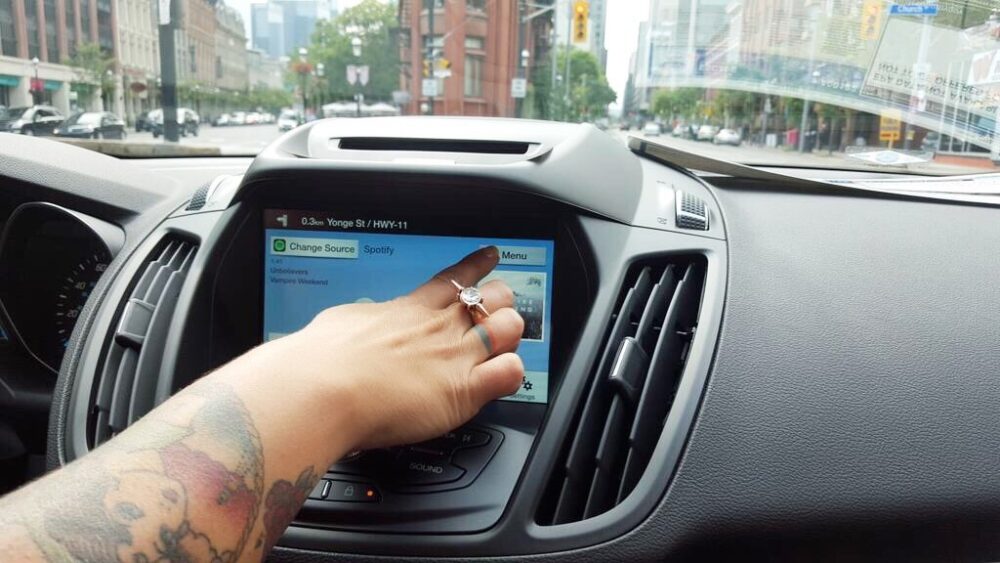 Oh haiiiii! That's me in the new Ford Escape w/ CBC news anchor Peter Mansbridge  in the background. The scavenger hunt I did on the weekend called for a photo with a famous person. They didn't specify if it had to be a famous person IRL, y'know?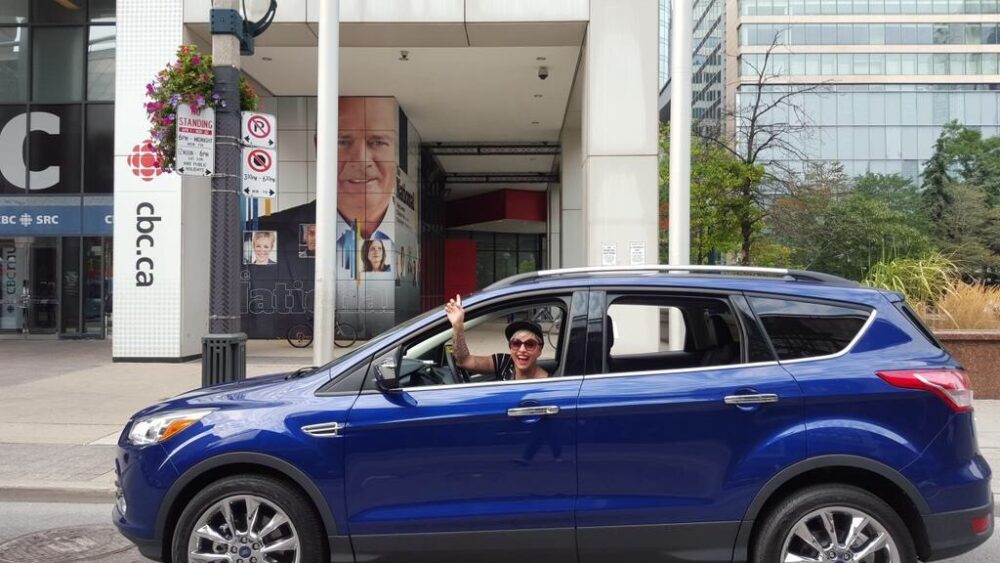 We started out at Rock Lobster Queen East with a bunch of bloggers for some eats. There, we got a tour of the features including Ford SYNC 3 and AppLink.
It was my first time having brunch at Rock Lobster and the food was delish. We were two of the first to arrive and it was so fun seeing the blog crew arriving. Lots of hugs and screaming and laughter.
I'd worked with most of the crew hired to shoot the day (via 1188), so we all had a chuckle when I walked in!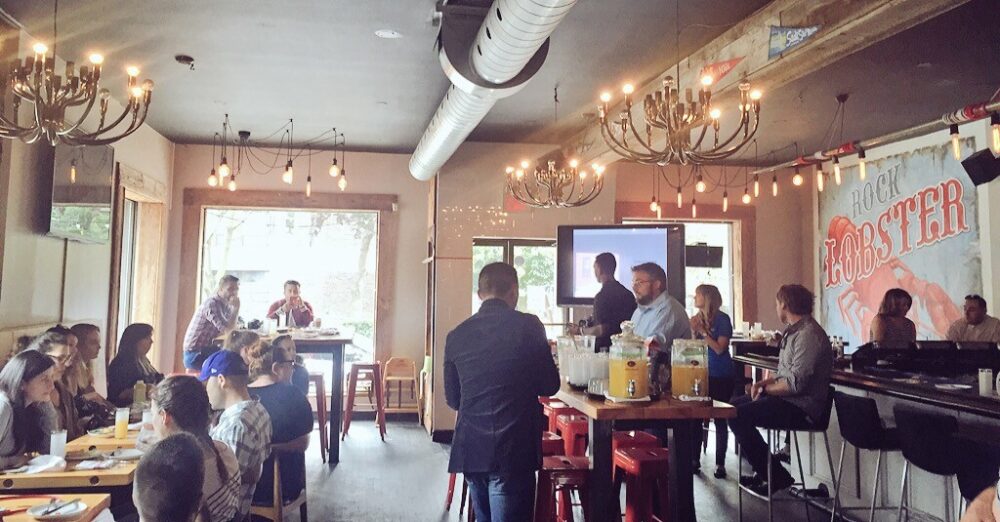 The rest of the afternoon had us touring the city with a list of tasks to accomplish before meeting to tally the winner our last stop. We ended up having a car to ourselves, so we sang really loud to Justin Bieber and the playlist Ford made us on Spotify.
This is one of Toronto's weird houses. It's covered in dolls and children's toys. It's super creepy. The owner once won the best garden. Seriously. For more photos and a few close-ups, see my blog post from August 2009 'we have hundreds of McDonalds toys'.
Thanks for the nightmares! #thehunt pic.twitter.com/DO2sgqPFZ5

— CASIE STEWART ☀️ (@casiestewart) August 29, 2015
Another task on the list was snapping a photo of the Escape in one of Toronto's many graffiti alleys. I love this one of Kate Moss in a mock Supreme shirt. It's located King & Portland behind Portland Variety. There's heaps more graffiti alley art around King/Queen West, see more here.
Know where this house is? Well, this half-house is located at 54 1/2 St. Patrick. It's a product of history, poverty, property changing, and has a story that's way too long for this blog post. You can read it on BlogTO if you're keen.
Value in 2013 was ~$650K, it was vacant. Given the TO housing market it's probably $1M now.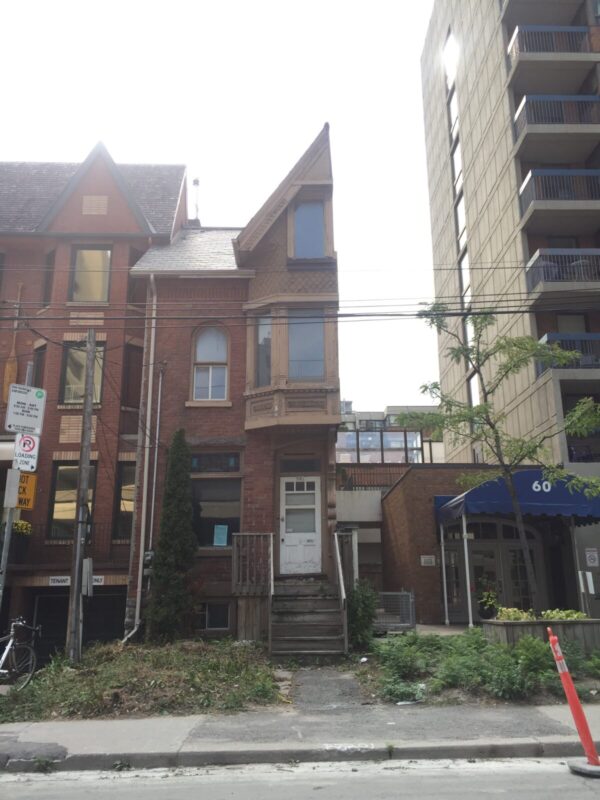 Towards the end of the hunt we really got creative, time was getting short. Spell out FORD and make a collage? OK! Flowers, Oranges, Raspberries, Driving.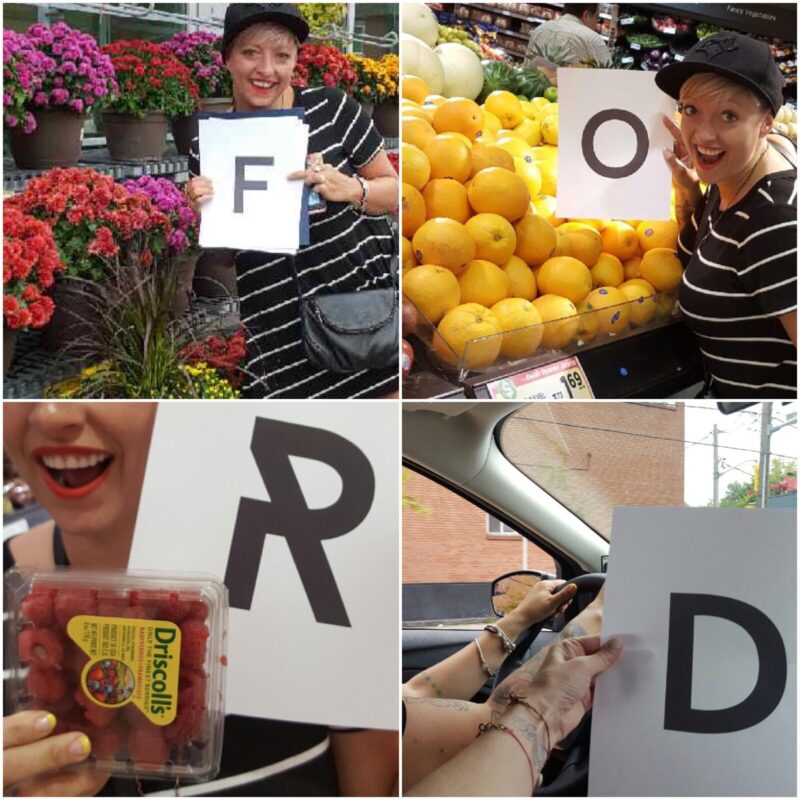 We arrived at Big Crow at Dupont & Davenport around 5:30 for BBQ. I ate a few shrimps right when I walked in and OMGWHOA they were good. Unfortunately, I didn't stay for the whole meal (we were heading to cottage) but it looked good. I saw a rack of ribs on someones Twitter and I'm still thinking it about days later.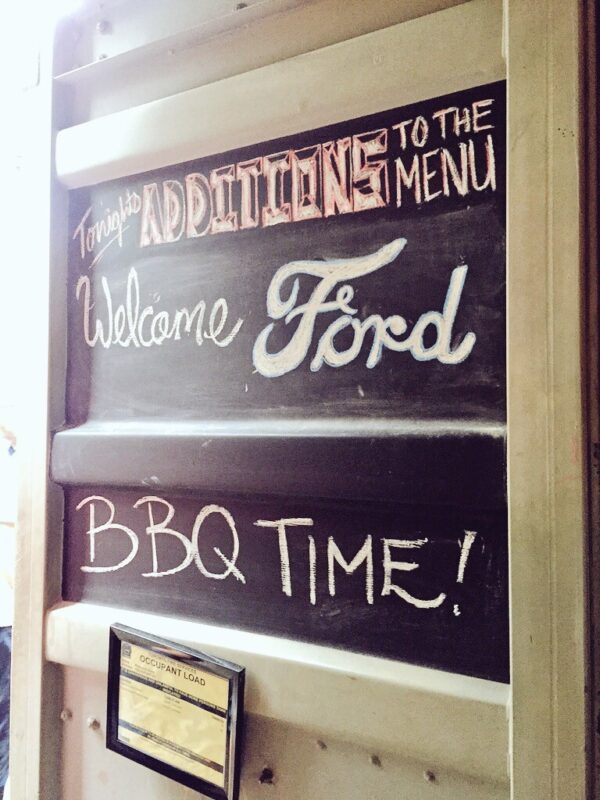 We didn't win the Toronto scavenger hunt but we DID have a super fun time w/ heaps of laughs. I thoroughly enjoyed driving the Escape all afternoon. It's a powerful lil' SUV that's not too big, good for city driving. Great turning radius and Active Park Assist means you can parallel park like a champ anywhere, anytime.
I've done it a few times. Here's a vid of me parallel parking an Escape with no hands back in 2013.
https://youtu.be/vnb46qtu6vU
Thanks Ford Canada for a fun time w/ friends exploring our city. I've lived here for 10 years and there's always something new to discover. If there's any footage from the GoPro or video from Ford I'll update this post. I'm sure you're just dying to hear us singing loudly! ?
?? CASIE