This past weekend I was joined by mum and my sister for an event with the United Nations Association of Canada where I spoke on a panel for IWD 2016. Although International Women's Day was on March 8th, we celebrated the economic, political, cultural, and social achievements of women in an afternoon at the Fairmont Royal York. Visiting the Royal York was always so iconic growing up and to be speaking there as a grown up felt pretty neat. Having my family there made it even more special. The first question I answered from the stage was about inspiration and I proudly shared things mum taught me and a quote from her.
[symple_testimonial by="" fade_in="false"]Just because you don't have money, doesn't mean you can't compete, you just have to be more creative.
– Judith Stewart, my mum[/symple_testimonial]
I really enjoyed the second panel on Women in the Workplace featuring TD Diversity Talent Manager Sharon Chung. and the Hon. Maria Minna, Member of Parliament for Beaches-East York. Maria told several stories about her experience growing up in an Italian family in Canada where her parents didn't speak English and all the responsibility she took on at a young age. I enjoyed everything she said, her strength was very empowering. She had me cheering, laughing, and clapping throughout. Sharon spoke about racial stereotypes she's received as a Chinese woman, ex. good at math, bad driving. Her experience as a gay woman and also growing up in Jamaica made for some unique stories about her family and upbringing as well.  Both women spoke about pay equality and career obstacles they've faced. It made me wonder about jobs I've had and if male colleagues were paid more, despite both being fully qualified for the job?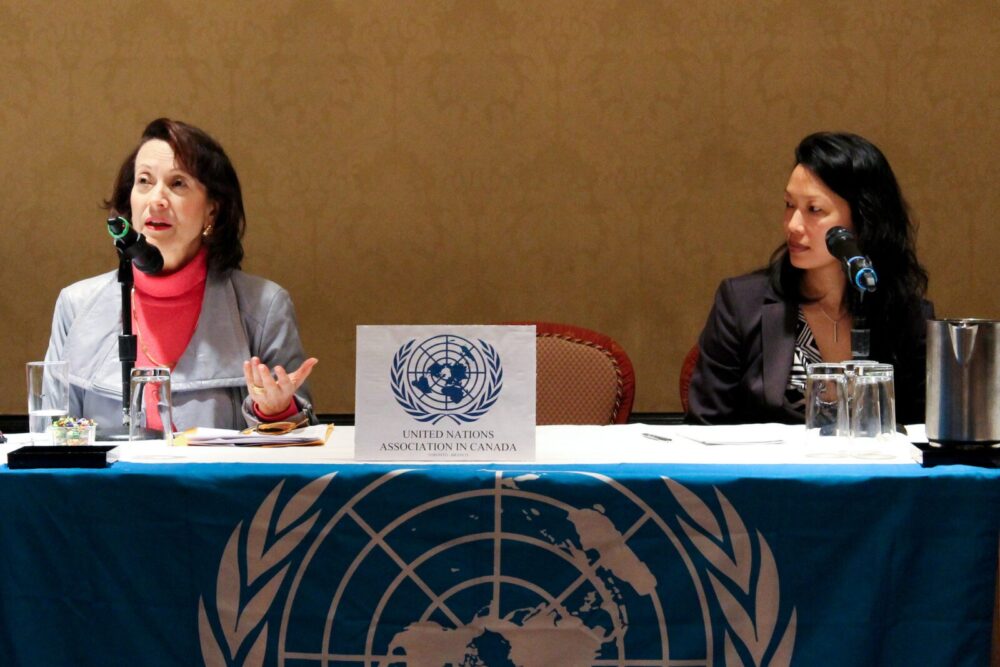 Check out our website for photos and highlights from our #IWD2016 event! https://t.co/L9PmdJ0WNR #Planet5050 pic.twitter.com/Ybq73woHdM

— UNACTO (@UNACToronto) March 21, 2016
I was on the third panel about Women and Entrepreneurialism along with female entrepreneurs in various industries, Domanique Grant, Melissa Maher, Jacquila Rose, and Felicia Pizzonia. We talked about our backgrounds, struggles, routines, advice for new entrepreneurs, obstacles, and experiences. Something v neat about the event was at the end of the day when I met a bunch of women in the audience, a teenager who said I inspired her, someone who'd been following me for ages, and a high school teacher asked me to speak to her class, among others. It left me feeling excited about what I've done and were I'm going. It's easy to get discouraged when you work mostly by yourself and at home. Some days it's hard to put on pants or get out of bed. I've spent so many hours working form the bed office with messy hair and a face only fit for a Snapchat mask. ?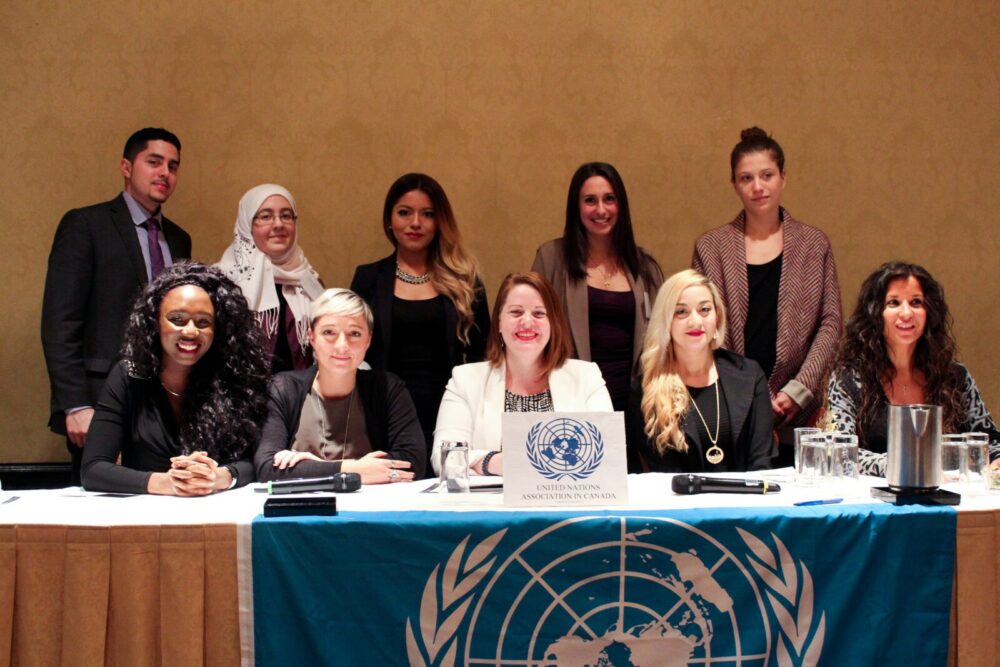 I'd like to thank the United Nations Association of Canada for having me as a guest speaker. It was humbling and inspiring to hear stories from people at the event and share some of my own. See the full album of event photos here and for more info on their next event visit unacto.com.
Here's to achieving gender equality & Global Pledge Towards Planet 50-50!