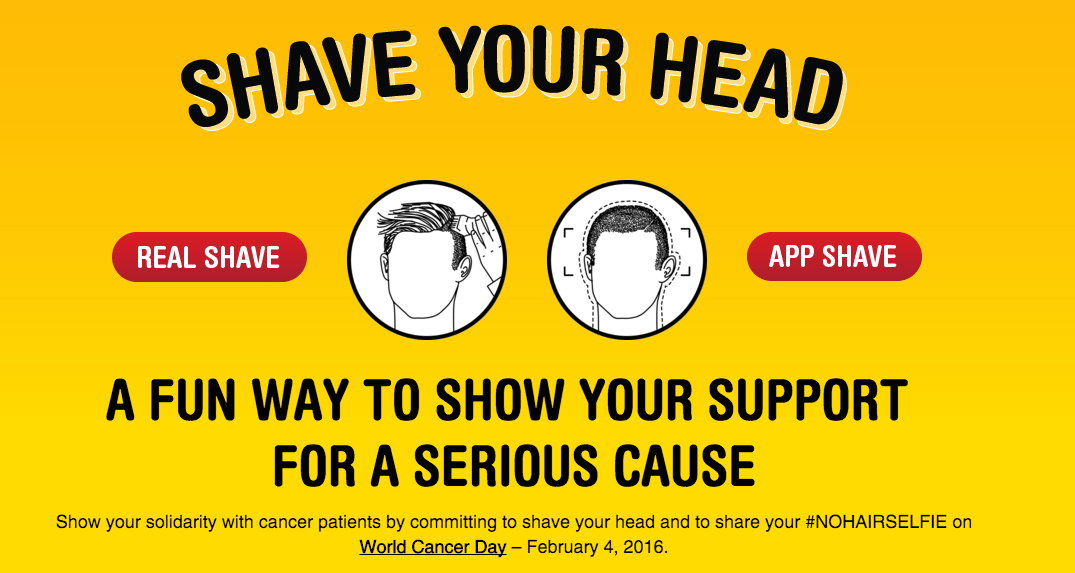 What do you think of this look? I've joined the #NoHairSelfie movement, demonstrating my support for those undergoing cancer treatment by shaving my head (virtually!). Scroll down to see how you can join over 30,000 people shaving their heads (IRL/virtually) and donate to the cause.
---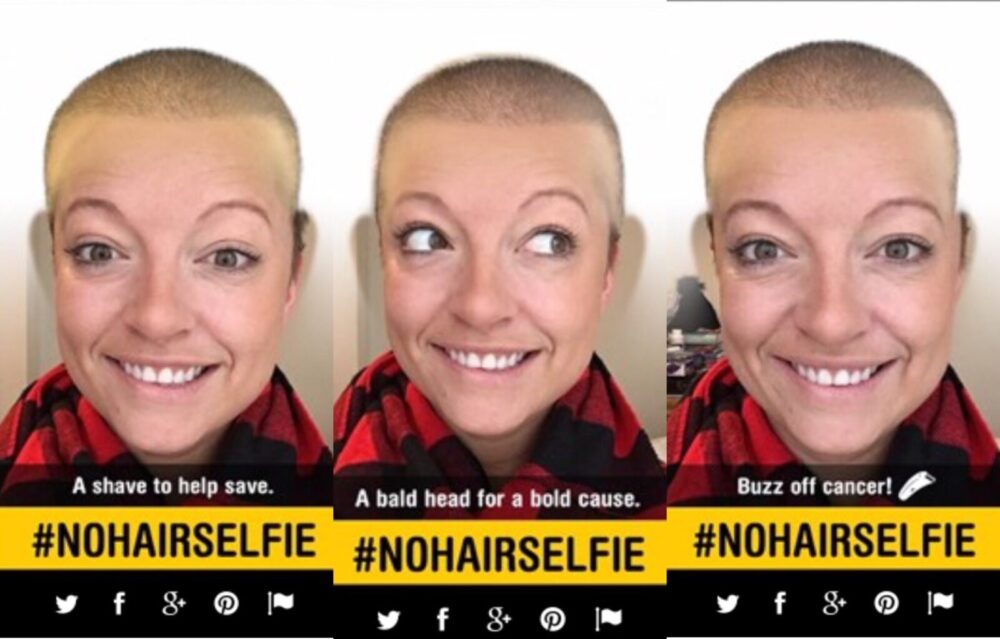 This year alone, 15 million people were diagnosed with cancer worldwide, by 2030, this number will reach 22 million, an increase of 47 per cent.
We ALL know someone who's had cancer. My mum had skin cancer, her brother was recently diagnosed with  colan cancer, a friend of passed away from cervical cancer last year, sadly, the list goes on. In 2008 I can pre-cancer cells on my cervix and that was a pretty scary thing to go through. You might remember my work with Cervical Cancer awareness back in 2010.
People with cancer often lose their hair during treatment, SO joining the #NoHairSelfie campaign, allows you to stand alongside those fighting.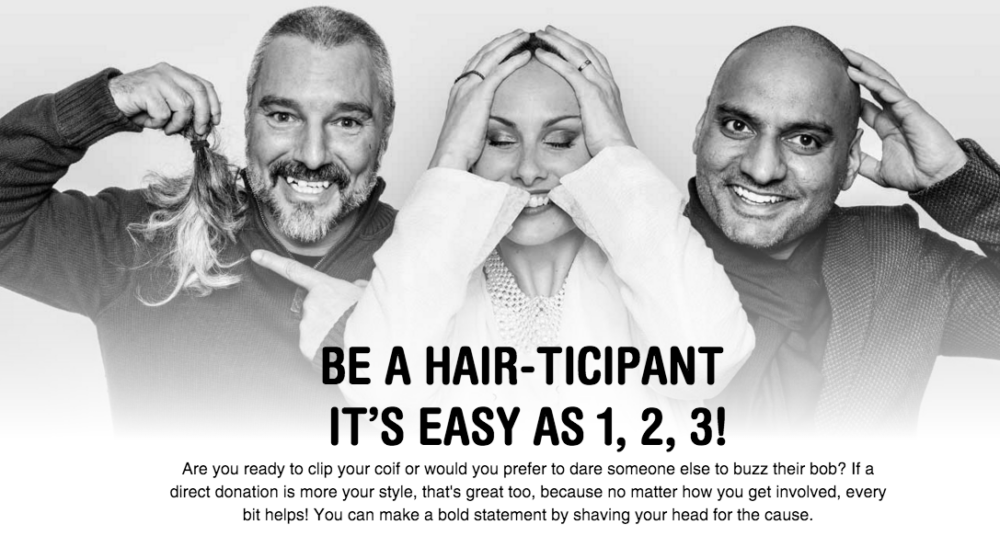 World Cancer Day is February 4th so download the app and upload your photo before then!
Check our some inspiring fundRAZORS below
To learn more about join the campaign or scheduling a REAL shave, visit nohairselfie.com.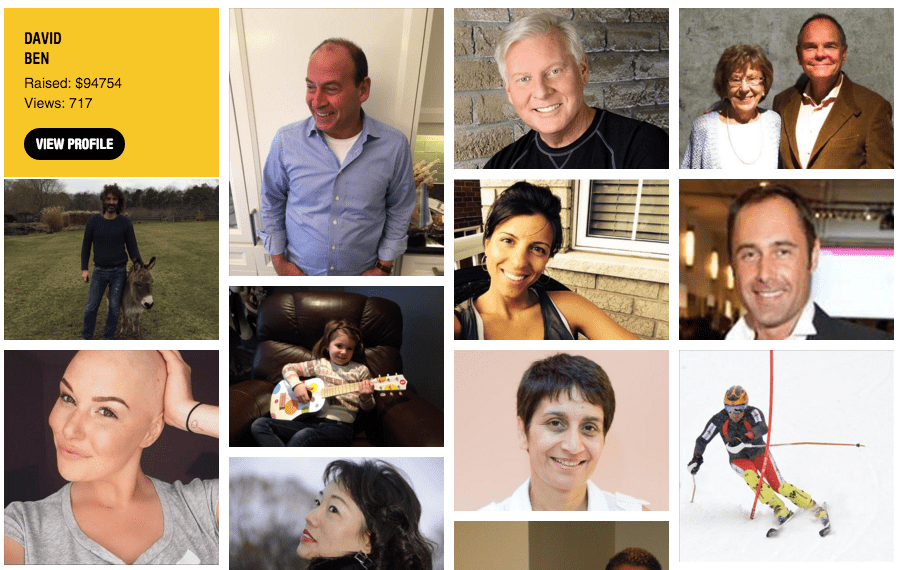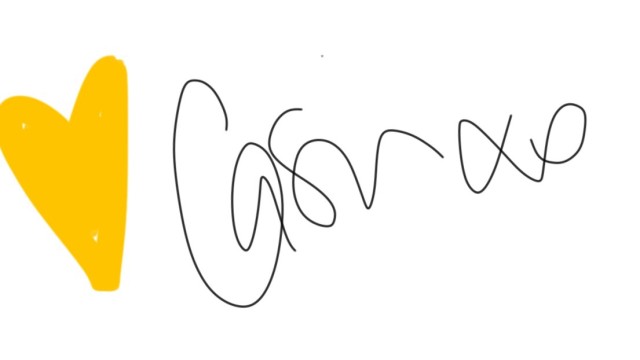 This blog post was sponsored by the Princess Margaret Cancer Foundation but the opinions, and SELFIES are completely my own based on my experience.