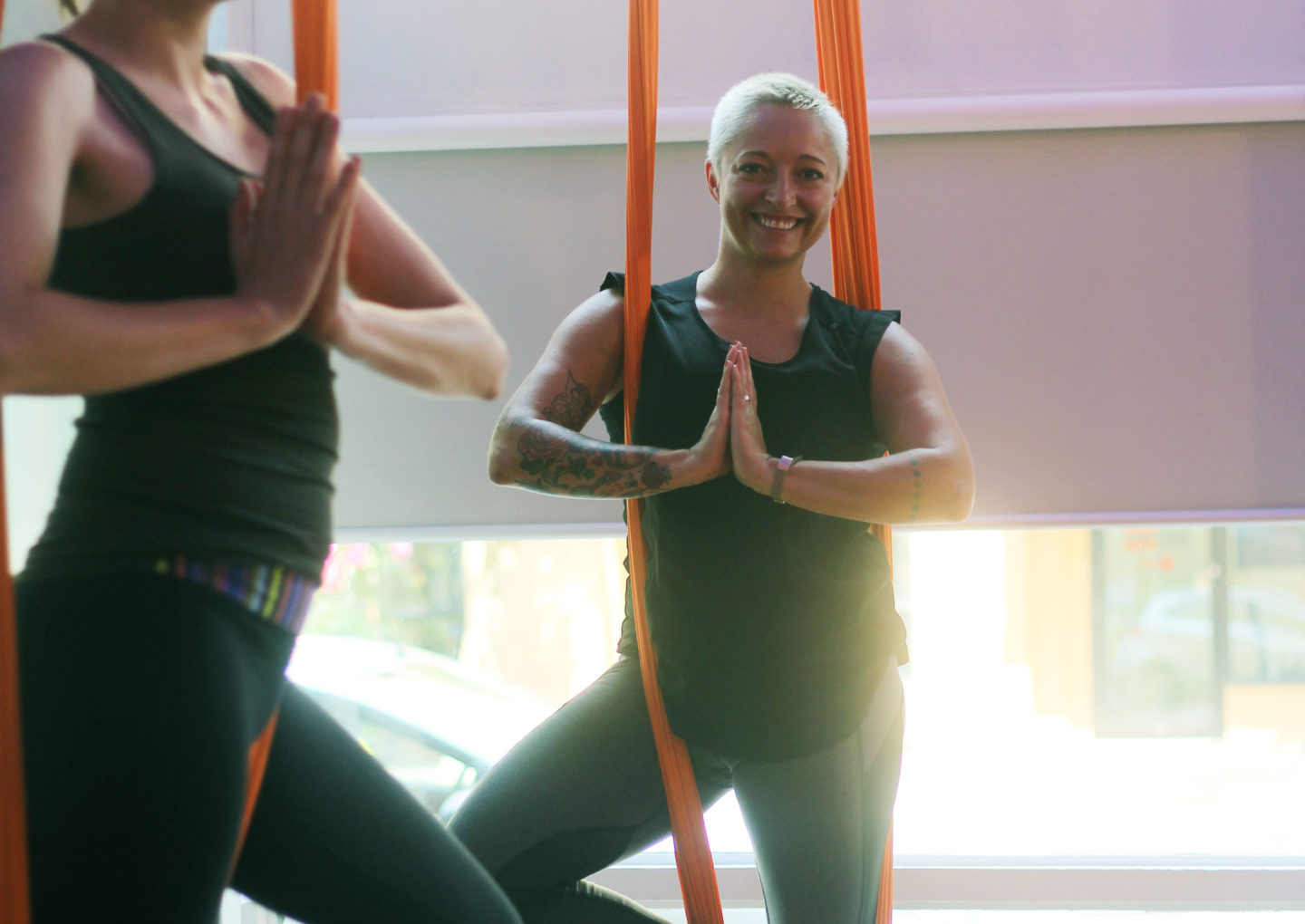 Heard of Frank & Oak? Skip the Dishes? They're both companies who've achieved success through Futurpreneur Canada (formerly CYBF).  A week ago today I spent the day with Futurpreneur team and other media exploring how they operate and some local companies they've helped build. Futurpreneur is a national non-profit organization dedicated to growing the economy through entrepreneurs.
We started the day at Whole Life Balance, King West, for an aerial yoga class. I've done silks a few times so was totally into it.
AERIAL SILKS YOGA SPIN!
Upside down! Aerial silks class w/ @Futurpreneur. So fun. Want one of these at home. #MediaMatters #yoga pic.twitter.com/VkEhGLztc2

— CASiE STEWART ☀️ (@casiestewart) August 15, 2017
---
Our next stop was lunch at Freshii in Liberty Village where we chatted with the location owner who is now on her 2nd Futurpreneur business. It was really rad to hear about her experience and working with a mentor. I saw beside her mentor who was so cool!
After lunch, we spent some time at House of VR on Queen, another Fururpreneur success story. I HIGHLY recommend stopping by here if you haven't yet. You can plan a bunch of VR games and try out some experiences. I've tried so many cool ones working w/ Sean and Occupied VR. It's totally a whole new world! 
Futurpreneur's target demo is pretty wide so if you're 18-39 (Gen X, Y, or Z!) with a great idea you might want to check out their free resources used by over 90k people. They also offer bootcamps and webinars and have a success rate of 50-60% within five years for new businesses. Pop by futurpreneur.ca and take a look around.
There's no time like NOW to make your business dreams a reality!
I've been working on my own project lately and can't wait to share it with you soon.
This post isn't sponsored, I just like sharing cool things yo!